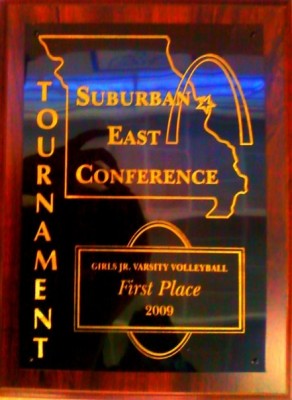 After a long season filled with improvements and team bonding, the CHS girls' JV Volleyball team won the Suburban East Conference on Oct. 17.
The team worked towards the victory throughout the season, despite only practicing about twice a week due to a busy game schedule.
For freshman setter Joanna Shoemaker, winning the tournament was her favorite moment of the season.
"It was our first really big victory and we came back and beat teams we had previously lost to," Shoemaker said. "We just did really well and we were all really proud of ourselves."
Junior and team co-captain Zeina Ziade was not only excited about the victory, but also impressed by the development the team demonstrated as a whole throughout the year.
"From the beginning to the end, we did so well in practices and games," Ziade said. "We showed them what we were made of."
Ziade attributed much of the team's success to skills work and coach Jackie Jaques's coaching skills. Coaching was a particularly essential aspect of the team's success in that most of the team was very inexperienced.
"Our coach was really great with teaching us skills," Ziade said. "She encouraged us a lot. Most of our team had never played volleyball before, so she pushed us to do better."
Freshman and middle hitter Katherine DeBoer was thankful for Ziade's leadership as a captain and looks forward to another positive experience with volleyball next year.
"Zeina's a great captain," DeBoer said. "Everybody looks up to her on our team…I'm definitely going to play volleyball next year."
Despite the successes of the year and various skills improvements, Ziade still believes that the team's bonding was the most important.
"The best thing about our team is that we actually love each other," Ziade said. "During team sleepovers or team dinners, we bonded with each other even though they're freshmen and we're two years older than them. We bonded so well as a team."