Harold Sanger Profile: One of the 10 Most Influential People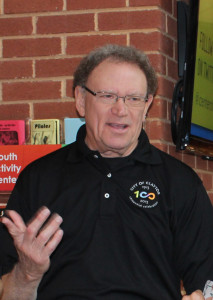 Harold Sanger works a 24/7 job. As the mayor of Clayton he has the duty of representing the city, and he leads the effort to make Clayton the best version of itself.
"It is very busy, we have a lot of issues," Sanger said. "I get involved with them at a certain point, it depends on the issue. I may get involved day one, or it may take time for an issue to get through the system and for me to get involved."
One of the largest issues Clayton is currently facing is the budget. However, in the sixth months since Sanger took office, he has already worked with the Board of Alderman and city employees to make the cuts necessary to return the city to a balanced budget.
"The number one thing in my candidacy was to balance the budget," Sanger said. "Impact wise, that is going to be balanced next year. We have cut the deficit in half for this year, the year that started Oct. 1, the fiscal year. The next year we will be balanced."
With that taken care of, Sanger is making new efforts to attract people to live in Clayton, especially downtown. "What I'm looking for are young professionals, young couples," Sanger said. "That will help retail because young couples, when they're home from work, they're not going to go upstairs and watch Iron Chef."
While Sanger may be working to rejuvenate downtown Clayton, his overall views of the city are positive. "We clearly have a unique communi- ty. If you look around the country, there are other communities that may … be home to several great universities, or may be the county seat, or may be the financial hub of the region, or may have a nationally ranked public school system, or may be the home to the best restaurants in the region. But only here – only in Clayton do all of those descriptions fit us."
Your donation will support the student journalists of Clayton High School. Your contribution will allow us to purchase equipment and cover our annual website hosting costs.