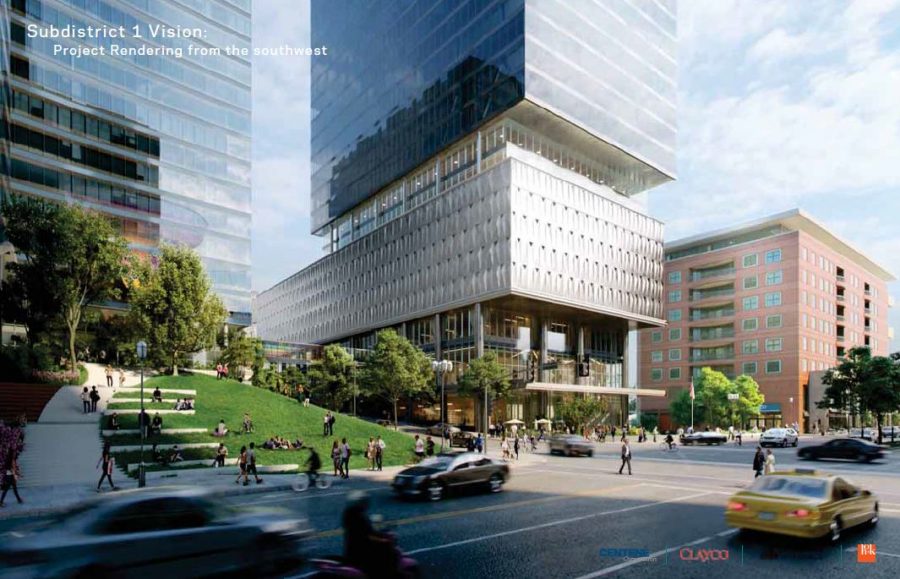 Julie Cheatham
Anyone raised in Clayton has watched the city grow taller. Children stand on their tiptoes and peer eagerly out of their windows as bulldozers and swinging cranes uplift the earth, marking the places where, in a short few months, steel and cement will stand. With each addition of a new building or company, Clayton's landscape has evolved to include the "quality businesses" that the City Government's mission statement promises. 
Today, a leading multi-line healthcare enterprise, Centene Corporation, is planning one of the largest construction projects in Clayton's history. While some view Centene's plans as a promise to enrich the Clayton community, others believe that an expansion of such caliber would threaten everything the City of Clayton has worked so tirelessly to establish.
On June 6, 2016, Centene presented its conceptual design for expansion to Clayton's Plan Commission and Architectural Review Board (ARB). Recently named the fourth fastest-growing corporation in America, Centene plans to expand its global headquarters in Clayton through the construction of three new buildings: a 21-story Civic Center and Auditorium, a Luxury Residential and Retail building, and a 28-story Hanley Tower that would be constructed across the street from Centene's current building on Hanley Road and Forsyth Boulevard.  Other components of Centene's expansion plans include parking that would accommodate 5,300 vehicles, a 40,000 square-foot company fitness center and a 1600 seat corporate civic auditorium. In total, the four subdistricts of the project would add 1.4 million square feet of office space, 55 thousand square feet in retail, and 120 apartment or condo units.