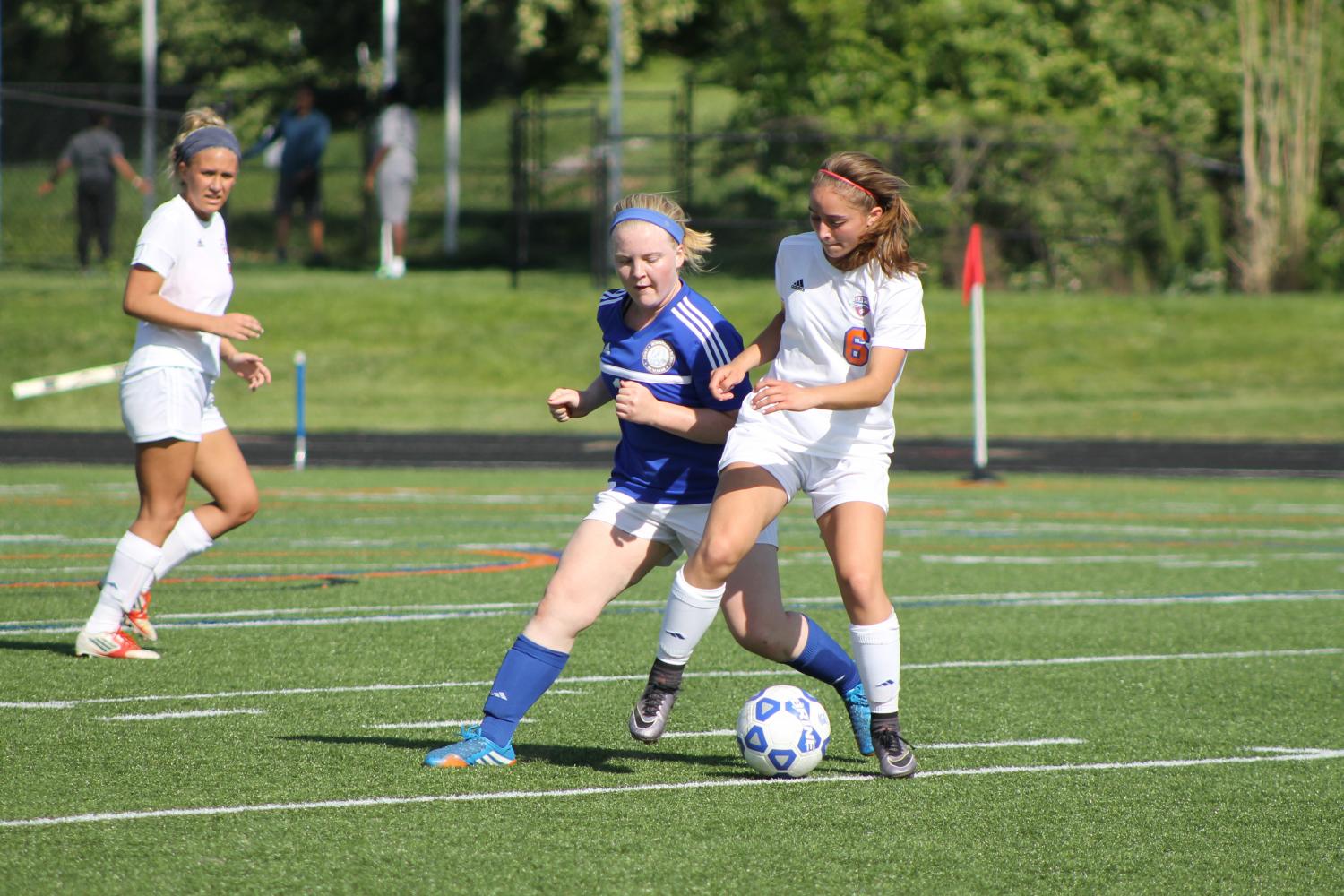 Sarah Franzel
It seemed as though everyone around her was telling her that she would fail.  
When sophomore Eliza Copilevitz entered eighth grade, she made the decision to try out for her first club soccer team. Since most players begin playing competitive club soccer well before the end of the elementary school, Copilevitz knew that some people might disagree with her decision to try out.
"I knew that soccer was something that I really wanted to do, so it was so disappointing to have people telling me that it was too late or that I shouldn't do it," Copilevitz said.  "Even if there is the chance that you might fail or get turned down, it's still a good opportunity and experience to try. So when people told me that all the other girls had already been playing for so long and that I shouldn't try out and that I should save myself the time, I was heartbroken, because I had worked really hard to play."
In the face of criticism, Copilevitz tried out for and acquired a position on a Lou Fusz club soccer team.  
And after only three years of playing soccer competitively, Copilevitz is now a captain of the CHS girls' varsity soccer team.
"I thought it was a mistake at first," Copilevitz said. "The coaches were announcing the last captain and the first three were all seniors, so I was expecting the last captain to be a senior too. I was looking around the room trying to figure out who it would be. I didn't see the coach anywhere, so I turned around to see where he was and he was right behind me, handing me the Captain band."
The decision to make Copilevitz captain has proven to be anything but a mistake.
Since becoming captain, Copilevitz has significantly contributed to the team's goal to redefine the way that Clayton and competing schools view the girls' soccer program.  
"I think a lot of other teams expect an easy win against us, but I really want the team to prove them wrong this season," Copilevitz said. "We're a small school, so we have a small selection, but we have so many great players. All we have to change is our mentality."
To accomplish this goal, Copilevitz works to bring a new kind of positivity and intensity to the program.
"Eliza pushes the girls to work hard. She's determined," varsity soccer coach Pat Schappert said.  "Eliza is not afraid to make fun of herself when she makes a mistake, which is really important and she's also there to pick up her teammates when they're having a bad day or a bad practice."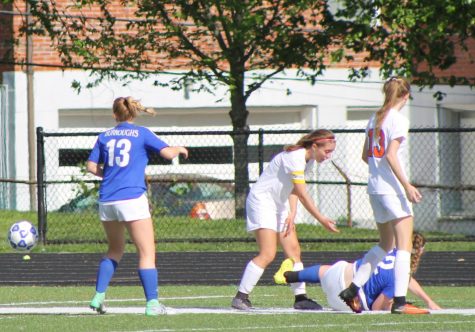 Copilevitz's determination to bring positivity to the team comes after years of feeling negative about her own soccer abilities.
"Last season, I realized that being negative about myself only made me play worse, so I wanted to broaden that realization to the rest of the team," Copilevitz said. "If we're negative to each other, the team isn't going to play as well. As long as I'm trying to stay positive on the field, I know that it will improve our overall performance."
Indeed, Copilevitz's efforts have helped produce important results.  After only 11 games, the team has accumulated 17 goals against several difficult opponents.
"Eliza brings to the team a new kind of energy," CHS junior and teammate Kate Cooper said. "It's a playful, fun attitude when appropriate and a very focused and driven one when needed. Eliza makes the team more fun to be on. She drives each and every one of us to play our best and smartest moves by always playing her personal best and encouraging the team to do the same."
But Copilevitz is still determined to improve.
"I don't have as much experience as many of the upperclassmen on the team do, so I sometimes get nervous when I have to talk to the team and assume that leadership role. I'm still finding the balance between being a good leader and also just being a good teammate," Copilevitz said. "I've always been a little passive, but I want to be stronger with my values and my beliefs."
What Copilevitz describes as passive, Schappert classifies as a type of determined and composed leadership.
"Eliza has a nice, quiet type of leadership style. She leads by example," Schappert said. "And she's only a sophomore. Eliza is still growing and still learning how to be a leader. Every day, we get to watch her grow as a player and as a person."
Three years ago, Copilevitz played in her first competitive soccer game, and as she has continued to grow, those first feelings of true passion for the game have stayed with her.  
"I don't get much sleep," Copilevitz said. "But for soccer, it's worth it."