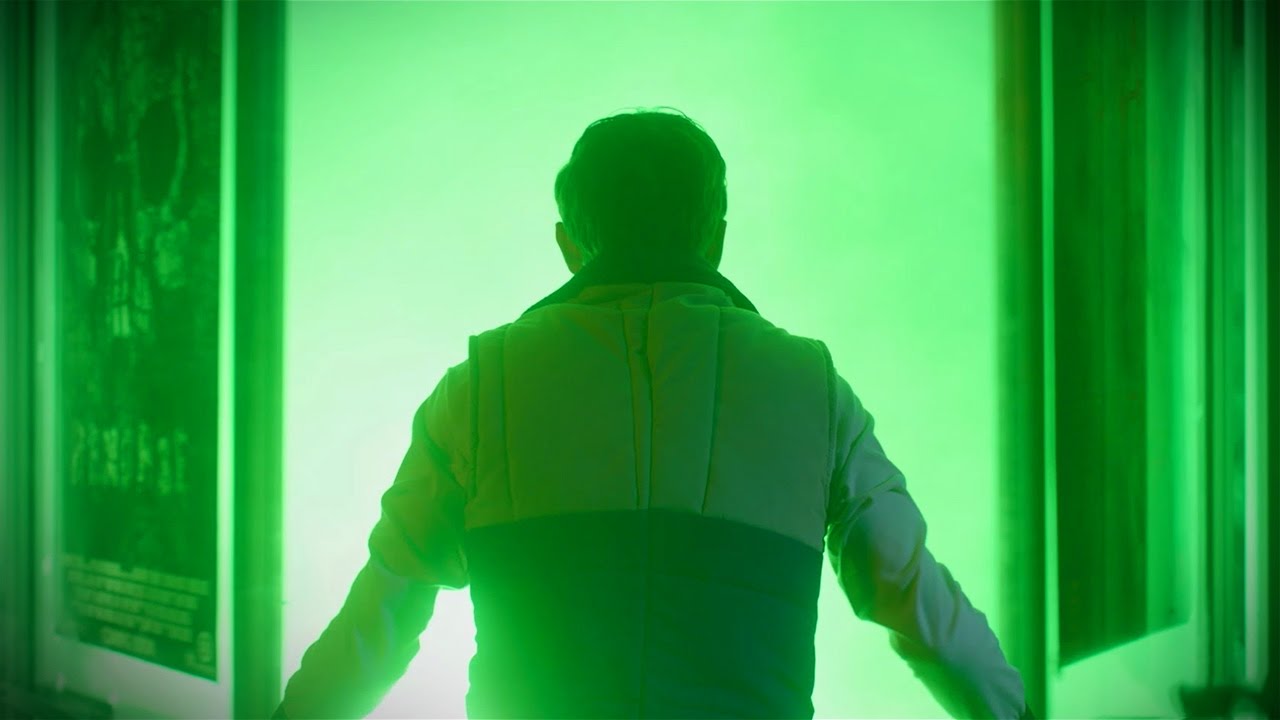 Hulu
Hulu's "Dimension 404" is the definition of absurdity.
From a video game demon to an energy drink that stretches time, each episode provides the viewer a 40-minute experience that introduces a normal situation that eventually escalates into madness.
The six-part series doesn't really have anything that connects them besides the tendency of each episode to have the "well that escalated quickly" moment at around the halfway point (Alongside Mark Hamill narrating each episode).  Thus, the term anthology series fits quite well with the show.
Those looking to dig deep into character development and the suspense of wondering if a character is going to die like in "The Walking Dead" or "Game of Thrones" will be disappointed.
Despite this aspect, the series substitutes this with a wonderful plethora of interesting narratives, colorful imagery, and surprisingly, engaging characters.
My personal favorite is "Impulse," the story of a gamer who is looking to get into the professional league while her father continuously pushes her to find a realistic job.
The character is super-relatable. As a friend of a gamer who is trying to going pro, this is what "Dimension 404" does best: Creating empathetic, relatable characters.
Whether it be a military doctor trying to get back to her family, a gay highschooler struggling to live in a conservative environment, or at its simplest, a high school student trying to finish a research paper, each episode has charismatic characters that viewers are automatically attracted to due to their current situation.
It's this relationship between the audience and the characters that allows each episode transition into weirdness. Writers Desmond Dolly and Will Campos have truly created something from another dimension filled with abstract ideas sprinkled with comedy that the production studio, Rocketjump, is known for. To truly understand this, you would have to watch the series, but because I'm attempting to remove any spoilers, I'll say that I never expected zombies, demons, or a dystopian society to appear in the series. However, for all that to be possible, Campos and Dolly realize that they need to put character development and a logical plot first before the insanity, and I applaud them for that. Through all the crazy concepts and creatures, the writers manage to fit in heart-wrenching, laugh-out-loud, and "what the hell" moments all in the insane universe they created.
Of course, the universe wouldn't be possible without the beautiful set design the show provides. It's nothing fancy, not even close to "Star Wars" level of sci-finess. Through recreating an NSA database or going to a desert dystopia, "Dimension 404" utilizes modern day, familiar settings and revamps them with some sci-fi props and neon lights. Bottom line, it looks nice.
Through all this praise, "Dimension 404" isn't a perfect show. It has its cheesy moments, awkward dialogue, and some episodes aren't directed to the same level of absurdity as the others. Often times, I felt like there was more to be discovered, or that it was too over-the-top, even for the show.
Ultimately, this "Twilight Zone" inspired show is a small, but powerful and engaging series. If you're looking for the same level of writing, literally out of-this-world and are craving for M.Night Shyamalan level escalations, this show is perfect. Give it a watch, take a break from "13 Reasons Why" and enjoy this bizarre, yet touching show.