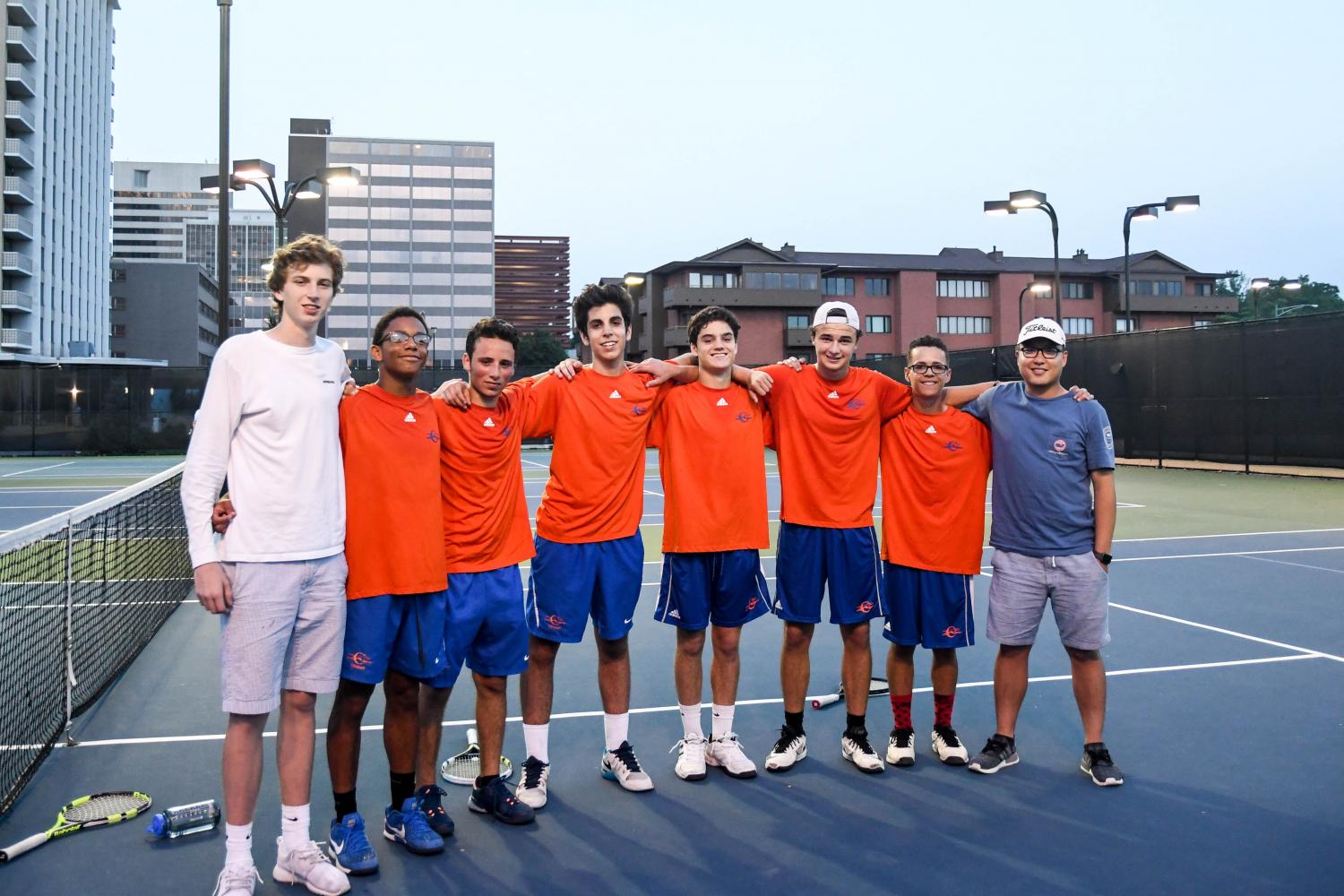 Michael Melnger
A decisive victory.
That's really the only way to describe the Clayton High School Varsity Tennis team's performance on the evening of May 18 in the 2017 Sectionals competition. It had been seven years since the team had last made it to state, in 2010. Ever since then, the team had been pursuing another chance at statewide victory.
The team's performance during the Sectionals tournament proved their commitment to this goal.
"I thought we really peaked tonight, the team really had a goal that they wanted to go to state and I think they really realized how much it meant to them when they got into today's match." CHS tennis head coach Susie Luten said.
The tournament was hosted at Shaw Park and consisted of the District winners from Districts 1-4 in Class 1.
The team came out of its regular season with a 5-5 record; many matches had been canceled due to rain. They had won their district tournament on May 9 to advance to Sectionals. At Districts, they beat Metro High School 5-0 and Lutheran North 5-2, two conclusive victories.
The Sectionals tournament consisted of two rounds. In each round, teams first played an eight-game pro-set doubles match. They then split off into singles matches, playing two six-game sets per court. In order to advance to the next round, a team would have to win a total of five matches. The winner of the tournament would advance to the state competition.
Clayton played Bishop DuBourg High School in the first round of the night. The team won with a 5-0 victory, the winning match clinched by number two seeded James Aslaksen, a foreign exchange student at CHS and Switzerland native.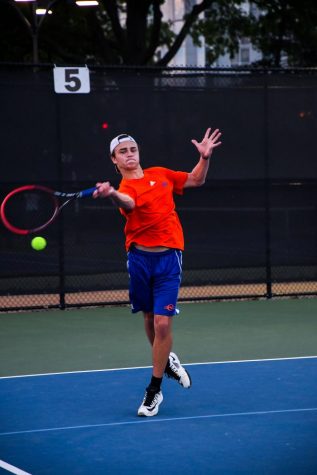 "It was my first sectionals match and I was really nervous. I didn't play so well at first because of that. But then I began to build up my confidence and I played well in my second set," Aslaksen said.
After advancing to the second round the team faced Notre Dame High School from Cape Girardeau, the other champion from the first round. They won this match as well, with a 5-1 victory.
The team was led to victory by strong performances from the two captains, junior Angelo Vidal and senior Kevin Rosenthal. As the number one seeded player on the team, Vidal set the tone for the night, not dropping a single match.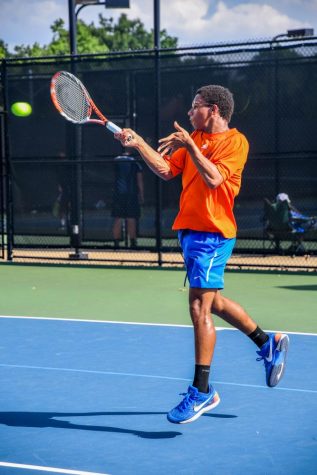 "I'm just really proud of my teammates," Vidal said. "I tried to lead by example and we all worked hard to make this happen."
The team showed their dominance on the court, with all players playing well and contributing to the overall success of team.
"They were the most energized I'd seen them all season and very focused with what they were trying to accomplish. I thought they really bonded as a team," Luten said. "It's been a lot of years since we've gone down to state. This is going to be a great experience."
The state competition will take place on May 25th in Springfield, Missouri. There the team will face challenging competition from the other Sectionals winners.
"I'm just really excited to head down to Springfield and do some damage," Vidal said.