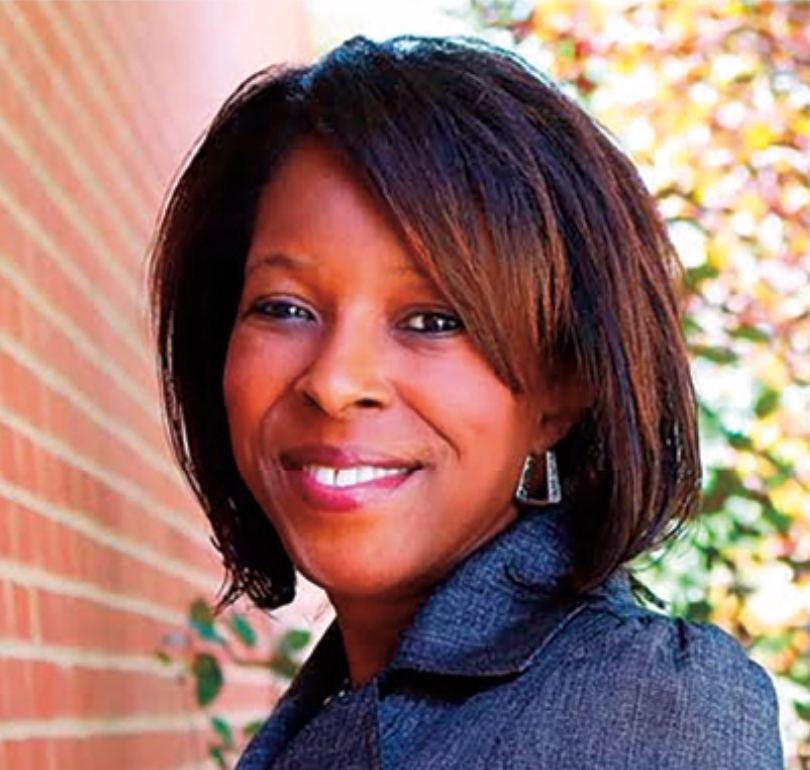 Dr. Kashina Bell, the new Assistant Superintendent of Student Services in the School District of Clayton, knows the importance of learning.
With an educational background spanning 22 years that is saturated with teaching and administrative positions throughout school districts in the St. Louis area, she has helped many students challenge themselves past their limits in the classroom.
However, though her own high school days are past, one value she treasures in whatever she does is the constant furthering of her own education and the satisfaction of her curiosity of the world around her.
So when posed with the question of what goals she had for her new position, without missing a heartbeat she responded.
"I think, first of all, my goal is just to learn," Bell said. "Clayton has an impeccable reputation, our graduates are outstanding and the teaching and learning that takes place here is second to none. Once I feel like I have a good understanding of how our system works, what makes it great, I can look at what we need to do to continue to improve on what we've already done so successfully."
The position opened up at the end of the 2016-2017 school year when Dr. Greg Batenhorst, who held the position previously, accepted a job as Superintendent of the Mt. Vernon Community School District in Iowa. News of the opening quickly spread.
"It's not hard to hear about positions in Clayton," Bell said. "I heard from several colleagues at my former school district about the position here, but I loved the position and kids where I was."
When Bell made the decision to apply for the position, she was working as the head principal at the Parkway Northeast middle school. Bell spent all but three years of her career in education in the Parkway District, helping students to achieve their academic goals.
However, not all of this time was spent in administrative positions. Bell began her career teaching business and math at Parkway West High School. She decided to make the move into administrative positions because she wanted to expand her impact on students in the district.
"I think that at the time I started to shift into administration, I looked at how I could do what I did in my classroom on a more global scale. I started to think about how I could impact more teachers, and in turn impact more students. My greatest interest in administration has always been around what we can do as adults to best serve kids," Bell said.
Her work in administration has certainly not gone unnoticed. In 2017, she was named the St. Louis region's Middle School Principal of the Year.
Bell finally took the position at Clayton because of her desire to expand her outreach to more students.
"I thought it would be a really good opportunity to once again impact something from a global stance and seek to learn more from school district leadership," Bell said.
After a long and comprehensive interview process with Clayton teachers, administration and Board of Education, she received the job.
"I was ecstatic," Bell said. "I was really enthusiastic about the work I was going to undertake in my new position."
As the Assistant Superintendent of Student Services, Bell works with the District Superintendent and a cabinet of other assistant superintendents to make decisions regarding the schools.
"It's hard to say what the office does not include," Bell said. "It encompasses everything related to the growth and development of the 'whole child' in the Clayton School District."
Bell believes that in order to make the Clayton School District a better place, everyone, not just students, in the District needs to continue to learn.
"Kids change, our outside world will continue to change, so our responsibility is to continue to make sure that our graduates and our students throughout the system can continue to thrive," Bell said.