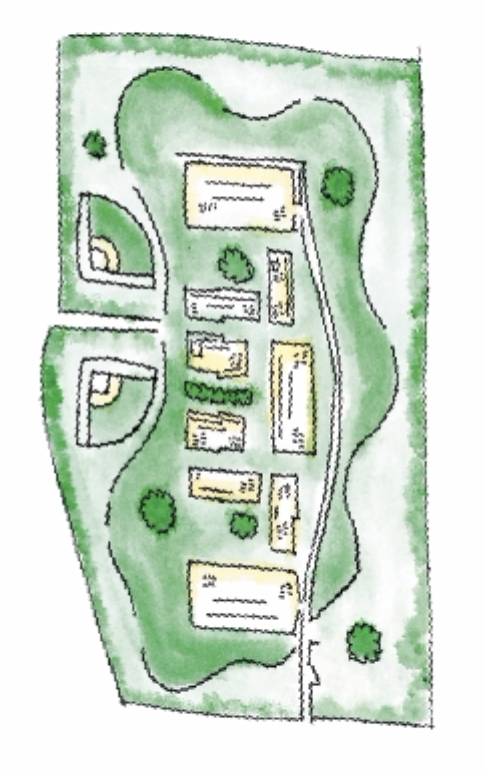 Lizzy Mills
Robert Cardillo, the director of the National Geospatial Intelligence Agency, recently recommended St. Louis as a site for their new facility. The 99 acre site will cost around 1.75 billion dollars to build, according to the St. Louis Post Dispatch.
The National Geospatial-Intelligence Agency is a combination of an intelligence agency and a combat support agency. They collect geospatial intelligence, which is information about human activity and geographical information on Earth, they then use that data to assist the government and national security.
City leaders have said this will spark the economic revival in St. Louis, providing 3100 jobs for the NGA and 5200 construction jobs.
The only negative to this decision is that houses need to be destroyed or moved in order to make way for this massive facility.
St. Louis has a history of moving people from their homes into urban housing projects that are not well maintained and lead to poverty and crime such as the Pruitt Igoe facility. The NGA is aware of this history and does not want to repeat the same mistakes made in the past. The NGA is providing many options for residents in the area, including real-estate agents that will provide individual support for residents moving, along with financial reimbursement, and physically moving houses to different locations.
81-year-old Charlestta Taylor was devastated when she heard that her home was going to be demolished to make way for the new facility. She and the city agreed to physically move her house to a new location. They put the two and a half story brick building on wheels and moved it to a new address about seven tenths of a mile across town. The NGA and St. Louis is providing residents with up to three times the value of their house, allowing each person to choose where they are relocated to, and providing them with financial aid. "It was not about trying to push people out and make them uncomfortable to relocate. We want them to continue with their life," said Otis Williams, the director of the economic development agency.
According to the St Louis Dispatch, the city also promised every homeowner that they would be willing to move any house in the NGA facility area to a new location, but Charlesetta Taylor is the only one to take them up on this offer so far.
Although the thought of moving and/or demolishing these houses is hard to stomach, the majority of the houses being moved are vacant and uninhabited. Those who live there are being helped and relocated to wherever they want.
This facility provides high income specialty jobs to the area and influences other companies, such as T-Rex, who funds entrepreneurs and startup companies. Cortex, a graphics information company, is moving their facility from New York to St. Louis to work with the NGA and take advantage of the new jobs coming into the area.
The NGA hires specialty jobs such as engineers and analysts, which influences other tech facilities and government agencies to navigate towards St. Louis.
Recently the NGA hosted an open house event to instill community connections. They spoke to Gateway Middle School students and local community members, promising that a sizable percentage of contracting will go to minority-owned businesses and that the facility will build up the community with increased jobs, security, and access to regional/federal agencies. They also said they are looking to St. Louis youth for new jobs in their facilities.
The NGA is taking great care to make sure that this move is not a repeat of the Pruitt-Igoe facility by providing individual support and financial aid. They are also making strides to improve the community and St. Louis as a whole. Although we have to make sacrifices for the facility, through the NGA St. Louis can become one of the premier tech cities of The Modern