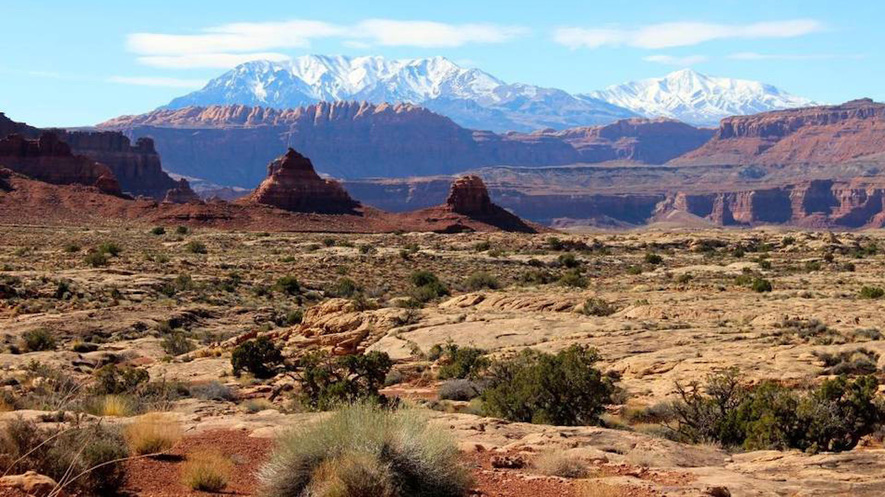 National parks today are defined as a scenic or historically important areas of countryside protected by the federal government for the enjoyment of the general public or the preservation of wildlife. Although our national parks are considered one our greatest decisions as a nation, we are seeing attempts to exploit national parks for capital gain, we as a country need to make a definitive stance against this mishandling of our Nation's Parks.
It is important, however, to recognize the history of how our Nation's Parks were founded. National Parks originated in the mid 1800s with the belief that forever preserving America's greatest historical, and natural treasures for future generations to observe would be in our nation's best interests.
George Catlin, when voyaging through America in the 1800s, developed the idea of a national park, he imagined it as "a magnificent park … a nation's park, containing man and beast, in all the wild and freshness of their nature's beauty!" These ideas spread to many explorers, writers, and painters who saw Yellowstone as a haven of natural beauty. Thus many explorers and artists such as William Henry Jackson and Thomas Moran attempted to protect Yellowstone from exploitation. Their paintings and photographs eventually inspired Congress and Ulysses S. Grant to sign the Yellowstone National Park Protection Act and thus Yellowstone became the nation's first national park in 1872.
Throughout the years we've seen very few attempts to alter the size national parks. Regardless of who's president or which political party controls the house, the majority of politicians respect our nation's national parks, with the notable exception of our current administration. We've seen under our current government an attempt to reduce the size of some national parks and limit their funding.
President Trump proposed in December to reduce the size of two of Utah's largest national parks, Bears Ears by 85% and Grand Staircase-Escalante by half which would open the gained land for oil extraction and drilling. By abusing the Antiquities Act, which allows presidents to modify the sizes of national parks given that their main objective should be to protect important sites and use the smallest amount of land possible, Trump is resizing these national parks. Previously, presidents have only used the Antiquities Act for small land reductions, or large reductions in hopes of gaining land to develop and test military weapons or to obtain resources desperately needed during times of war.
Trump is being challenged by conservationists in court to disallow him from reducing the size of national parks. Many defenders of the national parks argue that the land Trump wants to cut contains hundreds of thousands of sites of archaeological importance in the deserts landscape.
By going through with their extreme reductions of Bears Ears, Trump has set a precedent for future presidents to be able to reduce the size of national parks for industrialization and development.
The way our current administration is handling national monuments has infuriated members of the National Park Service panel leading the majority of them to resign. Carolyn Hessler Radelet who resigned from the board was quoted saying, "From all of the events of this past year I have a profound concern that the mission of stewardship, protection, and advancement of our National Parks has been set aside."
We, the Globe, as an organization strive for the protection and preservation of our national parks, we believe any attempt to reduce or eliminate them purely for financial gain is a malicious one that should be challenged.
National parks provide a place of protected nature that shouldn't be imposed upon for financial gain. They provide educational resources for students to learn more about our environment through class materials, field trips, and historical monuments. Additionally they preserve biodiversity and promote areas of nature untouched by pollution and human developments. National parks need to be protected, without our nations support these lands will be reduced and sold to the highest bidder.
*100% of the Globe staff is in support of this piece.