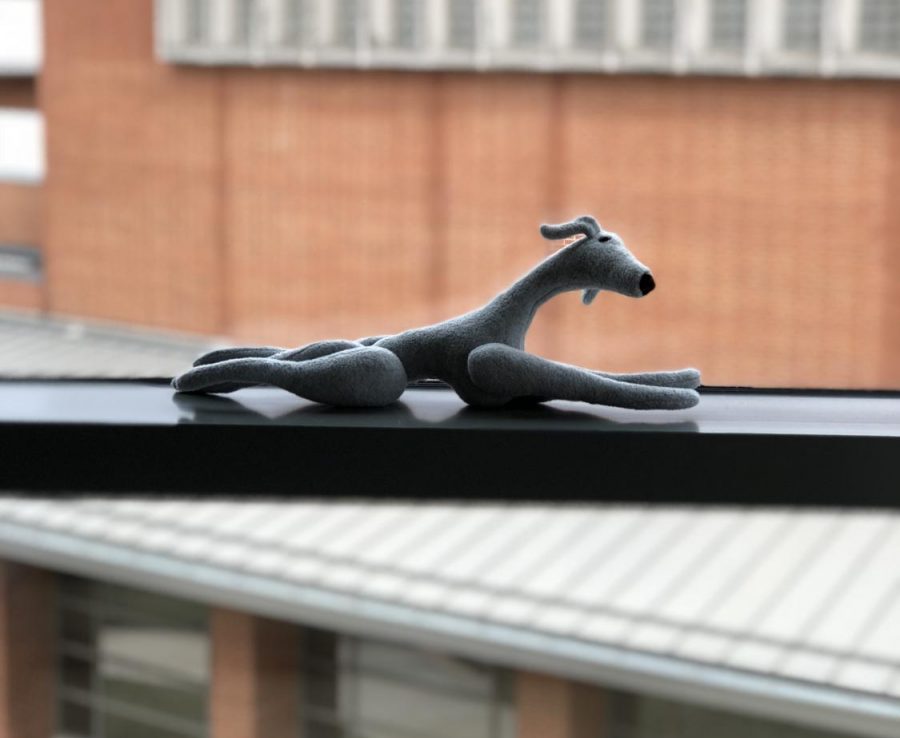 BREAKING NEWS
Cafeteria pizza cheese stays loyal to crust
Senior Finals to be held July 4th weekend
CHS basement speculated to appear on Airbnb listings
English Conferences to be held in secure Google Chatroom
Staff Updates
Paul Hoelscher goes night without reading
Dr. Gutchewsky designates hand-shaking duties to Chief of Staff Roz McCoy
Kyle McCord retires after record long tenure
David Kohmetscher to assign tardies for forgetting calculator at home
Professional Development Seminar Informs Teachers of the Location of Power Button on New Chromebook Model
After months of deliberation, administrators made the executive decision to spend last week's faculty meeting going over some specific protocol.
"We really thought it'd be important to highlight some of the capabilities of the new devices," an administrator said. "Going one-to-one would be a tough transition without teachers knowing the ins-and-outs of the new technology."
 Student to Leave Clayton High School Without Leaving a Legacy
In just a few months, CHS senior Ajay Venigalla will walk out of the doors of CHS one final time. That said, he will walk out with a burden larger than words could describe; he will leave without having left a legacy.
"Despite great instruction to do so, I left no legacy during my time at CHS. My name will likely never be etched in the Hall of Fame," Venigalla said.
Venigalla plans on taking the burden of having not left a legacy at Clayton High School north, as he traverses into Canadian territory for the foreseeable future.
Senior Tong Zhao Hired to Fill Science Vacancy
After a national search process, CHS administration has chosen to stay local with their most recent hire. Filling the science department vacancy for the 2018-19 school year will be CHS senior Tong Zhao.
"After much deliberation, we've decided to stay in house and select Mr. Zhao to be our newest science faculty member," one administrator said. "Tong's prowess in the physical sciences hasn't gone unnoticed during his tenure here as a student, and we are sure the transition to teaching will be a smooth one."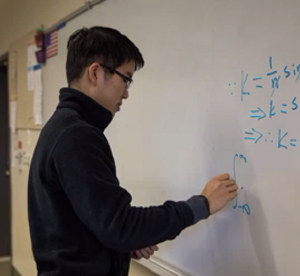 Campus Supervisor Wins Award for Fastest Student Escort Time From Classroom to Dr. Luhning's Office
"He has worked really hard to earn this award. Our school administrators do so much throughout the day, it is crucial that the campus supervisors don't waste any of their time," a secretary said.
Some students were especially impressed by the campus supervisor's ability to herd students down to the main offices.
"I found phrases like 'let's keep it moving', 'stop touching the lockers', 'it's a left up here' really kept me marching along at a brisk pace" a senior said.
Athletic Department Secretary Deb Dornfeld Plans Week-Long Getaway During Infamous Eligibility Card Week
"I don't foresee any issues with Deb's vacation," an administrator said. "Deb leaves Monday around midday so our athletes still have the entirety of Monday morning, after Deb returns from breakfast at 8:35 to 10:15 when she leaves for a professional development seminar brunch, to get their eligibility cards."
The Globe was unable to locate Dornfield for any additional comments.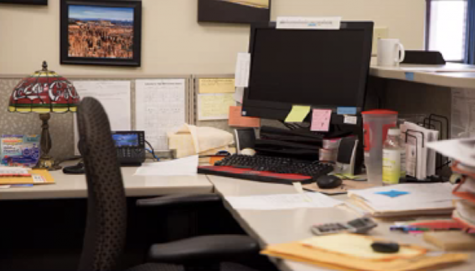 Michael Melinger Fails Prerequisite for Digital Photo I
CHS sophomore Michael Melinger's second semester schedule has seen its fair share of complications. Most recently, the prospect of him earning the one art credit required for graduation has become improbable. Melinger was informed his skills were not sufficient for the Digital Photo I curriculum.
"It was a real no-brainer," a CHS art teacher said. "Students either have the skill-set requisite to succeed in the class or don't. I advised Michael, just as I would advise any struggling prospective student. I sent him a few lectures on some important artistic concepts like Rule of Thirds. I'm confident he will come back next year ready to pass the prerequisite."