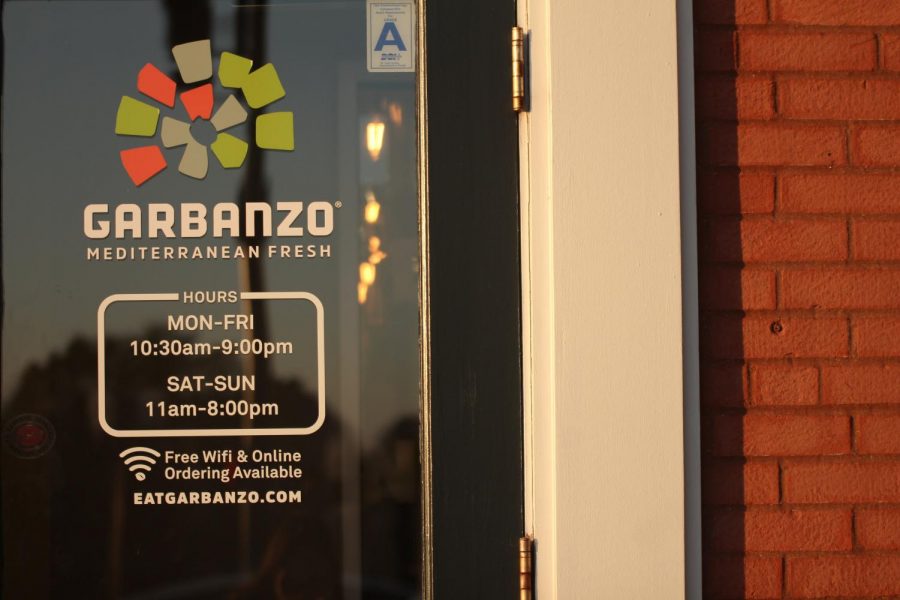 Globe Archives
tAt the intersection between Forsyth Blvd and Maryland Avenue, a little restaurant on the corner stood, waiting for someone to open its doors. At 8 p.m., Garbanzo, a Mediterranean themed restaurant was getting ready to close. As we walked in, the smell of freshly made pita filled our noses. The brightly lit room was quite cozy with comfortable booths and colorful pillows that sat in the window, ready to be used. There were a few people eating their meals there, setting a quiet, calm mood in the restaurant.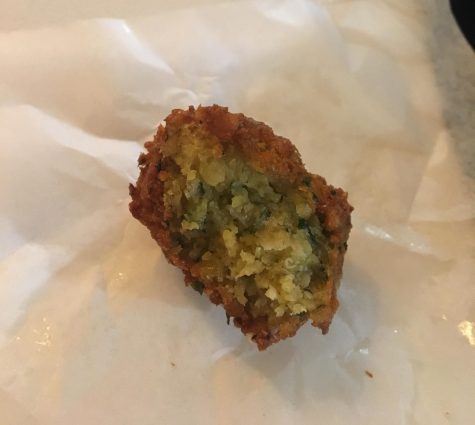 The seats for guests sat near the entrance, while the area where food was made settled in the back. There, people had the option to choose their own bread, sauce, protein and toppings. We each choose different meals. One of us was curious as to what a falafel was, so we asked a worker. Surprisingly, she directly gave us a falafel to try. It did not fit our tastes, so neither one of use ordered it. One of us got a laffa (wrap) with grilled, antibiotic chicken, hummus, seasoned rice a variety of vegetables and white sauce. The other ordered a gyro with chicken, rice, some vegetables and tzatziki. The workers were fairly nice as they asked us what we would like on our different breads. Paying was an easy process. They were very quick about it. The food was warm and smelled delicious as we opened our meals wrapped in foil. The initial taste of the wrap was absolutely breathtaking. The creaminess of the inside plus the texture of the wrap combined to create a mix of unique tastes. The sauce and hummus spread into the wrap contributed to the creaminess, and the the bread of the laffa itself was different from most wraps. It was unlike any other taste. As with the gyro, the rice and the chicken created a very savory taste that complemented the somewhat sour taste of the tzatziki. They different ingredients all contributed to the the wonderful taste of the whole wrap and gyro. We had a few favorite ingredients, to us, the rice and the white sauce ultimately brought the meals together.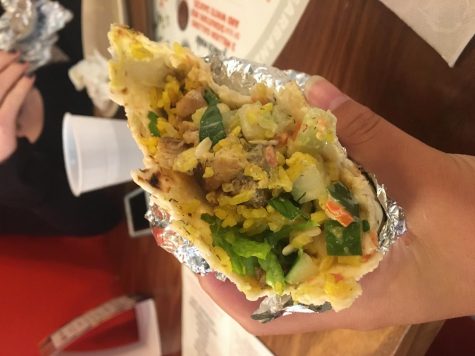 The food was very delicious, as many people have told us. The decor and the food complement each other very well, and the workers are very nice and welcoming. With everything, our experience at Garbanzo was excellent and we think that many people would enjoy it as well.