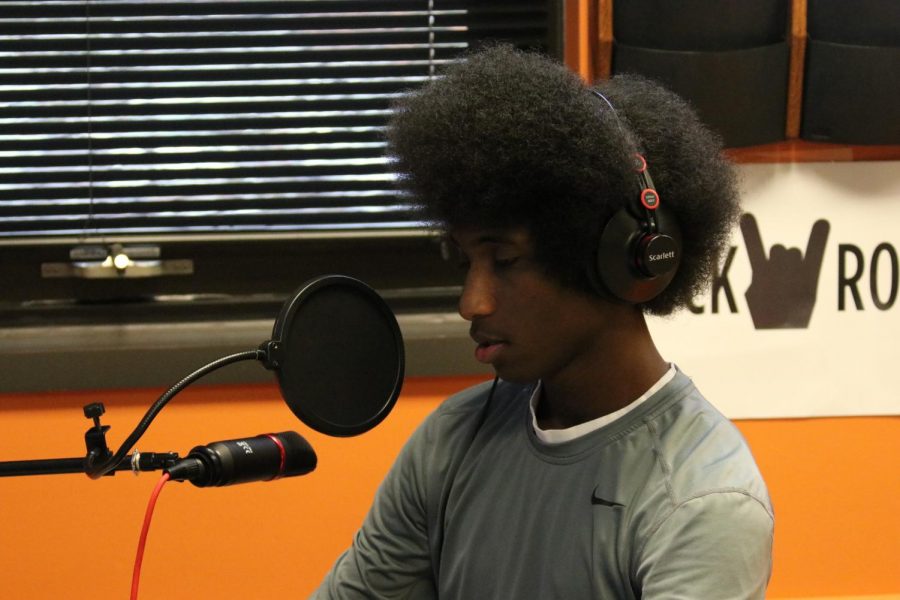 Emma Siegel
Since 2008, Soundcloud has allowed new up and coming artists to release their content with minimal effort. Like YouTube, many musicians post their projects onto SoundCloud with hopes of being "discovered." This website, and smartphone app, created in 2014, is growing more popular each day, especially in high schools and colleges.
Here at CHS, there are many different resources for students to begin making their own music, such as the music lab in the library. This new addition includes equipment for recording music and software to use for making instrumental tracks or background beats like Garageband. 
There are also multiple classes available throughout the district that provide students with an introduction to electronic music. In fact, an electronic music class was the inspiration for sophomore Zan Wellmon to begin his Soundcloud experience.
"I took electronic music for the fine arts credit last year, and I made a bunch of beats. We were just on Garageband for the whole class period, and I had all these beats, so I might as well do something with them," Wellmon said.
After he had a horde of assorted instrumental tracks, he made an impulse decision. Wellmon, known as Lil Speedo on Soundcloud and other social media platforms, has so far released one song.

While all genres of music are popular on the app, the rap scene is definitely the most prominent. Wellmon believes that the rise of Soundcloud, both at CHS and around the country, is due to the fact that Soundcloud is most well-known for its rapping community, its ability to upload tracks quickly, and the influence of notable rappers, such as Travis Scott and Lil Uzi Vert, who had their start on the app.
However, junior Charlie Quigless has made the jump from Soundcloud and YouTube to larger music platforms, such as iTunes and Spotify. His EP, Against All Odds, has almost 1000 views and plays on Spotify.

Charlie, known as C-Quig, started writing his own songs in fifth grade, and "dropped" his first song in eighth grade.
C-Quig believes that Soundcloud and Spotify are currently equivalent spaces for rappers to upload their music, though the process of uploading and getting your songs accepted to be on Spotify is more tedious than Soundcloud's.
"Most of the rappers that I listen to, they grow much faster on SoundCloud, but Spotify is also popular. I can't really say that one has more of a chance for you to blow up than the other," Quigless said.
As new CHS students arrive and seniors leave, the Soundcloud scene is forever changing. Although a handful of high-school rappers take Soundcloud as a joke and as a chance to diss other kids or stay relevant, others view it as a place to craft a career to pursue in the future.
Laughing, Charlie said "Alright, I'll say it right now. Rap isn't for everybody. If your passion really is music, if your passion really is rap or hip-hop, just do it. Don't just make fun of it, and don't treat it like it's a trend."