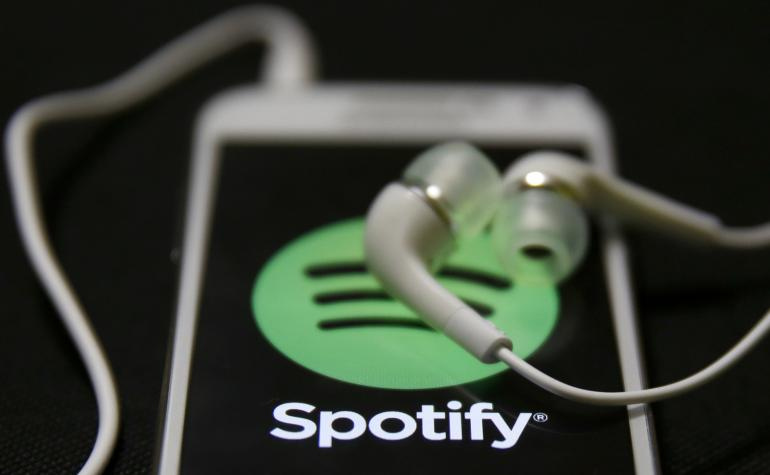 Photo from user downloadsource.fr on Flickr
The worldwide leaders of genealogy recently asked: "If you could listen to your DNA, what would it sound like?"
Spotify, the world's largest music company, and AncestryDNA, the largest DNA network in the world, have teamed up to make playlists based on your DNA. To create the playlist, you'd take the DNA test and enter your results by region into the Spotify playlist generator website. Then, the generator creates a custom playlist featuring various artists from those regions.
People have been extremely curious as to what their heritage would sound like, but most haven't sent their DNA sample to a lab in Utah, or aren't completely certain of their whole heritage, so they aren't able to accurately generate a playlist.
Luckily, Henry Shaw, a student from CHS, has actually used the AncestryDNA kit to trace his roots down to the exact percentage per region, so he could accurately test this new technology.
Entering the data into the AncestryDNA website was quite straightforward. Contrary to popular belief, you don't actually need your exact percentages to create the playlist – just the general regions that show up on your results. Since Henry's results read Great Britain, European Jewish, Ireland/Scotland/Wales, and Sweden (in order of highest to lowest percentage), we selected those categories on the website. 'Get your playlist' lead us to a list of 20 songs that were tailored to his heritage.
After listening to the whole playlist with high hopes, Henry was extremely disappointed. Henry emphasized that "it was not in the least my music taste, and I do not plan on listening to it again."
Before asking why the playlist was so unappealing, I did a little bit of research on each song that was included, in efforts to find Spotify's method in song selection.  It seems as though Spotify's approach was to make an extremely diverse playlist so that anyone could enjoy a song, no matter where they're from. The sole unique characteristic was that the artists were from a region of your heritage.
The playlist itself had an extremely diverse selection of songs. Regarding age, they included many songs from the 1950s through 70s, but also some from the early 2000s and new releases in 2018. As for genre, they included basically every genre there is. There was somewhat of a correlation between time period and genre, as there were hip hop songs from the 60s, Celtic punk from 1985, indie rock from the early 2000s, and UK pop songs from the past couple years. As expected, there were artists mostly from Germany, Israel, and the UK.
The playlist attacks as many angles as possible in the time period, genre, and nationality so that, hopefully, a couple songs with a unique combination of the three categories will match the listener's taste. Using this method would guarantee the listener's unfamiliarity with the majority of the songs, which could either mean they don't like it, or they've discovered a new genre that they like.
Music taste doesn't seem to be as algorithmic as this, though. Many listeners, including Henry, didn't like their DNA inspired playlist at all. I now realize how illogical it is to expect someone to enjoy the entire playlist, since the only information used is your heritage, and the website didn't ask for the age or the current music taste of the listener. This concept of DNA inspired playlists seems to have a lot of potential. Hopefully, this technology can be further developed, so people around the world can explore another part of their culture.