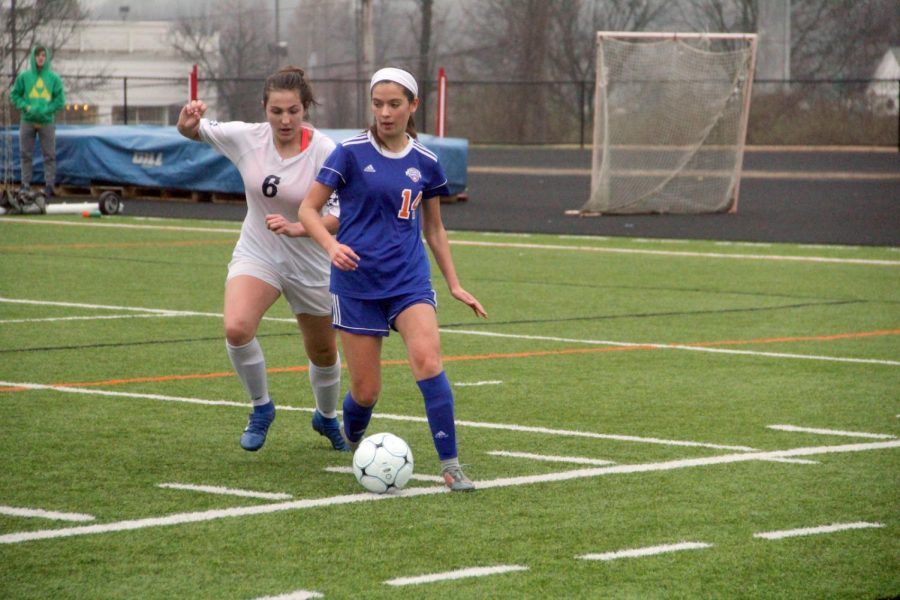 Photo from Lee Laskowski
Freshman Kaia Mills-Lee, did not always have a passion for soccer. At first, she was a ballerina and a swimmer, until one day her parents forced her to try a soccer practice.
Although she did not want to admit it at the time, "I am so thankful that my parents sent me to soccer practice that one evening seven years ago" she said.
At age eight, Kaia found her passion on the soccer field and starting playing for Webster Groves United. After 3 years, Mills-Lee switched to WC St. Louis. Mills-Lee became more serious about soccer and ultimately joined her current club, St. Louis Scott Gallagher.
Soon, soccer became more than just a sport and a way to exercise for Kaia. It became an outlet from all the stresses that were associated with school as well as an opportunity for learning, improvement and growth.
"I've learned to think about what I could do better in the next game and try to focus on all the little things I could improve on."
When Kaia transitioned from WMS to CHS, she was eager to become a part of the CHS girls soccer team.
"From the first day, everyone was super inclusive and so nice. All of the upperclassmen were offering us rides home and made sure that they got to know us as people before the official tryouts even started. This initial support was definitely what made me feel more comfortable during tryouts and honestly throughout the entire process"
Mills-Lee is excited to be a part of the soccer team and hopes to challenge herself on and off the field to become a stronger athlete and individual. Kaia has many goals to push her soccer skills to the next level, but this year she has one major focus, to improve her skills.
"I am also going to be practicing with girls on the team who have been playing for much longer and who definitely have a lot to offer me. I will certainly be looking to learn from them to improve."
Kaia is projected to be a great asset to the CHS soccer team, and for the next four years, she hopes to continue excelling and learning. As just a freshman, she has received so much support and friendlessness from all of her teammates, and she hopes to provide the same for the girls who join the team while she is there.
Passionate for her sport and ready to defeat her competition, Kaia Mills-Lee is excited to be a part of the CHS girls' soccer team for the 2019 season.