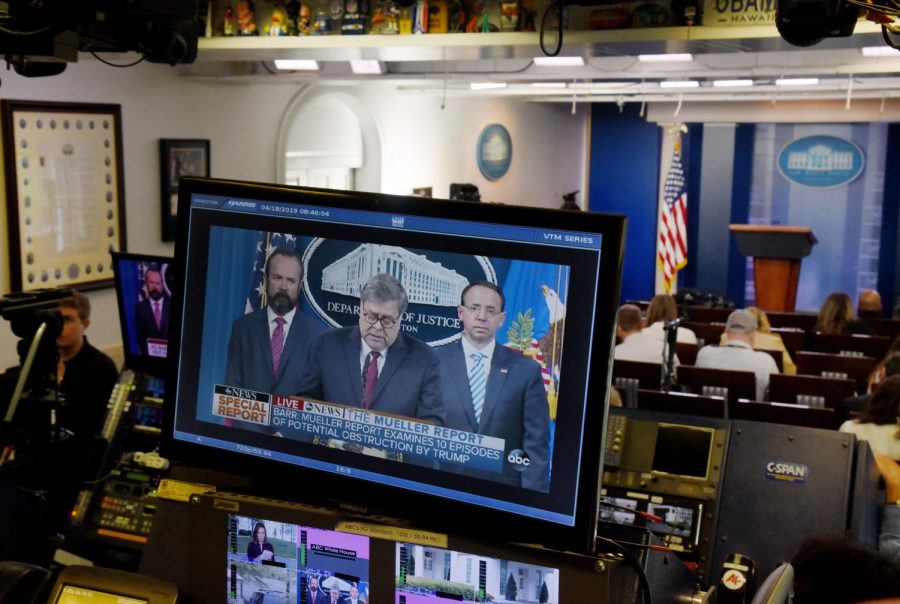 Olivier Douliery/Abaca Press/TNS
This a developing story, it will be updated.
On April 18, 2019 Attorney General William Barr released the highly anticipated Mueller Report.  The 448-page document details Russian interference into the 2016 Presidential Election.
The report goes on to discuss Russian hacking, the Trump Campaign's interactions with Russia, and the indictments brought about by the Special Counsel's office.  Certain areas of the report are redacted citing "Harm to ongoing matter" and "Personal Privacy".
The probe was concluded last month when Mueller submitted his report to Barr.  In Barr's initial statement he claimed "the Special Counsel did not find that the Trump campaign, or anyone associated with it, conspired or coordinated with the Russian government in these efforts, despite multiple offers from Russian-affiliated individuals to assist the Trump campaign" this came in addition to Barr's conclusion that there was insufficient evidence about obstruction of justice by Trump.
Initial key findings of the Mueller report include that the Trump campaign did have contacts with Russia but none that were consider criminal by the Special Counsel.  Still, both Trump and Barr maintain "no collusion".
Read the full report here: https://www.justice.gov/storage/report.pdf
Share your thoughts with @chsglobe on Twitter, Facebook, and Instagram.