The First Globe Newsletter
(Want to get this briefing by email? Sign up here: https://tinyurl.com/y3lwfrgv)
Good morning, 
In the inaugural Globe newsletter, we are covering the landslide board of education vote,CHS' brand new Athletic Director, and the first transgender athlete in Missouri.
---
Board of Education passes student representation motion in landslide 6-1 vote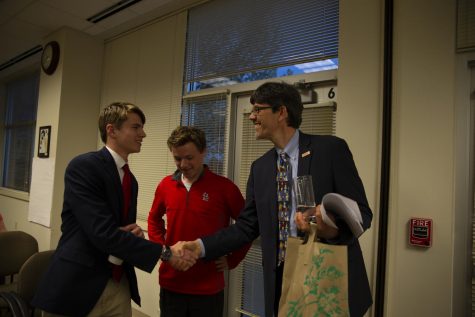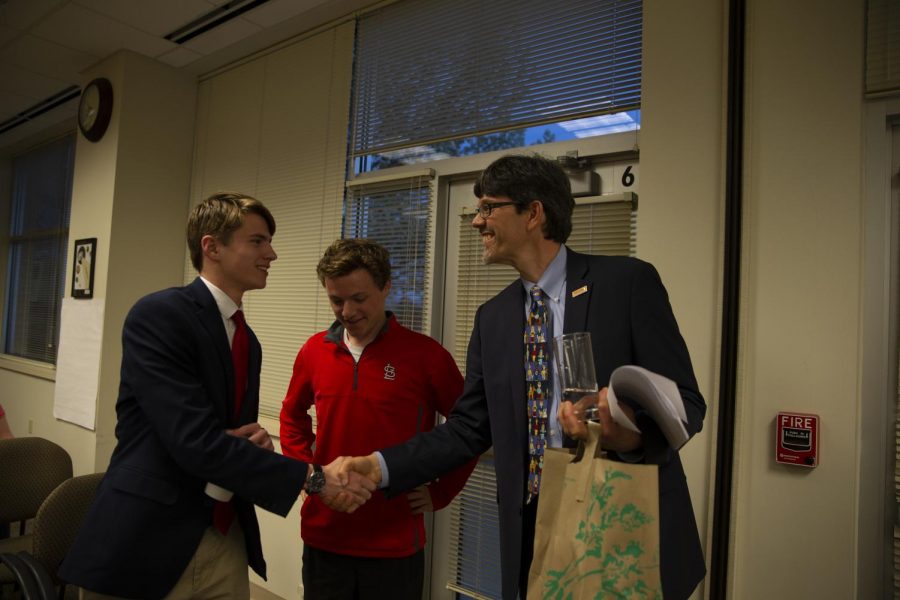 Student voice matters more than ever.  Greg Pierson and Adam Jaffe worked for months to present a case to the board of eduction in hopes that eventually a student would receive a spot at the table.
Why it matters: This is the first time that Clayton will ever have a student that is allowed to engage in thoughtful conversation during board meetings. 
Plus, the student will be advised by an 8 person committee of other CHS students allowing for an additonal level of student voice.
The vote was 6-1 with only Jason Wilson voting against the measure.  Additionally, prior to the vote Jason Wilson and Lily Raymond proposed an amendment to the motion which was not passed by a 2-5 vote.
In other board news, Joe Miller will be the new board president.  Amy Rubin will be the new Vice President.  Finally, Gary Pierson and Jason Wilson will fill out the rest of the board in the Secretary and Treasurer positions, respectively.
Read the full story: https://tinyurl.com/yx9nhkcx
---
Steve Hutson named new Athletic Director, Bob Bone retires after 13 year tenure
On April 11, 2019, the school district of Clayton announced that current P.E. teacher Steve Hutson will replace Bob Bone as Athletic Director.
Why it matters:  Hutson will bring a fresh face to the athletic department as he is making the transition from coach and teacher to administrator.
Plus, Hutson, a current, soon to be former, baseball coach will get to work even closer on the developmentof Adzick Field.
Hutson made the move to high school physical education this year after more then a decade at Glenridge Elementary.  Hutson will offically begin his tenure as A.D. on July 1, 2019.
---
Things we're reading right now…
---
Senior Nicky Taghert becomes the first transgender athlete in Missouri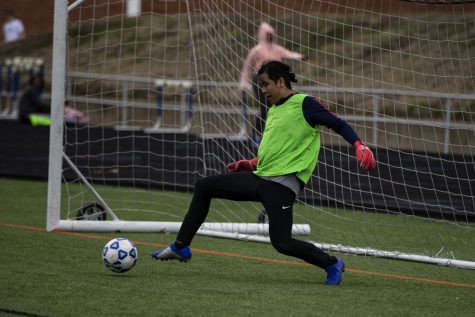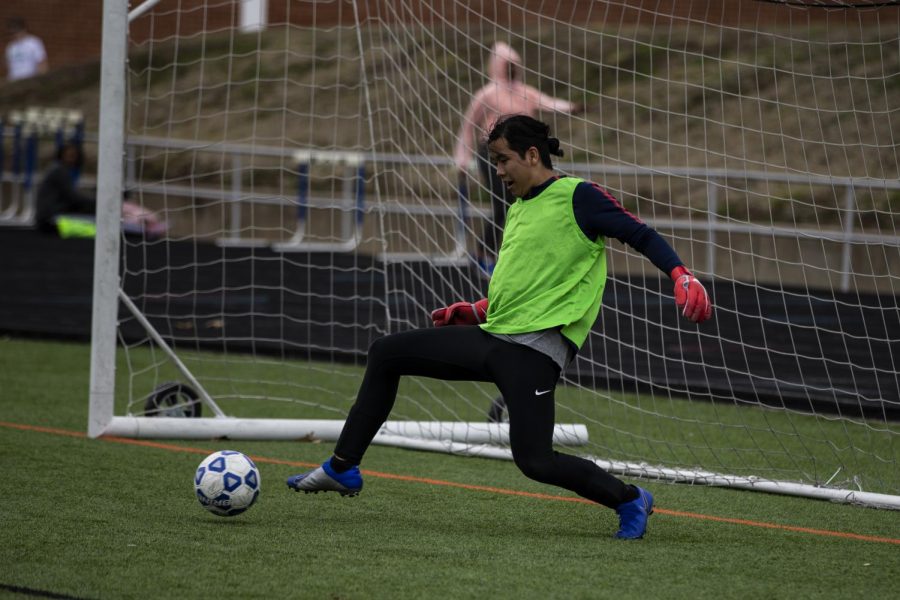 On February 7, 2019, the Missouri State High School Activities Association (MSHSAA) approved Taghert to participate in MSHSAA athletics girls' sports.
Why it matters: This is the first time a transgender athlete will ever take the field playing with the gender they align with in Missouri and ultimately setting a new precedent for the trans athlete in Missouri and the US.
Plus, Taghert remains hopeful that she will continue her soccer career at the collegiate level.
During her sophomore year, Taghert desired to make the switch from boys' soccer to girls' soccer because her gender identity no longer matched with the boys' team.
MSHSAA declined to commenton policies and methods in place for dealing with transgender athletes.
Read the full story: https://tinyurl.com/y5mpkf5l
---
St. Louis likely to get soccer team after MLS leadership met in L.A. earlier today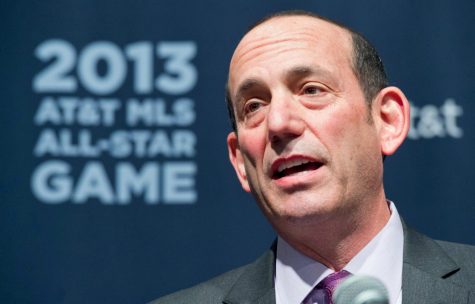 On April 18, 2019, a group of executives from Major League Soccer held a meeting where on the agenda, among other items, was a proposal for the addition of new teams to the league.
Why it matters:

 St. Louis has been pushing for an MLS team through the campaign with #MLS4THELOU, so to continue talks is a big step forward

Plus,

with r

ising soccer interests in St. Louis and across the U.S. we could be looking at a team that would join the likes of the St. Louis Cardinals and Blues.
This increase now allows for the MLS to feature 30 teamsacross the league.  Currently, St. Louis and Sacramento are the top contendersfor new teams.
Read the full story: tinyurl.com/y29dsp8s
---
Here's what else is happening
Notre Dame fire:On Monday April 15, 2019, Notre-Dame, the famous Parisian cathedral, caught fire.  The fire is currently being ruled an accident.
College admissions scandal:Fuller House star Lori Loughlin and husband Mossimo Giannulli pleaded not guilty and now face 40+ years in prison.
Muller Report Released: A redacted version of the Muller report detailing Russia collusion has been released.  To learn more, visit "What we're reading".
Julian Assange Arrested: WikiLeakes founder, Julian Assange, was extracted from the Ecuadorian embassy in the UK and arrested.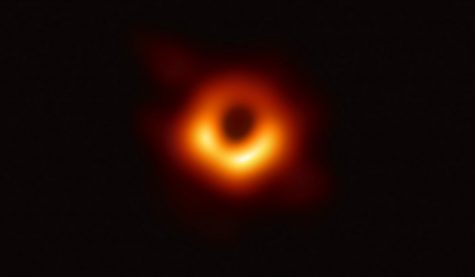 Snapshot: The first photo of a black hole was taken, seen above.  The black hole is 55 million light years away from Earth.
In Clayton news: Arts fair took place at CHS last Friday April 12, 2019.  This annual event provides fun activities for children from the Special School District.
---
That's it for this briefing.  See you next week.
– Michael
---
Thank You
To Lila Taylor who contributed to the Board of Ed. Story, and Jimmy Malone and Daniel Cohen for their diligent reporting on transgender athletes.
Leave a Comment
About the Contributor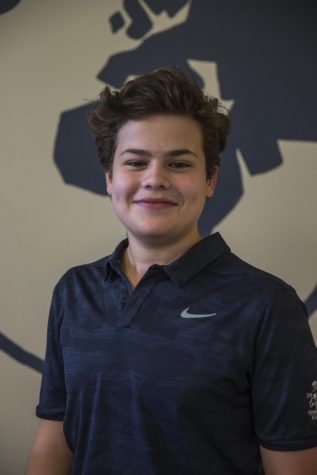 Michael Melinger, Chief Multimedia Editor
Michael Melinger is a Senior at Clayton High School.  This is his fourth year on the Globe.  He currently serves as the Chief Multimedia Editor for the Globe.  This is his third...