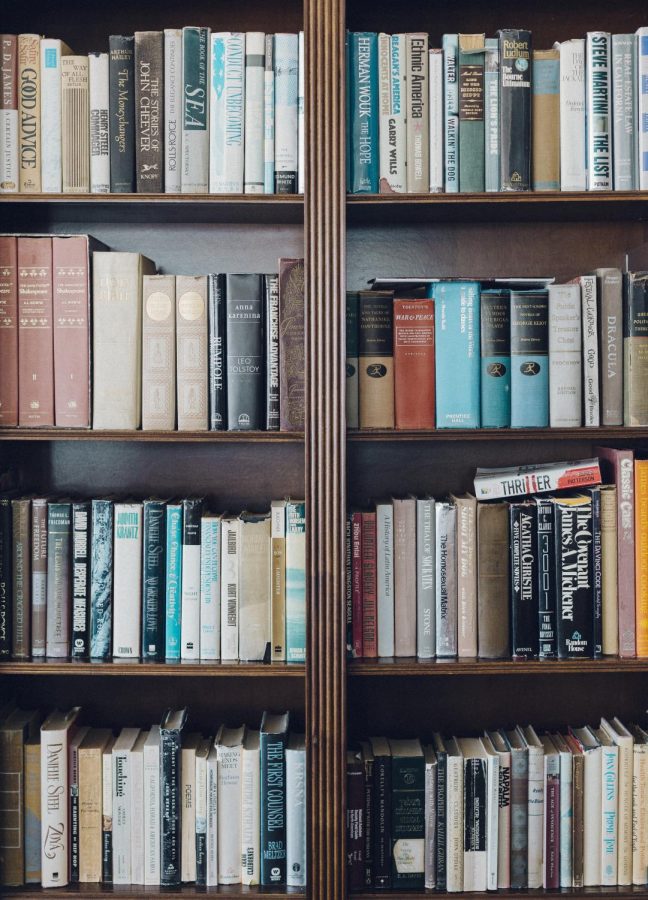 Dakota Corbin
If any teenager were to ask their parents what books they read in high school, the answers would be alarmingly consistent. They might reminisce over a foggy memory of Shakespeare's star-crossed lovers or fume about Holden Caulfield. Some may recall the valiant Odysseus or the virtuous Piggy. And decades later, we still find these characters inside English classrooms and at the bottoms of our backpacks.
Authors like J.D. Salinger, Mark Twain, and even Shakespeare have been a part of a high school curriculum for generations. Droves of children have studied the so-called "classics" and formed their own opinions of them.
The question is, as time goes on, does it become harder to find relevance in these stories? The struggles that a young boy might have faced in the 1950s are drastically different from the battles fought in today's world. Can old tales connect to new themes, or is it time for them to be replaced with more "modern" literature?
Before a decision is made, we must first define the terms "classic" and "modern." Since those words are very broad, let's call them reflective and relevant. Reflective literature examines an era different from this one. Relevant literature contains ideas and themes that apply to our world today, and are easier for students to connect to. Still, the age of a book does have significance. Modern, or relevant literature, can generally be restricted to books from the last 20 years.
So why do we need to read these newer books?
Our world is a place of diverse cultures, religions, and nationalities. But think for a moment of the main characters in a few "classic" novels. Ralph. George Milton. Romeo Montague. Do these characters expose students to different perspectives?
"We need to read a variety of books, both to be empowered because the characters are like ourselves, or to learn about other cultures in a positive way," said Jennifer Sellenriek, a literacy curriculum coordinator and English teacher at CHS.
If white male authors and characters dominate books taught in school, a large portion of students are not being represented.
Newer literature is also more appealing to many students and encourages them to read.
"I think it's better if we include at least a couple newer books because it's part of what's happening currently, rather than just reflecting on the past," said Heide Panzer, a sophomore at CHS. It is important that students have the opportunity to discuss and grapple with current events. Introducing more relevant books will allow us to talk through issues like racism, sexism, and violence by examining protagonists students can relate to. By giving students something they can understand, they gain the confidence to speak on a topic and share an opinion. This way students will dive in to conversations about literature without being urged on by a teacher.
While newer books can provide refreshing perspectives, many classics feed into stereotypes or portray minorities unfairly. Is there still value in reading books with seemingly offensive themes or ideas that would not be socially accepted today?
"It is important to know what was once there, how far we have come and still to go," said CHS parent Ann Meyers. Indeed, we can not just ignore parts of our history. By acknowledging the mistakes of the past, we can recognize the progress made.
Examining stereotypical situations in books can allow us to unpack our world today. Many problems rooted in older literature, like racism and sexism, still exist in our current society. By looking in the past, students can gain new insight into these issues.
Teachers are constantly working to put relevant twists on old literature.
"If I still taught Romeo and Juliet the same way I did 22 years ago, that would be a problem with the text. Instead, looking at Romeo and Juliet and then talking about mental wellness, talking about suicide prevention, talking about how parents talk to their children when they're emotional and sad," said CHS English teacher Darcy Cearley.
So does relevance really depend on the book? Or could an excellent teacher extract relevance from between the musty lines of centuries' old texts?
Really, the relevance of a book depends heavily on how it is taught.
If we can't take old books and relate them to new themes, then we probably are not reading them correctly. After all, something in these old texts has connected with generations of people. Something has made this literature stick. What allowed novels to secure their spot as American classics is the deeper meaning—The ability to read between the lines and understand what might happen to these characters if we tore them out of the pages and dropped them in the world we live in.
So when you can only have so many books on your shelf, which do you choose? Should you dust off the books that haven't been opened in years? Or should you be the first to touch the covers of novels fresh to the bookstore? The answer is not so black and white. We cannot ignore the past, but we also need exposure to diversity and current issues. To tackle the problems of our world, we need both reflective and relevant literature.
But in the end, you have the power to find meaning in a book. To address the flaws of the past or take on new interpretations, to examine stories of today. It is our job to have conversations different than the generation before us, and even different than the class across the hall.