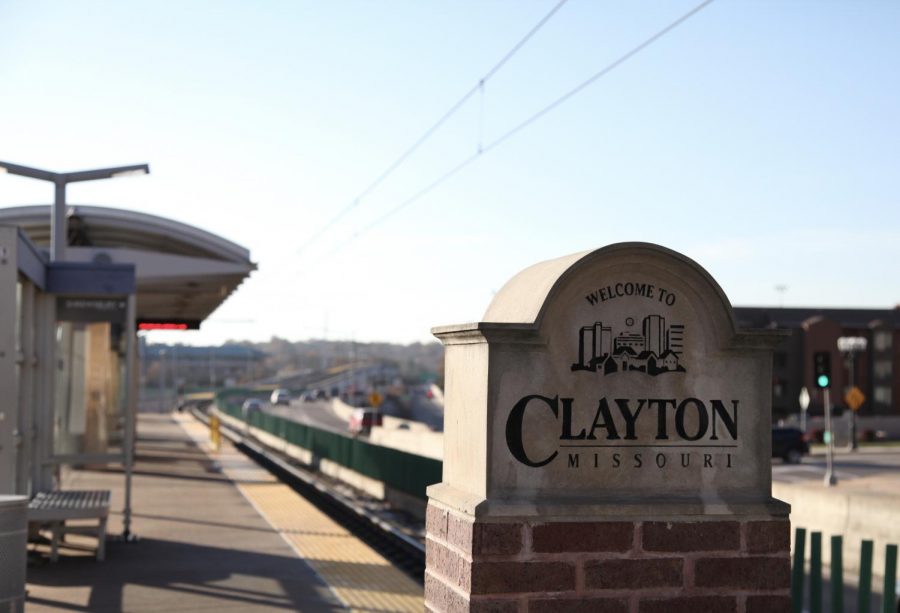 Photo by Eli Millner
I really hate the word "sketchy." I hate it every time people in Clayton use it to describe the metro, or the city, or basically anything that's not Clayton. But I never really say anything, because I know they won't get it.
When you tell me about all the people who sell drugs and get shot on the Metro, I want to say that I love taking the Metro, especially in the early morning when the air is thin and music sounds so much more beautiful. I want to describe how cavernous and quiet the station feels, and how when I take the metro at the end of the day, with all the other people coming home from work and school, I feel like I'm just one small part of something bigger. I want to tell you that in the early morning, I forget how much I have to do and the long day I have to get through. How between the Skinker and Forsyth stations, when the train goes underground, I can imagine I'm in a strange city that I don't know, speeding through a dark tunnel beneath unfamiliar streets, and it's somehow comforting.
When you say the city is scary, I don't talk about the nine years I lived in South City, but if I did, I would tell you about Tower Grove South and Shaw and how well I knew all the paths and pavilions of Tower Grove Park. I would describe how perfectly we fit in among the faded lines of red bricks and food smells.
How I thought Natasha's had the best falafel on South Grand because it was the crispiest, and how we used to go to Pho Grand for tofu and spring rolls so often that the family who owned it recognized us.
I'd talk about the dog park my dad and I used to take our dog to in Shaw, and I would tell you about burritos on Cherokee, and playing cards at the Mud House, and going to protests downtown. I'd tell you everything I remember about farmer's markets, sledding in Benton Park, spicy-scented Osage oranges, early-morning picnics and summer afternoon library visits.
I could tell you countless memories of the city that were anything but sketchy, so why is that the only thing you think of when you think of the city? Is it just because not everyone in the city is privileged and white? Or because living in Clayton your whole life has given you a skewed idea of what the city is that's so different from my idea of the place I grew up in?
But instead, I don't say much. I don't try to explain that when you label the city as sketchy, because you grew up in the Clayton bubble and didn't need to think of it as anything else, you label the things I love as sketchy.
The same way you love Forest Park and the smooth-paved roads and wood-fired pizza restaurants of Clayton, I love the uneven bricks and the funky coffee shops, the bumpy alleys and close-together houses that surrounded me as I grew up.
I love the Schnucks on Arsenal that's not as fancy as the ones in Clayton, but I love it because it's part of me. I love Tower Grove Park even though it's not as big as Forest Park and there aren't golf courses or museums or a zoo. I love the round library on Kingshighway with the book quotes on the walls, that's not as new as the one in downtown Clayton, but I love it because that's where I remember learning to love books. And all of those city places and memories and people I love – that's what I'm thinking about while you talk about how sketchy the city is.