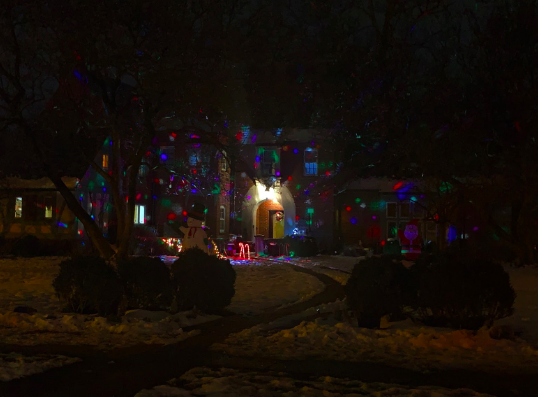 Jenna Bush and Moriah Lotsoff
It's the holiday season again and that means many houses around Clayton are decorated in the winter fashion. Clayton homes have everything from green, red, and blue twinkling lights, to projectors and inflatable Christmas dragons! Join us as we find the 10 best decorated houses around Clayton that you must see before the holidays come to an end.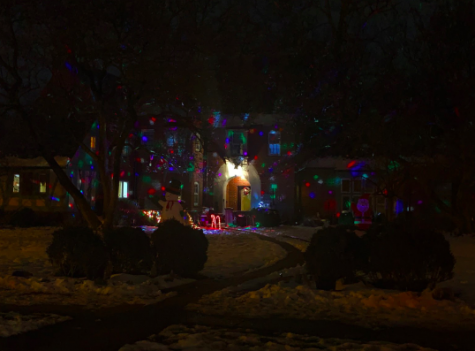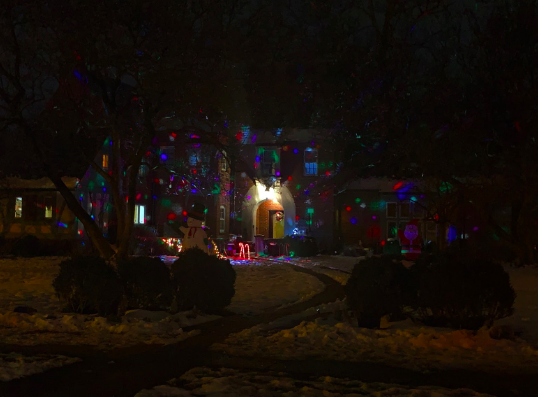 This house on Wydown, features a multicolor projector, displaying blue, green and red spots across the front of the house. In addition to this, the house also has an adorable inflatable snowman. This house definitely displays the holiday spirit.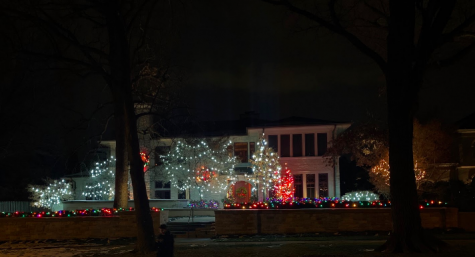 On Linden, you can find this brightly decorated house. The display features trees coated in red and white lights, as well as the bushes strung with red and blue. This house definitely brings the WOW.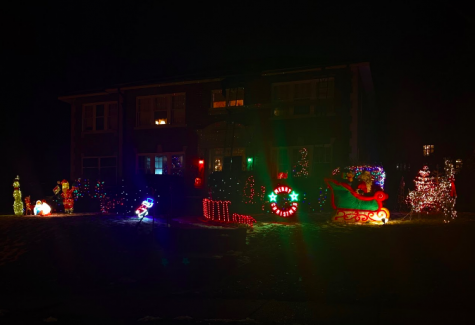 On Hillvale, you can find a variety of lights including a sleigh with Santa and a teddy bear, a light up wreath saying "Merry Christmas" and an illuminated fence of candy canes.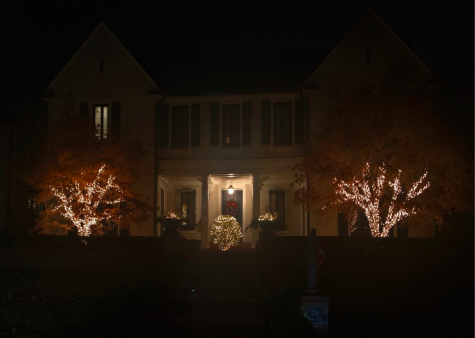 This house on Middle Polo, features a beautiful and clean light display. This includes white lights wrapped around the trees, bush, and pedestals by the entryway.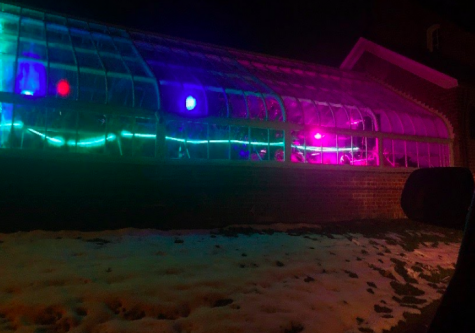 Featured on Wydown Blvd is a beautiful greenhouse decorated with big colorful lights including green, pink and blue. The lights reflecting off of the glass in the green house results in a stunning, magical scene.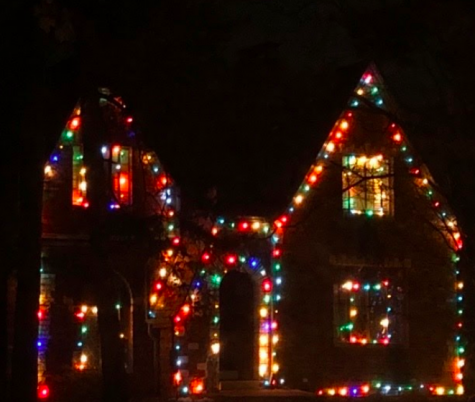 This festive house on Carswold Drive resembles a jolly Gingerbread house. The colorful bulbs resemble gumdrops against the brown house (which looks remarkably similar to gingerbread). The lights catch your eye down the block and puts everyone that sees it in the Holiday Spirit.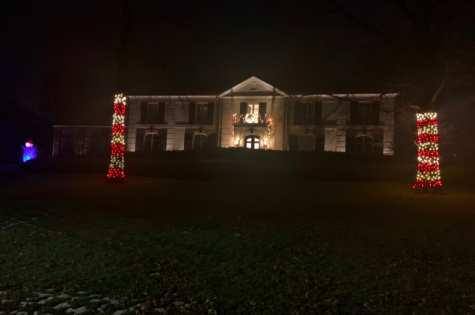 This home has two stunning trees decorated with red and white lights. The way the trees were decorated makes them resemble two adorable candy cane (or peppermint) sticks.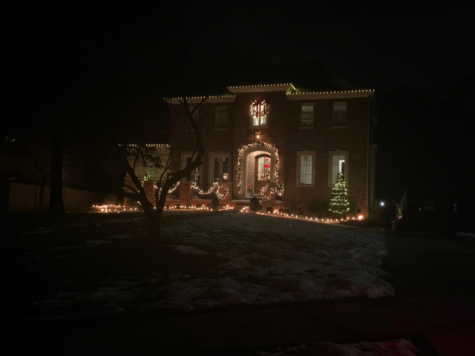 This house on Polo Drive includes beautiful wreaths, garland, a christmas tree decked out in warm white Christmas lights. You can also see their stunning Christmas tree from outside. The decor definitely brings a little holiday spirit to the street.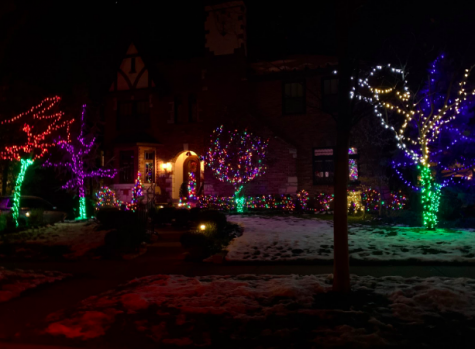 This home on Parkdale is very festive this holiday season. Their yard features many strands of multicolored lights. You definitely have to check out this magical, and colorful, yard display before the season ends.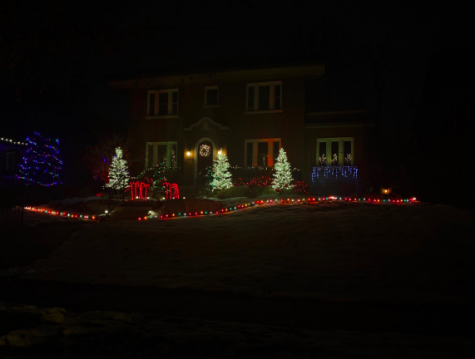 On Ridgemor, you can find this homes decorated with twinkling Christmas trees, candy canes, and rainbow lights lining the yard. The color brings light to the house and can be spotted from down the street.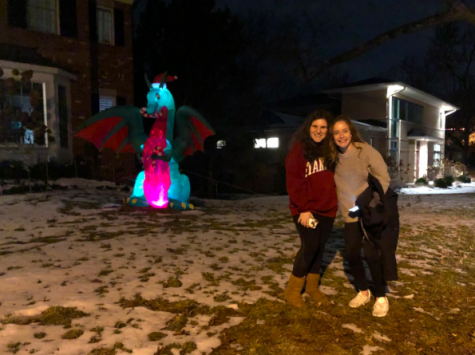 Seasons greetings from Moriah and Jenna! We hope you take time this season to drive around and look at the wonderful decorations that your neighbors put up for the holidays. You can find this awesome dragon with a candy cane on Kingsbury Blvd in Clayton. Happy Holidays!!