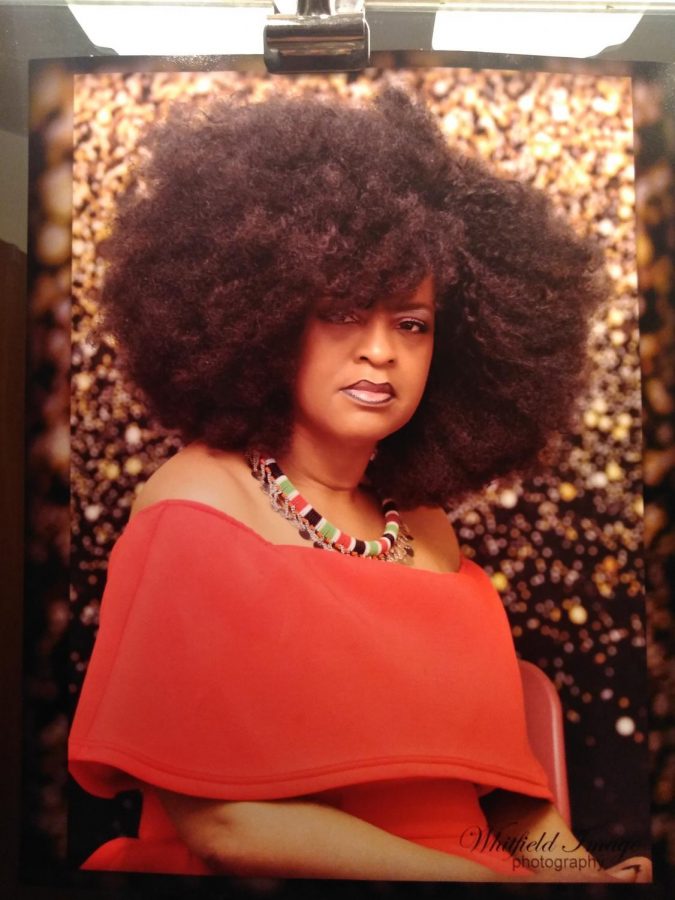 Roz McCoy
For 22 years, CHS receptionist Roz McCoy has protected the school from students trying to enter without their IDs. Her presence at the front desk has been an iconic feature of thousands of students' high school experiences. In many ways, McCoy has become the face of CHS.
Although she worked at CHS for more than two decades, McCoy spent her earlier years working at other school districts. Before coming to Clayton, McCoy worked at the Riverview Gardens, Rockwood and Ferguson Florissant school districts. McCoy decided to apply to work in the Clayton district because there were multiple openings which increased her chances of getting a job.
Working at CHS has provided McCoy with an opportunity to interact with a wide variety of people. McCoy particularly enjoyed working as a receptionist because it allowed her to have contact with parents, a connection which many other teaching positions do not get to form.
Two memories that stick out to McCoy of her time at CHS are of past senior pranks.
"One year, the whole senior class covered every inch of the stairs with Dixie cups full of water. There was no way you were getting down. And it was funny watching some people go down there because they didn't pay attention. And then the other senior class covered that same stairwell out through the commons, to the bathrooms, just yarn everywhere" said McCoy.
However, her time at CHS included challenges as well. Despite her best efforts, many students still refuse to carry their ID cards with them.
"I would say the biggest challenge is really getting the students to wear their IDs" McCoy said.
McCoy has big plans for her retirement. Once international travel is allowed again, McCoy plans to spend a month in Nigeria. After her trip, she will enroll in classes to finish her certification in deaf communications. As a minister, McCoy also spends time volunteering with the homeless community in St. Louis and would like to continue to do so during her retirement.
McCoy will leave a lasting legacy at CHS through her relationships with students, staff and parents. Anyone who has attended CHS in the past 22 years knows McCoy and the school will not be the same without her. Although she will be leaving, McCoy will continue her legacy of helping the community through her volunteer work.
"I've really enjoyed being at Clayton. CHS is the only school that I've been at since I've been in the school district. And I really will miss everyone. Students, staff, parents. I'm gonna miss that [community]" said McCoy.