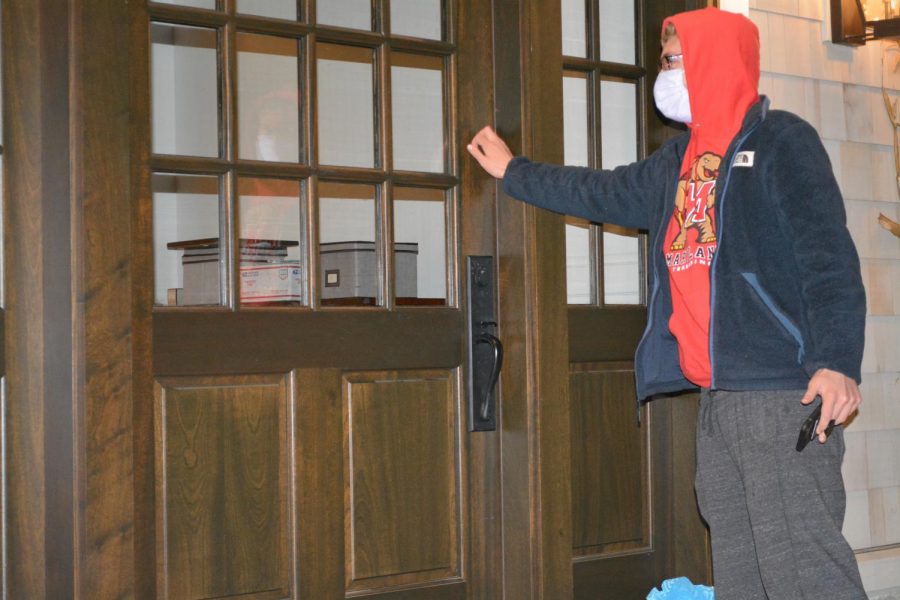 Haley Lewis
A growing group of local restaurateurs are trying to save the St. Louis food scene. Last year, Food & Wine Magazine lauded St. Louis as the fifth best city for food in the U.S. in 2019. Yet according to Today.com, nearly 1 in 6 restaurants in the United States have closed permanently due to the pandemic. The current climate puts our citywide reputation as a wonderful place to dine in grave jeopardy. The National Restaurant Association shows that 10 percent of the Missouri workforce is employed in the restaurant industry. So, in late March, when restaurants were forced to close their dining rooms, major changes had to be made in order to save the livelihoods of millions.
One of those innovative changes was subdivision delivery. It is a relatively simple concept. A single restaurant partners with a neighborhood for a large group order where the delivery fees are waived. A group of restaurants in the St. Louis area have even formed a rotation, where each restaurant takes a turn with the neighborhoods that sign up. The food is ordered on the same day of the week, to be delivered at the same time. These orders ideally total 10 to 25 families, making up a large portion of restaurant sales for that night, allowing the establishments to waive the delivery fees. Delivery is also very easy for restaurant staff, because all the food is going to the same area at the same time.
Yet, many people choose to order their delivery through outside providers such as GrubHub, Postmates, UberEats, Caviar and DoorDash. These services are convenient albeit slightly more expensive, but it is the restaurants that suffer when you order Postmates. Meegan Whitehead, Event Coordinator for Anthonino's on the Hill said, "[At the start of the pandemic,] we knew we were going to have to add a delivery service. It has been a learning curve because it's so expensive." Companies such as UberEats may charge restaurants a fee to be on their platform, in addition to the commission that restaurants must pay for each order that the company delivers for them. These commissions can exceed 30 percent, which is impossible to stomach in an industry where profit margins are extremely thin. Customers cost restaurants money when they order delivery through an outside provider.
However, in a pandemic when eating inside a restaurant could endanger your life, takeout and delivery are the only options for many families. Cory Smallwood, is a Clayton School District parent and mother of three who has purchased subdivision delivery. Smallwood said, "We have not dined inside a restaurant in St. Louis since March….we have only eaten outside. We also have only gone out as a whole family maybe three times and only for a special occasion. Our youngest child is 3 and he does not like wearing a mask." In the full swing of the school year, many families do not have the time to drive to a restaurant for curbside pickup. So, they resort to the expensive option of delivery services.
Subdivision delivery is efficient and effective from both the restaurant and customer perspectives. Smallwood said, "I like the variety of restaurants, the convenience of door delivery and we love to support local restaurants." From the restaurant side, Whitehead said, "It's a really great way for your favorite local restaurants to bring you food. And you enjoy it in your own home. So that is as safe as it can possibly be."