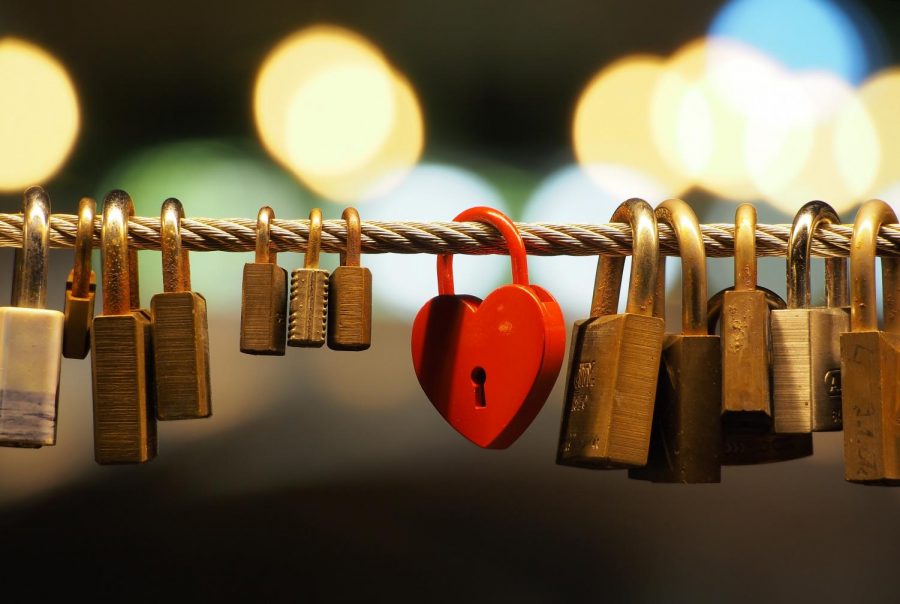 Petar Milošević
How better to escape from the reality of a global pandemic and political turmoil than through reality TV?
During months of being more or less stuck at home, my family has relied heavily on television. In our rapid consumption of popular shows, we stumbled across a specific genre: relationship reality TV. The high drama and absurd personalities hooked us in, and in a matter of months, we binge-watched our way through four shows, each with their own twist on marriage and relationships.
The first show we watched was Netflix's "Love is Blind." This show was conducted as an experiment to test whether or not love depends on physical appearance. Two groups of singles divided by gender get to know members of the other group, with one catch—they can't see each other. Singles speak to one another in furnished pods, separated by a wall. Through conversation alone, participants commit to who they want to marry. Only after they get engaged do they see each other face-to-face. An entirely new brand of chaos ensues after engagement, while couples go on their honeymoon, move in together, and eventually decide whether or not to say "I do" on wedding day.
"Love is Blind" is packed with drama. Not only do couples get engaged without ever seeing one another, but the entire process is constricted to 38 days. From fighting over the man behind pod #3 to honeymoon disasters, the show never gets boring. Even in the high-pressure, high-drama atmosphere, the show still has a steady couple fans can root for.
One critique of the show is that 38 days is a relatively short time span. While the accelerated pace makes for good television, it does not allow couples to adjust to being together. The show also ends with wedding day, so viewers do not get insight into post-wedding life. Nevertheless, "Love is Blind" is highly entertaining. The show pushes participants to overcome physical expectations such as height, build, and race. Couples and viewers are all left with their own answer to the question— Is love blind?
After quickly finishing the single season of "Love is Blind," my family did not want to wait a year for more marriage reality TV, so we turned to the 11-season Lifetime series, "Married at First Sight." This show is a modern version of arranged marriage, in which three "marriage experts" match up applicants. Each couple meets on wedding day. The show follows couples as they go on their honeymoon, move in together, and after eight weeks decide if they want to stay married.
"Married at First Sight" has a 20 day longer time period than "Love is Blind," so it is able to go more in depth in many areas. Earlier seasons have fewer couples, seasons one through seven featuring three couples, and the two most recent seasons featuring five. Naturally, more couples lead to more drama. The show's format and editing have become smoother as it has gone along, perfecting the end-of-episode hook to keep viewers watching.
"Married at First Sight" includes a variety of personalities, with some couples who are calm and charming, and others who are explosive and throw tables at one another. It becomes clear that some participants apply to the show for honest reasons while others simply want to be on TV. A unique element of the show are the marriage counselors, who attempt to help couples through problems. A criticism of the show is that marriages have only ever been arranged between women and men, never same-sex couples. This is not an accurate representation of couples in the real world. Though the show's success rate is not ideal, with only nine out of 34 couples still married, "Married at First Sight" is certainly entertaining.
Another arranged marriage show is Netflix's "Indian Matchmaking." This show follows matchmaker Sima Taparia as she finds matches for clients in both the US and India. Clients go on a series of arranged dates, some facing extreme familial pressure to get married, others aiming to find love. There is little follow up with couples after a successful match has been made. Still, the show features distinct personalities. It offers a look at the custom of arranged marriage today, and cultural differences between the US and India.
The show has been very controversial. Some criticize that it portrays Indian culture as shallow, as social status and physical attributes largely influence Taparia's matchmaking. Another criticism is that the show misses the full story of arranged marriage, glossing over some of its darker aspects. Still, "Indian Matchmaking" gives insight into different lives and cultures, adding new elements to typical dating reality TV.
The final show I watched was "Love on the Spectrum," which documents the experience of seven young adults on the autism spectrum as they begin their search for love. While most relationship TV is dramatic and filled with scandals, this show focuses on the individual growth of each participant during their dating experience. The end goal of the show is not marriage or for a match made on the show to last, but for the participants to become more comfortable with dating.
"Love on the Spectrum" addresses stereotypes and misconceptions about people with autism. One example of this is the show's poster, which features the participants posed in elegant clothing. Along with the participants who are at the start of their dating journey, the show also includes the love stories of people on the spectrum who have been together for years. "Love on the Spectrum" is wholesome and heartfelt, and viewers can walk away having gained a new perspective.
Despite reality television's reputation as staged, sub-par programming, cheering for the perfect couple and laughing at absurd arguments can bring family and friends together. Whether you watch for the addictive drama of strangers getting married, or for the satisfaction of a successful love story, relationship reality TV allows us a break from the havoc of our own world.