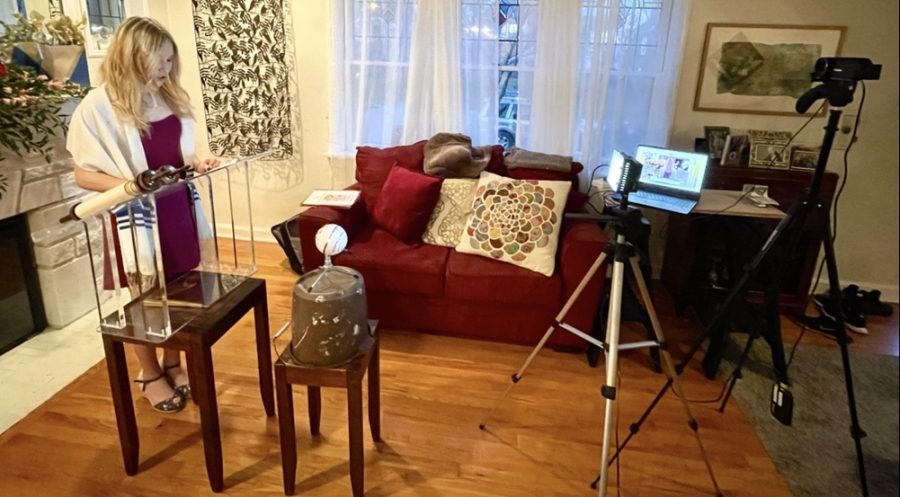 Chloe Creighton
After years of becoming familiar with the teachings of the Torah, learning how to read Hebrew and memorize the tunes of ancient prayers, Jewish 13-year-olds are finally ready for their Bar or Bat Mitzvah.
Many expect this coming-of-age ceremony to be an important marker in their life. They envision themselves carrying the hand-inked Torah through the congregation, chanting the ancient words and delivering their speech as they lead a ceremony full of song, dance and prayer, surrounded by candlelight and spices. Imagine their surprise when they find their holy ceremony will be formatted as a zoom call with rabbis.
The COVID-19 pandemic has halted religious services across the country. Many churches, synagogues, and mosques have shut down to enforce social distancing and keep the disease from spreading. Despite this, services have continued virtually. Members can still connect with their religious community, and special ceremonies can still take place.
In a message to Central Reform Congregation's Confirmation class, Rabbi Susan Talvi said, "At no time in our lives have we felt the connectedness of creation in the form of public health. As much as we would like to believe that we are in charge, we know that we are interdependent and that we need to find ways to help others through this pandemic."
Some of the most significant ceremonies no longer able to take place in synagogues are Bar and Bat Mitzvahs. Bar Mitzvah translates to "son of the commandments." This ceremony marks a boy entering adulthood.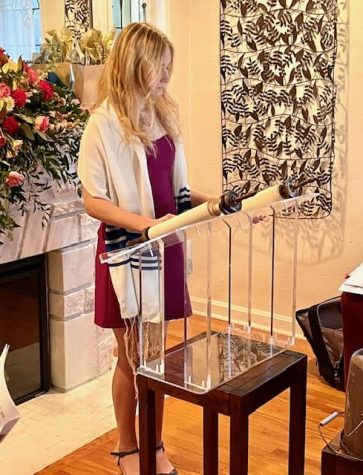 While the first Bar Mitzvahs took place hundreds of years ago, the same coming-of-age ceremony has only been offered to Jewish girls in recent decades, with the rise of the Reform movement. Bat Mitzvah translates to "daughter of the commandments." B'nai Mitzvah is plural.
During the ceremony, a Jewish young adult leads a service in the presence of friends and family. They chant their Torah portion in Hebrew and give a speech about the portion's significance, entering the realm of adulthood.
In the midst of a pandemic, the centuries old coming-of-age ceremony is now being fused with modern technology. Instead of standing on the Bimah in front of a congregation, teenagers having their Bar and Bat Mitzvahs virtually will host a live video call in which they chant prayers, read their Torah portion, and give their speech. One rabbi or more will join the call to guide the service.
Most virtual services feature musicians to sing prayers and play music. Some synagogues even provide a real Torah for the day of the service, though for liability reasons, these are generally smaller and more transportable.
Still, knowing friends and family are watching on distant screens is not the same as being in front of them at a synagogue. Many middle schoolers preparing for virtual Bar and Bat Mitzvahs are disappointed that they are missing out on an in-person ceremony and celebration. The stress of the pandemic makes preparation more difficult. Young teenagers may fear their video will cut out in the middle of the service, their pet will crash in on their ceremony, or they will forget their prayers and have no congregation to support them.
Even among these challenges, some Jewish middle schoolers have taken time to reflect and more fully prepare for their coming of age ceremonies.
"I'm excited for my Bat Mitzvah because I feel more prepared to lead it," said Aimee Creighton, an eighth grader at Wydown middle school.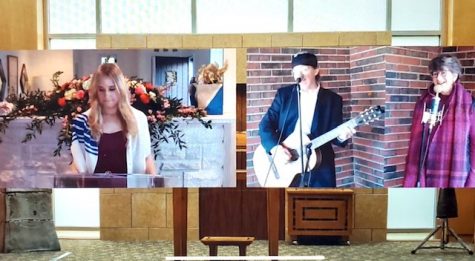 Though middle schoolers planning to have virtual Bar and Bat Mitzvahs face many restrictions and challenges, one thing is for certain: They will never forget their ceremony. Most Jews have Bar and Bat Mitzvahs, but only a select few will have had their coming-of-age ceremony during a pandemic. Their experience will be unique. The obstacles they overcome will be proof of their maturity, perhaps giving them a new perspective on entering adulthood. Through virtual Bar and Bat Mitzvahs, new Jewish adults will have the opportunity to bring light to a dark time.