Books to Read in 2021
Don't know what to read? Take a look and see if anything looks good.
This year many people have been going through the struggle of boredom. Reading a book always fixes that problem. For me reading a book makes the time go away and keeps you entertained. You may say you don't like reading but have you tried out every single type genre because I bet there would be a book that one would like. Or you may love to read but haven't had the motivation or don't know what to start with. This article will help you decide what to read and help motivate you a lot. I am going to suggest I either read it or I know people who read it (or both) and they all had great things to say about it.
The Hate You Give- Starr Carter switches from a poor to rich neighborhood and school. Her life turns even more upside down when her friend is shot unfairly by a police officer. There are lots of protests and conflict about what happened that night and Starr is the only person who can answer that. Starr has to make a decision that could change everything. This book has gotten so many good reviews and everyone loves it. It is a very powerful book and is based on the Black Lives Matter protests. If you like this book there is one, and there is a movie too so I recommend doing those.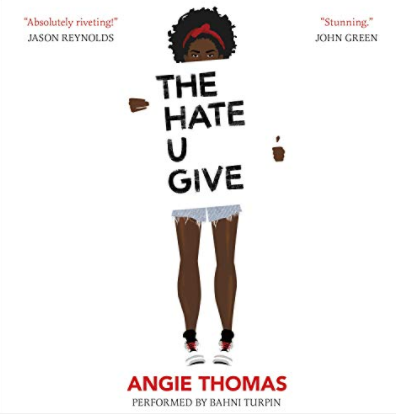 Truly Devious- This is a fairly new series so if you like the first book you can keep on reading it the last book in the series is coming out soon. Ellingham Academy is a very prestigious school for great thinkers, creativity, and out of the box thinkers. It was founded by Albert Ellingham who mysteriously got murdered. Stevie Bell is a mystery obsessed detective and the school has her come to the school to solve the case. Can she figure out who the murderer is before it is too late? I read this series and it's one of my favorites. There are so many plot twists you would never expect and it keeps you hooked. The main character also makes it very enjoyable to read. This is probably on a list of my favorite books so go read it.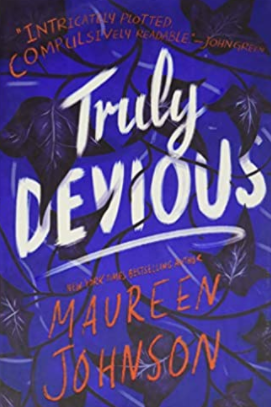 You Have a Match- by Emma lord- This book came out very recently and has great reviews. It grabs your attention and you don't want to set it down. The book is about a secret sister who threatens Abby's plan to win over her crush at a summer camp in the new novel from the author of Tweet Cute. It involves awkward pasts, DNA tests, and Instagram influencers.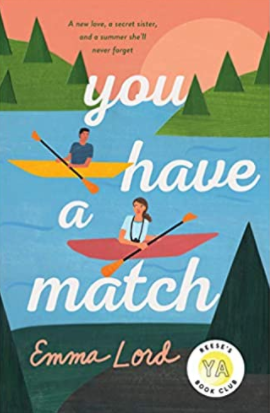 Clap When You Land- This book won a lot of great reviews and everyone who reads it loves it. Camino and Yahaira Rios didn't even know they were sisters until their father died in a plane crash. Now they're learning more than they want to know about the ties (and knots) that bind families together.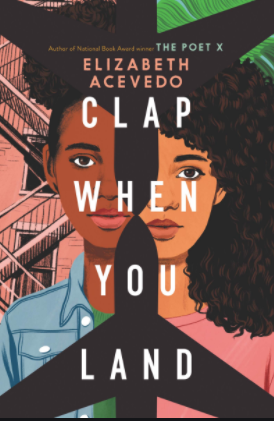 One Of Us Is Lying- It has everything you need in a mystery novel. There are suspense and a hooking plot that captivates you up until the very last page. This book follows teens who are suspected of a murder that happened at their school and they are all now being watched closely by the whole world. Who did it?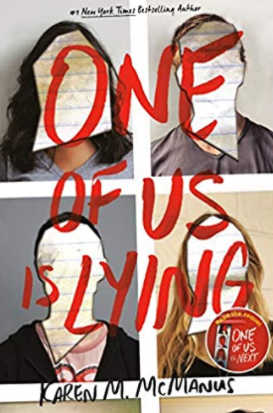 The Inheritance Games- A Cinderella story with deadly stakes and thrilling twists, perfect for fans of One of Us is Lying and Knives Out. Avery Grambs has a plan for a better future: survive high school, win a scholarship, and get out. But her fortunes change in an instant when billionaire Tobias Hawthorne dies and leaves Avery virtually his entire fortune. The catch? Avery has no idea why–or even who Tobias Hawthorne is. To receive her inheritance, Avery must move into a sprawling, secret passage-filled Hawthorne House, where every room bears the old man's touch–and his love of puzzles, riddles, and codes. And to add on top of that his four brilliant grandsons live in the house trying to take her down. Can she survive?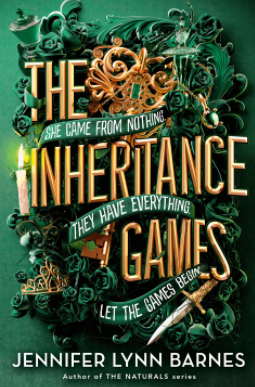 Majesty- American Royal- As America adjusts to the idea of a queen on the throne, Beatrice grapples with everything she lost when she gained the ultimate crown. Samantha is busy living up to her "party princess" persona. Nina is trying to avoid the palace–and Prince Jefferson–at all costs. And a dangerous secret threatens to undo all of Daphne's carefully laid "marry Prince Jefferson" plans. This book was so good. It was very different and it had lots of plot twists. I definitely recommend reading this.