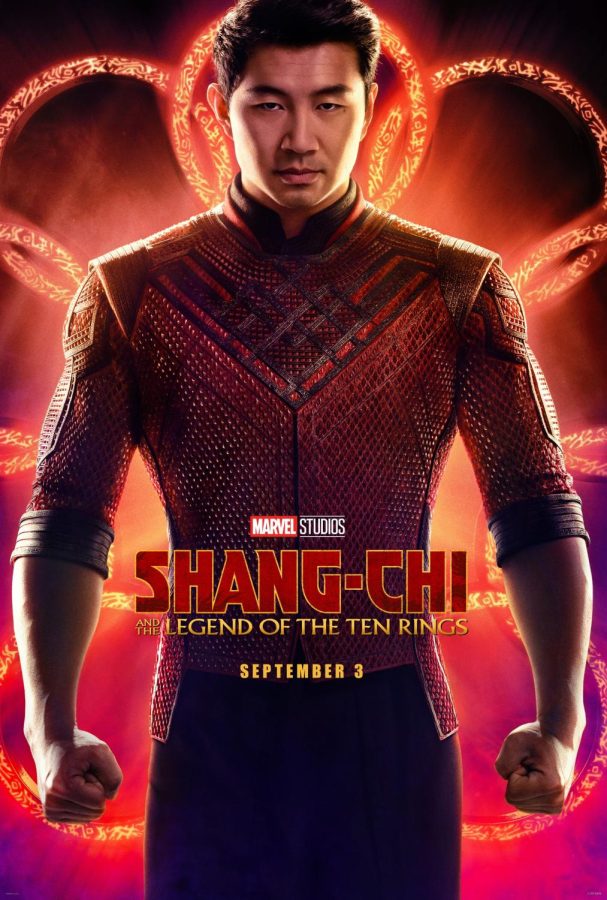 Marvel Studios
The absolute joy of seeing someone on the silver screen that you knew before they got famous is incomprehensible. It's like running into your bestie while at Costco, like seeing a schoolmate in a commercial. In short, to know that I've seen this man, Simu Liu, this Marvel superhero, wearing low-quality Naruto cosplay, is a complete trip.
Directed by Destin Daniel Cretton, "Shang-Chi and the Ten Rings" follows Shang-Chi (Simu Liu) trying to escape his father and his Ten Rings Organization. However, as his father pursues him, he is forced to confront his dark past, with the help of Katy, his friend (Awkwafina), and a couple of old ties.
Shang-Chi was the first movie I watched in theatres since a year and a half, and it did not disappoint. Reclining on some plushy AMC seats, my mom, the packed theatre, and I laughed and sat in suspense throughout the movie. It's fun, funny, and most importantly, finally Asian representation in superhero movies.
In terms of Marvel movies, Shang-Chi is closest to Thor: Ragnarok with its lightheartedness and easy-to-follow plot even for a non-Marvel fan. Getting dark would've been extremely easy considering the action and Shang-Chi's past, but before things get too heavy, another joke is cracked. One of the best parts of the movie was the banter between Shang-Chi and Katy. Katy, instead of becoming a mere romance side plot, is fleshed out in a way that is satisfying and relatable: a deep friendship that doesn't waver for an ounce of romance. Her banter with Shang-Chi is as realistic as a friendship can get: Katy is a bit of a bad influence, but is willing to go to the ends of the earth for her companion despite being previously unaware of his past. While also plunging into the new world of Shang-Chi's, she battles her own reluctance to commit to a path in life. Her turmoil and hesitation is reminiscent of many who aren't sure of how to shape their future, and in Awkwafina's own words, it's "a conundrum that a lot of Asian Americans find themselves going through".
While Awkwafina delivers punchlines flawlessly, Simu Liu delivers punches flawlessly. The fight scenes in Shang-Chi were well choreographed and left me on the edge of my seat. The use of props and effects make for deliciously chaotic brawls. In one particular action scene, the neon lights of a billboard behind Shang-Chi and the enemy make a beautiful and stunning battle.
From these striking metropolis shots to lush countryside views, the movie is overall visually impressive and colorful. Accompanying these views is a banger soundtrack featuring artists like Jhené Aiko, Swae Lee, NIKI, Rich Brian, produced by 88RISING and Sean Miyashiro. I'm guilty of listening to some of the songs on repeat, including the absolute bop "Fire in the Sky" by Anderson .Paak.
In the lyrics of Will Jay, a half Chinese-German artist, he sings "It's hard to see yourself in Superman when he looks nothing like you." When I was younger, my go-to channels were always Ryan Higa and Wong Fu– the latter of which starred Simu Liu once in a while (the explanation as to how I came across the particular cosplay). Stories that I could relate to and see myself in weren't always prevalent: only in recent years have an influx of Asian stories and culture been spread, from BTS to Crazy Rich Asians. Before, only small creator videos about the Asian experience were being shared and seen by the population. Superheroes, a core tenet of the American culture with their red-white-and-blue personality and tendency to lean towards yellow peril, seemed like an insurmountable peak for representation.
I was blown away by Shang-Chi and the Legend of the Ten Rings. An Asian superhero movie that brings action, humor and aesthetics to the table? It took a while to have a superhero beyond the stereotypical cis white male, and it'll be a long journey still. But for now, a guy who was a stock photo model, stunt performer, and wearer of Spirit-Halloween-esque Naruto cosplay, can't help but bring a smile to my face.