"30" Review
The long awaited album is finally here.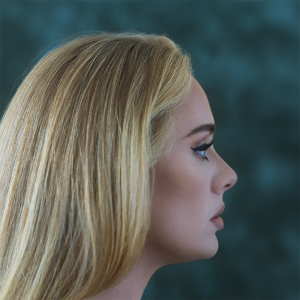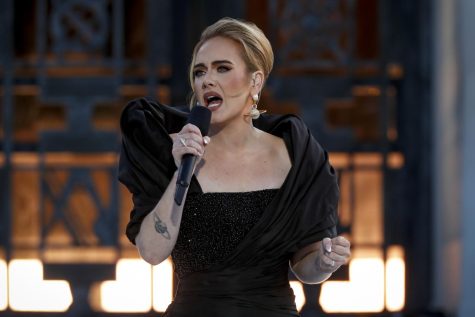 Adele. She's an icon. Every time she drops music, it shapes and changes the world. Yet she hasn't in six years. The seniors were in 6th grade the last time Adele released an album, it's been a long time. 
Everyone knows the Adele classics such as "Hello" and "Rolling in the deep." Her albums "21" and "25" are quite literaly some of the most successful albums of all time. But where has she been recently?
Adele has been on hiatus for around 5 years now, not releasing music or performing or anything.
Was she ever going to do something?
For years now there have been rumors of her new album coming, its delays, etc. Everyone was truly curious. She finally announced that "30" would be out on November 19 of this year. Her new song, and the first single, "Easy on me" was dropped this October as the lead single. But how does this album hold up against her others?
Is it as good, better or worse than previous?
"
Will it end up being as iconic as "25" and "21"?"
"30" is Adele's best album. It is a true masterpiece. The complexity of it made it so unique and beautiful. It has something for everyone. From upbeat jams like "Oh my god" to heart wrecking ballads like "To be loved". It's a 10/10.
Adele puts her whole soul into everything she writes. In my opinion, she is one of the greatest vocalists of the generation. This is a reason that she is generally liked. There aren't situations of hating Adele because she is one of the most unproblematic people ever.  Another reason to love her is she tells a story better than anyone.  She is the definition of a true artist to me, especially since the definition of that is being shifted recently due to platforms such as TikTok, and online media.
"30" was a journey, just as all her albums are. 
The album starts off with "Strangers by nature" and the first lyric which is "Ill be taking flowers to the cemetery of my heart". The symbols are powerful in this first statement, about heartbreak and forgiveness. and it sets the tone for the rest of the album.
A personal favorite of mine immediately was "All night parking". Its not what you would normally expect from an Adele song but it's quite possibly perfect. The jazz filled  beat mixed with her harmonies, is an interlude but it makes an addicting beautiful song. 
The main theme of this album is divorce, and heartbreak. Adele filed for a divorce in 2019, during the time she was 30 which inspired her to write this album, and is a recurring theme throughout.
"My little love" is another stand out track.  Adele singing to her young son about the experiences she's been going through, and it  even included excerpts of her talking to her son. It's very special and is a truly one of a kind experience to listen to, and it might even make you tear up. Songs like "Hold on" and "To be loved" show off her incredible, insane vocals and they make you feel like you're in a different world, a completely insane universe. Its breathtaking.
In conclusion, 30 is an incredible album. Full of breathtaking ballads and upbeat bops, with your signature Adele but with a twist. With incredible storytelling and roller coaster journey, "30" is her best album and it's incredible.
Your donation will support the student journalists of Clayton High School. Your contribution will allow us to purchase equipment and cover our annual website hosting costs.