Christine Win
Christine Win, a newly elected Clayton School District Board Member, has a passion for mental health education and advocacy.
"When I was an undergrad at WashU, there was still a lot of stigma around mental health," Win said. "I went through my own depression and didn't feel like I had access to the types of resources I needed. There just wasn't as much of an awareness of how prevalent mental illnesses are like there is today."
Win explained how once she finally told her friends she was depressed and about what she was going through, they only understood to a certain extent. They had heard of what depression was, but there was not a complete understanding of what it fully entailed. Win said, "Mental illnesses were at their infancy of sort of becoming more of an awareness among the community."
The Clayton High School academic environment creates high levels of stress and anxiety for its students and faculty due to the communities' expectations to constantly excel. Win believes in placing an equal importance on maintaining positive mental health and striving to be the best academically.
"I want to provide students today with resources I did not have back then," Win said. "Health education is my big interest because my passion is prevention. Preventing illness rather than treating the illness."
After her tenure at Washington University, Win went on to earn a MA in Public Health and a MA in Social Work at Saint Louis University. "I want to be part of the change," Win said.
She has been involved with the Clayton District in many different ways since her kids entered the school system.
"I've had such a good experience being part of the district and believe in the goal for students to not only have great academics and work ethic, but also have access to the most passionate knowledgeable teaching staff possible," Win said.
"I think we wouldn't be able to do any of the amazing things in [the Clayton District's] strategic plan without the incredible teachers that we hire in this district," she said. "They are our core, they are our foundation."
In the past years, teachers have started to focus much more on the emotional education of a child.
The Clayton School District has gravitated to an approach of educating the "whole child." This method emphasizes providing social and emotional learning alongside the traditional principles of education.
Win said, "That really resonated because of my background in health and wellness. Now that we have so much more of a focus on social and emotional learning, and with the place I'm at now in my life, I think this is the perfect time to become a Board Member and help out with my background."
Win made it a point that she doesn't come to the Board with an agenda of any kind. She said, "I don't have X, Y, or Z to get done, but I do have an idea of the effective member I want to be."
A major step to accomplishing her vision is maintaining relationships with teachers, students, and the community.
"Proactively listening to community members, listening to students, listening to board members, are what will make me a really good communicator," she said. "Being a listener the majority of the time, and only talking when I need to."
Throughout the interview Win's facial expressions exhibited her ability to listen closely to details. Her intermittent nods and cheerful eyes will make every speaker feel heard.
With her strive to make the Clayton schooling environment more accommodating to all students and qualities as a leader, Win will easily be able to make her mark on the Clayton community.
"I'm a team player," she said, "and I hope that as a board we continue to impact the community by not only providing academic resources, but emotional resources as well."
View Comments(1)
Your donation will support the student journalists of Clayton High School. Your contribution will allow us to purchase equipment and cover our annual website hosting costs.
About the Contributors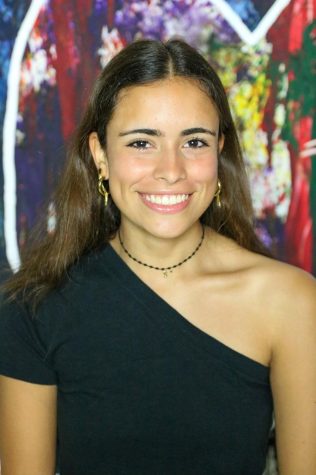 Sofia Mutis, Page Editor
Sofia is currently a junior at CHS and it's her third year on the Globe. She is currently a page editor. Sofia is excited about learning new techniques to become a better storyteller...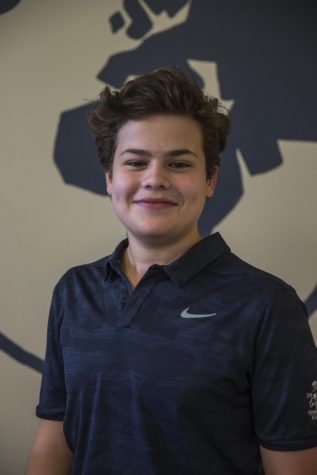 Michael Melinger, Chief Multimedia Editor
Michael Melinger is a Senior at Clayton High School.  This is his fourth year on the Globe.  He currently serves as the Chief Multimedia Editor for the Globe.  This is his third...