InDepth: Crime in St. Louis
St. Louis, for the past five years, has continually sustained its place among the top five most dangerous cities in the U.S. as according to the CQ Press. But what exactly do those numbers mean?
"Nobody really knows how they did it," Philippa Barrett, Chief Misdemeanor Officer at the office of the St. Louis Circuit Attorney. "[The rankings] don't bring in a lot of factors."
The rankings are based solely upon the reported number of eight crime categories–murder, rape, robbery, aggravated assault, burglary, and motor vehicle theft—per 100,000 residents.
In reality, said Barrett, there are a slew of other factors that should be taken into account: socio-economic and educational factors, as well as a city's resources, and the inclination to report.
The latter of the four has the potential to be particularly inconsistent. There will always be an unknown amount of crime committed in cities that will go unreported. The total number of crimes committed in any city, then, can never be truly known.
"You want to look at the people involved," Barrett said. "Whether someone is inclined to report it—what they report, when they report it, the types of crimes that they're going to report, and whether gangs are present—that'll probably inflate your number of gun and drug crimes."
As might be expected, gangs are a large factor in a city's crime rate.
"A lot of [car break-ins] are gangs, Clayton Police Chief Tom Byrne said. "They'll steal a car and use that car to go around and steal a bunch of other cars.
Domestic crime, Barrett said, is another crime type that is even less consistent in terms of reports, depending on victims' relationships with those who assault, victimize, or generally harm them. Such events might go unreported, if, say, a victim does not wish to prosecute their relatives. In sum, the numbers cannot possibly be completely accurate, especially since the numbers of these crimes that are reported versus the actual number committed may be wildly inconsistent As an example, the City of St. Louis' statistics show that there are, overall, more reported crimes in the southern area of the city. However, this says nothing about actual rates of crime.
"Say you have a professional living in a nice little bungalow near the Southwest Garden [Neighborhood]," Barrett said. "They're more inclined to report, so that that bumps up your rate of crime, too."
Most important, however, is that the rankings assume that cities are homologous across their areas. Not so.
"We have to look at whether people have the ability to find resources to support themselves, and if they're living in really deep poverty," Barrett said. "All those things St. Louis does struggle with in some areas. What I think you've got to be careful of though, is that not every area in the city looks like that."
St. Louis is comprised of many diverse neighborhoods, all of which have differing rates of crime and prosperity.
"You get some statistics from parts of the north city that are really suffering, and you get some statistics from south parts of the city that are doing okay," Barrett said. "They really don't reflect each other."
That said, the same easily goes for the surrounding counties of St. Louis, which were not included in the ranking process. This somewhat skews the way the data is perceived: to the public, it is not immediately clear what is and isn't included in the CQ Press rankings.
In this case, it is an understandable assumption that the rankings reflect the counties' crime activity as well; in reality, the counties' crime rates stand separate from those of the city. Clayton, for instance, though technically a part of the St. Louis County umbrella, is thus clearly not included in the rankings put out by the CQ Press.
To get an accurate picture of any area, both metropolitan and city statistics should be taken into account. However, this is near impossible, as noted from the press release sent by the St. Louis City Police Department in response to the CQ Press rankings released that same day, which stated that "one of the many major problems with these rankings is the fact that in spite of the FBI's request, cities don't all report crime in the same way."
An issue explaining St. Louis' skewed data is that most cities include their metropolitan area within the official city boundaries, whereas St. Louis only includes the downtown core area, effectively excluding most of its metropolitan area and population from the official statistics. Examined independently, these counties' crime rates can tell a different story than the one that the CQ press rankings represent. Clayton is a prime example.
Clayton's crime rates have been consistently low for the past few years. And, the main crimes committed are property crimes, primarily larceny and motor vehicle theft.
"I will tell you that the biggest crime right now throughout the metropolitan area is car break-ins," Byrne said. "Because they're quick, they break the window out or kick in the door, steal whatever's in the car, and go."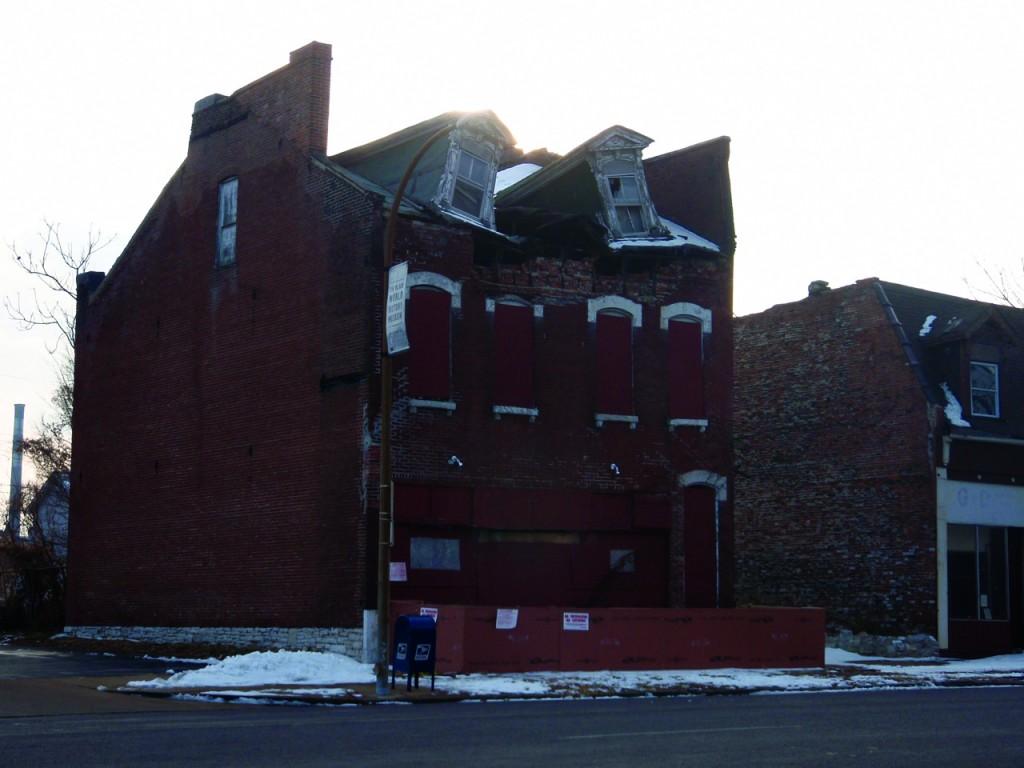 Clayton's square mileage is considerably smaller than that of the city of St. Louis. Clayton has an area of 2.5 square miles, while the city has one of 62 square miles. This results in a smaller area for police to cover in Clayton, as well as a smaller population. Although Clayton has a nighttime population of about 15,000, that more than triples in the daytime, coming to approximately 50,000. Logically, most of Clayton's crime occurs during the more populated hours, and in addition, is perpetrated by non-residents.
"Most people who commit crime in Clayton don't come from Clayton," Byrne said.
In addition, the ratio of police officers to residents is unusually high. The Clayton Police Department boasts 52 officers for the 15,000 residents, and has for a long time.
"I've been here for 38 years," Byrne said. "Over the time I've been here, we've always had over 50 officers."
Overall, this amounts to tighter crime coverage within the city's already small boundaries and small population.
"There are a couple ways they size police departments," Byrne said. "One is area, and the other is population. Clayton is way off the charts in both those areas. For our square mileage, 52 is really high. For our nighttime population, 52 is really high. So we have really good coverage."
But even then, most of both St. Louis City's and Clayton's crime turns out to be property crime, some of which are not accounted for in the CQ rankings, which exclude all misdemeanors.
"One of the problems is that we don't pursue on property crime," Byrne said. "So I can tell you that many times officers try to pull people over and they take off. But we don't go after them–we don't want to kill people because of a broken stereo."
In all, though, both agree that looking at the whole picture is the only way to go–otherwise, one is bound to look at the numbers from a skewed perspective.
"To say that the city is the "most dangerous" place to go—it's really not that dangerous if you're in one of those nicer neighborhoods," Barrett said. "You're not going to be stupid and leave your bike on the front lawn overnight, but then again, you wouldn't do that in Clayton, either."
In addition, revitalization attempts have been, and continue to be, a major part of the city's focus. A prime example is that of the Old North area, the once-famed 14th Street, where the Crown Candy Kitchen stamds as the last remaining link to the area's past bustling vigor. The area, thanks to the Old North St. Louis Restoration Group is regaining some of its former glory–little by little.
Although it may be impossible to completely restore the inner city, ailing pockets are getting back on their feet, through housing projects and rebuilding, a tactic Barrett says is also used to counter crime in derelict areas, which can quickly become crime hubs.
"We react strongly to a trend," Barrett said, "and by upsetting the balance." Rebuilding and revitalizing effectively does so, placing new activity in stagnating areas.
"I came when none of the buildings were finished or the streets were completed," Ebony Wilson, an employee of the new boutique Therapy, one of new shops in the revitalized 14th Street. "People were excited about the area and shops going up. This part of the neighborhood is very family-oriented."
Though crime is far from being eliminated in St. Louis and its counties, it is clear that they cannot be looked at in a two-dimensional manner. The factors that lend a true image to a city's, or county's, or any area's state of crime are clearly too diverse and numerous to compress into a simple statistic.
"The only thing to say about the numbers," Barrett said, "is that they're just the numbers."
By Jackie Leong and Laura Bleeke
Leave a Comment