Nate Phelps @ CHS Liveblog
Nate Phelps, the estranged son of Westboro Baptist Church leader Fred Phelps, will be speaking to CHS students and the public in the CHS auditorium starting at 7:00 PM tonight.
Phelps left the WBC, an extremist fundamentalist Kansas church that has received publicity in the last decade for their protests of soldiers' funerals and inflammatory signs, at midnight on his eighteenth birthday after enduring years of abuse from his family.
He created a new life for himself in California and later Canada. Recently, he has reinvented himself as an open agnostic and LGBT rights advocate. He speaks to groups nationwide about organized religion and the dangers of child abuse.
Currently, Phelps is working on a book to speak out about his difficult upbringing and is the subject of an upcoming documentary
Check back throughout the night for live updates and up-to-the-minute coverage!
7:57 PM: Nate Phelps ends his speech and the Q&A session begins.
7:53 PM: Nate Phelps speaks about the importance of sending positive messages to children.
7:40 PM: Nate Phelps decided to wait until he was eighteen to run away from his childhood home because his older sister was caught during an attempted escape at the age of seventeen and he witnessed her suffering in the months leading up to her eighteenth birthday.
7:30 PM: Nate Phelps talks about his father's health obsession. Â He remembers that this obsession extended to having all of his children, one as young as seven, run a marathon with him.
7:26 PM: Nate Phelps recalls selling candy in bars and taverns as a child to earn money for his family.
7:22 PM: Nate Phelps felt isolated from the world as a child and recalls having to leave the classroom for any Christmas-related activities as a child.
7:17 PM: Nate Phelps recalls first noticing the problematic nature of his parents' church at the age of eight, when he had a nervous breakdown while considering the concept of eternal damnation.
7:15 PM: Nate Phelps has begun speaking.
6:53 PM: If you're planning on attending this event, get to the CHS auditorium as soon as possible. Â This place is filling up quickly.
6:36 PM: A Fox News truck is parked outside the school to cover the event.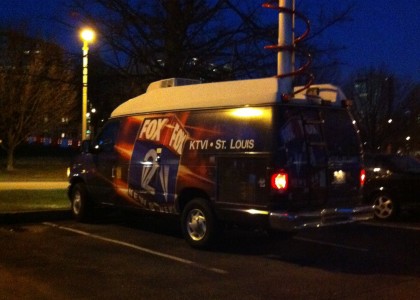 5:50 PM: Westboro Baptist Church members have not arrived, but cones have been set up in case any protesting occurs.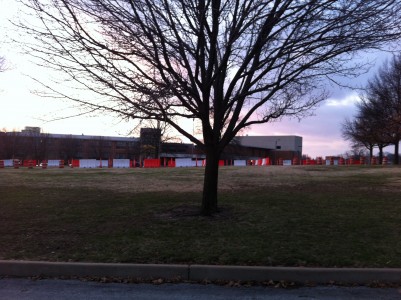 5:15 PM: The Equality Club meets with Phelps for dinner and discussion before the talk.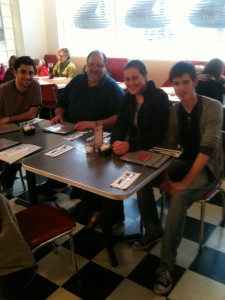 View Comments (1)