Support Us!
While maintaining a solid online presence through the website, our publication is defined by our outstanding print newsmagazine. Each school year, we produce a new magazine volume, which includes six issues. Our publication is printed on high-quality glossy paper and features colorful, creative, and award-winning page designs for stories nationally recognized for writing and journalistic approach.
Subscribing to the Globe's print magazine is not only an exciting way to learn about the Clayton and St. Louis community way from a close-up perspective but is also the best way to recognize the hours of work the editorial staff has dedicated to bring together each print issue. As an entirely student-run publication, the Globe is responsible for raising all necessary funds independent of the School District of Clayton. Ordering a print subscription supports the Globe financially, and any money you provide can be directed towards reducing the fundraising requirement of a staff member you know.
If you want to receive our print magazine subscription for the school year, the cost is $40. You may also consider sponsoring the publication or purchasing an advertisement.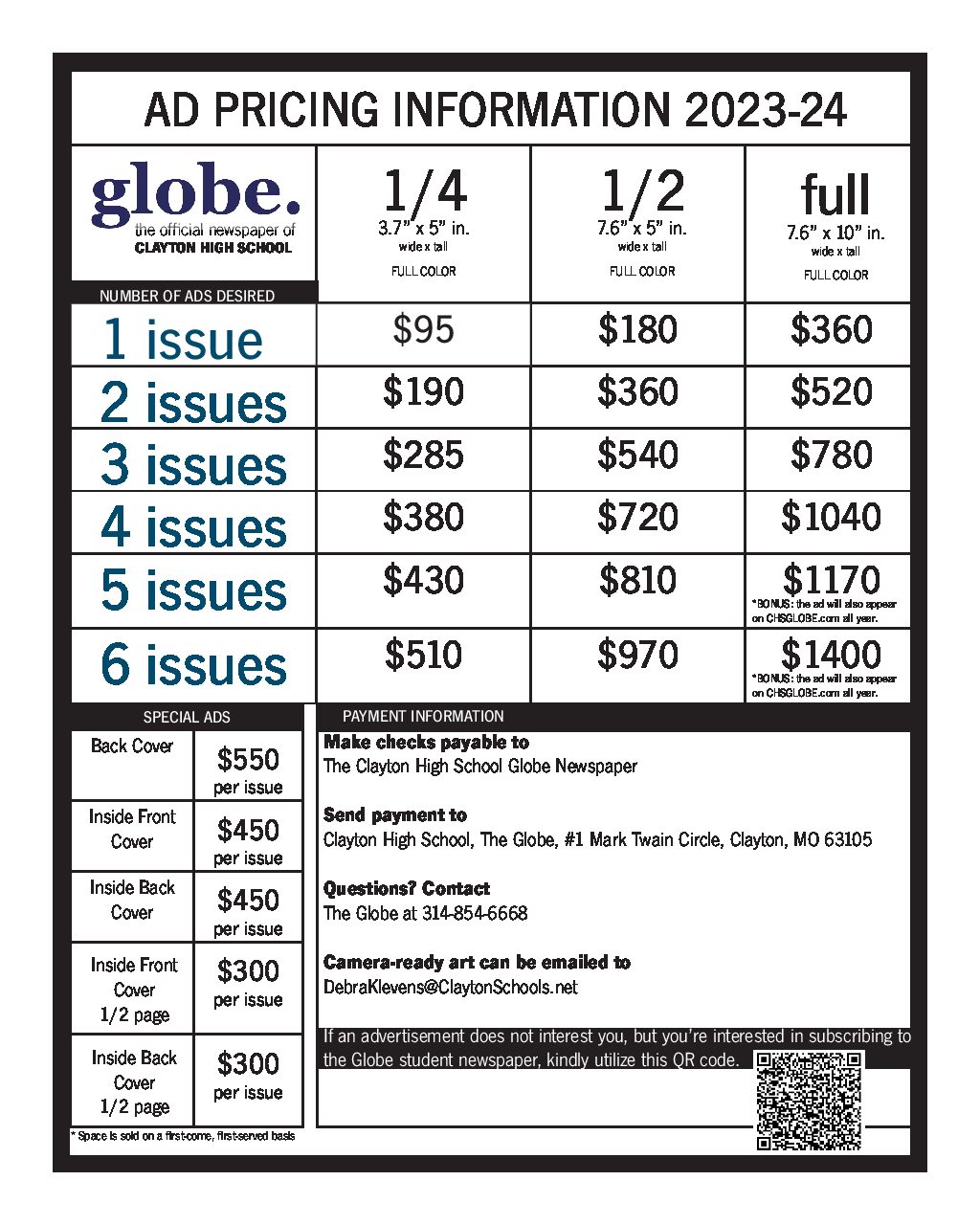 If you have further questions, contact [email protected]. 
The Globe and its members work hard yearly to raise enough to produce six issues. Every little bit helps to maintain our magazine!