The Places You'll Go
With graduation around the corner, one cannot help but wonder: What comes next?After four years at CHS, the seniors will soon be walking across the stage to accept their diplomas, forever changed as individuals. Like alumni before them, their education and experiences at the CHS have and will continue to shape their character and actions for the rest of their life.With an incredible array of opportunities at CHS, it's nearly impossible to guess the places they'll go in life. By talking to alumni from the past 60 years about what they learned from CHS and how that impacted their life, one can only begin to comprehend the vast opportunities that lay ahead in the future for the Class of 2012.
HARRIET SPILKER
CLASS OF 1954

Harriet Spilker has been involved with the School District of Clayton nearly her entire life since her first days as a small kindergartener at Glenridge Elementary School in the 1940s.At the time, Glenridge actually enrolled students from kindergarten to eighth grade, Wydown Middle School only enrolled ninth graders and CHS went up to twelfth grade.As a student, Spilker appreciated the District's balanced commitment to supporting and challenging students with high expectations.After her father passed away when she was nine, Spilker explained how her principal and teachers came to her support and helped her overcome this tragic event.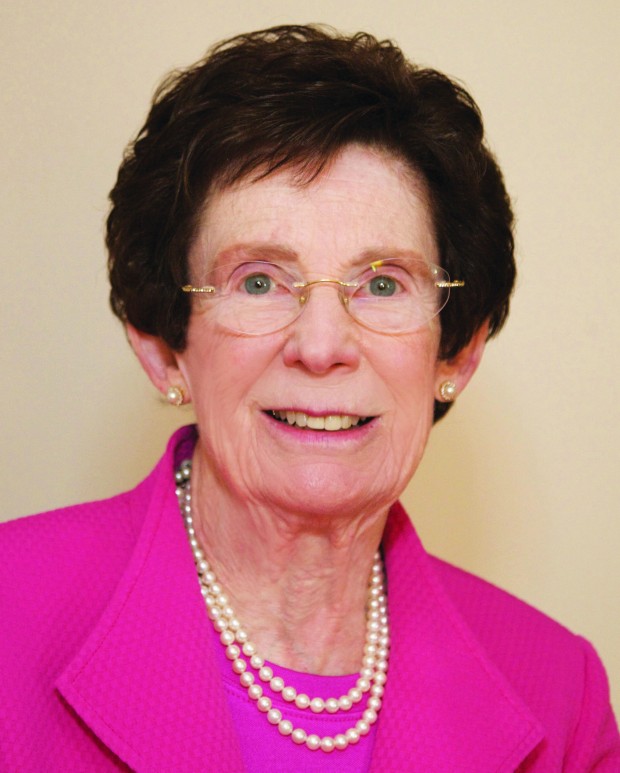 At CHS, Spilker always enjoyed all the various clubs and extracurricular activities the school offered to students.
"I participated in many activities, clubs, and sports," Spilker said. "These activities enabled me to meet a lot of different people, and to see what I enjoyed doing and what I was good at."
In addition, Spilker admired how teachers and administrators at CHS were not afraid not tackle the "hot topic of the day."
Spilker recalled how in 1953, Jackie Robinson visited the high school to talk about segregation in St. Louis.
"We had the opportunity to meet Jackie Robinson," Spilker said.  "He was quite a gentleman. He came out to Clayton High and I moderated the panel in which he spoke about a half an hour to the students. He told why he came out. We were an all white school at that time. He said, 'I want the people to know how black people feel.'"
Spilker was thrilled by this unique experience, inspired by the amazing potential of education and communication that were so valued in the School District.
Later in life, Spilker was captivated to return to the District. Â She taught for 25 years throughout Clayton at all three of the elementary schools.
Now, at the age of 75, Spilker currently serves as a coordinator for the OASIS program, which provides literacy tutors to over 100 students in the District. Â She also chairs the Clayton Connection Committee that brings together Clayton students with other members of the community.
Spilker is thankful to have been a part of this unique community for almost her entire life.
KAREN KALISH
CLASS OF 1963
Karen Kalish describes herself as a "late bloomer."
Throughout high school, nobody would have ever guessed that she would be where she is today due to her rebellious and nonchalant behavior. Â She frequently skipped class and even ventured off campus despite the fact that Clayton did not have an open campus policy at the time. Â At the end of her four years, she felt that she did not gain much from her experience at CHS.
Her life story, however, is full of twists and turns.
After being kicked out of college, she received her first teaching job in Washington D.C. at Sidwell Friends School in Washington D.C. and she loved it.
"Then I became a screaming, yelling consumer advocate, and ended up a television reporter at CBS in Washington D.C.," Kalish said.
She also worked for ABC in Chicago, and Entertainment Tonight in Washington for two years.
Then, she gave the whole thing up to play the stock market for a little while.
Following her successful run in stock exchange, she started a media training business where she helped prepare people for televised interviews on news shows like the Today Show or Good Morning America.
In Washington D.C., Kalish became involved with a program by William Grey, a representative from Philadelphia, that brought African American and Jewish kids together. Â She was fascinated by blending of cultures.
Afterwards, Kalish returned to St. Louis with the goal of bridging the racial gap in education. Â She started a program called Books and Badges in which police officers would read to students in the St. Louis City Public Schools. Â The program aimed to help the students develop a lifetime passion for reading.
Kalish also established the Cultural Leadership program, which, similar to the program in Washington D.C., brings adolescents of different backgrounds together.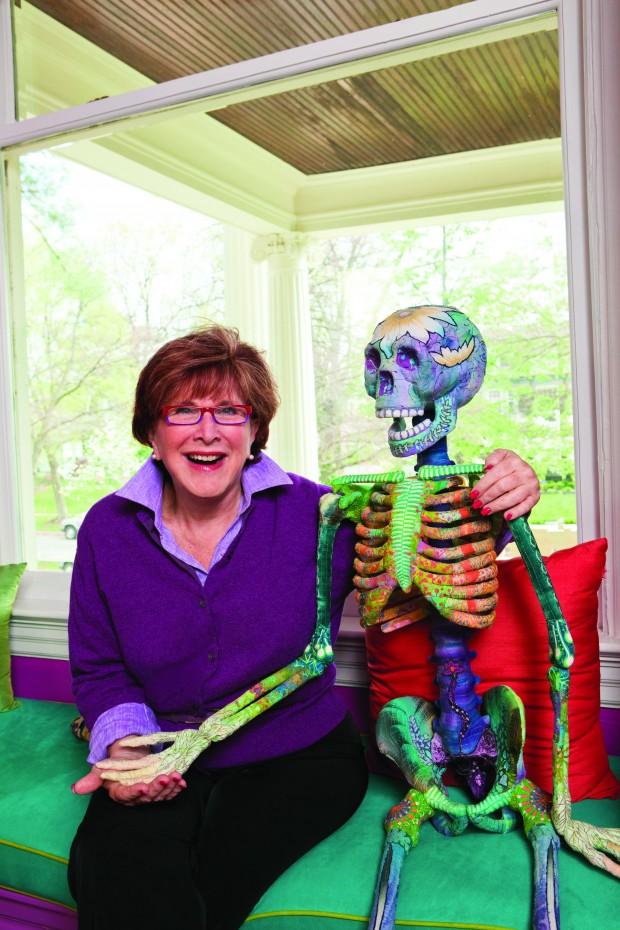 She also founded the Teacher Home Visit program to raise parental awareness and enhance student performance by bringing learning home to students.  These programs together all demonstrate Kalish's strong commitment to bridging the educational gap between underprivileged and privileged kids.
"This is what I am passionate about, what I am desperate about and want everyone to be involved in, because I cannot think of anything more important for our country," Kalish said.
After living in Clayton for many years, Karen expressed concern and frustration to see that the gap between African American and white students in the School District of Clayton remains static.
"I am disappointed that they are not taking a leading role in bringing the African American kids up to the same level," Kalish said.
Kalish's one piece of advice for CHS students was not to "write off" students like her.
"Just keep them in the back of your mind," Kalish said. "They may just be late bloomers and do great things."
ANDY COHEN
CLASS OF 1986
Now a television star on Bravo, Andy Cohen grew up in Clayton, attended Meramec Elementary School, and experienced the ups and downs of high school like most students.
In his new book, "Most Talkative," Cohen talks about his experiences at CHS. The book's title originated from the superlative he won senior year as most talkative in his grade.
He participated in many clubs and activities at CHS, but not all of them ended well for him. Â Cohen actually joked about how he was kicked off the Water Polo team freshman year for talking too much.
Despite the setback in water polo, Cohen also ran track, participated in the school musicals all four of his years, and was the president of his class senior year.
He enjoyed his time at CHS and respected the administration for the trust they had in the student body in having an open campus.
"The open campus really helped foster my independent spirit that I still have today," Cohen said. "We were treated as responsible kids who could be counted on to run out for lunch and come back for class – it was a big deal at the time because no other schools had it."
Cohen also appreciated how one of the principals, Doris Randolph, encouraged him to sign up for a summer internship.
"Randolph was a big cheerleader of mine and encouraged me to get my first internship, at KMOV-TV," Cohen said.
Cohen acknowledged how this internship had a lasting impact on his life, motivating him to continue to explore radio and ultimately television.
Since his time at CHS, Cohen has gone on to win many awards, including an Emmy for being the Executive Producer of "Top Chef."
In looking back on his time at CHS, Cohen recalls some great times of his youth.
"The whole time was great," Cohen said. "I loved the open campus and am still great friends with many of my classmates."
Cohen's recommendation to CHS students today is to get involved and try to secure fun and interesting summer internships.
SCOTT ADZICK
CLASS OF 1971
When Scott Adzick was in fifth grade, it took his dad, Nick Adzick, 45 minutes to an hour to drive him to Meramec Elementary School every morning, simply so Scott could have a Clayton education. Nick Adzick taught at the high school, so he could bring his son into the Clayton district to go to school.
Adzick started attending school in the School District of Clayton in fifth grade and continued all the way through up to twelfth grade.
At times in his high school experience, Adzick had his father, a former minor league baseball player for the St. Louis Cardinals, as both a baseball coach and a history teacher.
"Nick Adzick taught American History and coached baseball at Clayton High School for nearly three decades," Adzick said. "His prowess as a teacher was legendary.  He touched thousands of lives as a teacher and as a coach, and he profoundly affected me in the high school classroom, on the baseball diamond, and at home."
Scott Adzick played varsity basketball and baseball, and was named a Scholar-Athlete by the St. Louis Post Dispatch.
Adzick explained that his father's high standards and demand for critical thinking made him an effective teacher while preparing his students for college.
After graduating from Harvard University and Harvard Medical School, Adzick fulfilled his childhood aspiration as he became a surgeon.
"When I was 11 years old, my mother was diagnosed with breast cancer, and I was very grateful to the surgeon who cured her," Adzick said. "I sought to emulate him, hence my desire at an early age to become a surgeon."
Adzick remembered how his studies as well as athletics at CHS really helped him prepare for college and his profession.  He currently serves as the Surgeon-in-Chief at the Children's Hospital of Pennsylvania.
"The science and math preparation at CHS was outstanding, and eventually led to a career as a pediatric surgeon," Adzick said. "The academic preparation at Clayton High School and the participation in sports taught me many life-long lessons. The experience inspired me to dream and to achieve."
DERRICK FROST
CLASS OF 1999
Like Adzick, Derrick Frost learned a lot from his father, who coached football at Clayton, during his time at CHS.
Over these years of intensive practices and training, his father taught him the lesson to "just stay positive and keep working."
From the economics department, to chess, to the Clayton football team, Derrick Frost was greatly impacted by CHS. Â Yet, he was passionate to pursue his goals in football and sought to receive a scholarship to play football in college.
Though he was the top high school kicker in the state, the University of Missouri did not even offer to have Derrick Frost walk on as their place kicker. So he accepted a scholarship to attend University of Northern Iowa.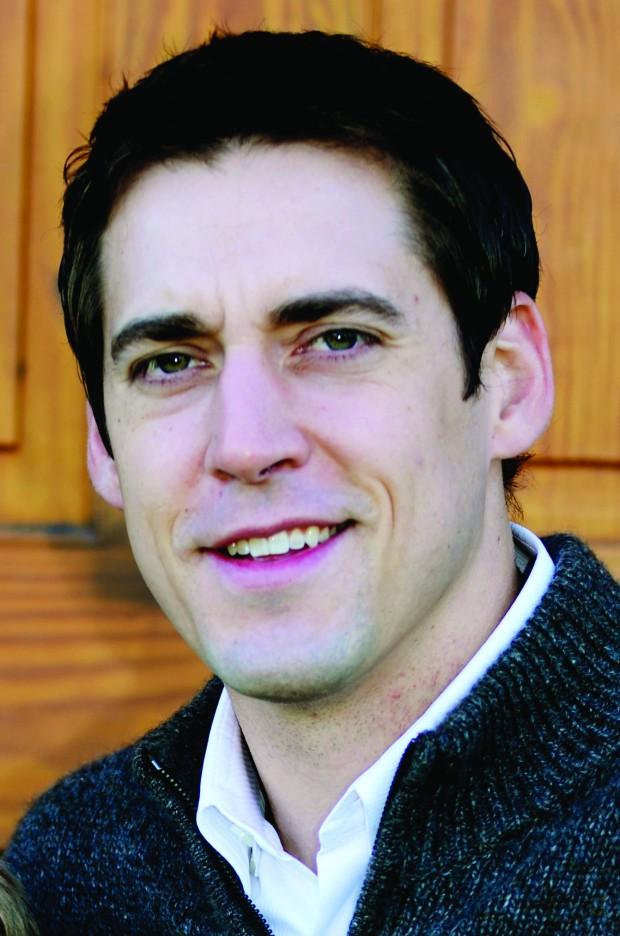 Despite the fact that he had always been a place kicker, the school transferred him to punting.
"The coaches and I had some disagreements and I never ended up kicking field goals there," Frost said. "I ended up punting."
After college, Frost signed a contract to play in the National Football League with the Philadelphia Eagles. However, he was released after two days. After a short stint with the Baltimore Ravens, Frost played with the Cleveland Browns for a season.
Then, Frost played for the Washington Redskins for three seasons, and the Green Bay Packers for a year. After that, Frost decided it was time to try something new.
"There is a fine line in the NFL between playing well and not playing well, and I did not really have it in me to want to play anymore," Frost said. "You can only play at a certain level for a certain period of time, and I felt my time had expired."
So Frost decided to become a financial consultant returning to his high school interest in economics.
After having benefitted so much from his time at CHS, Frost hopes that CHS students today realize just how grateful they should be to have a top-notch education.
"Clayton has an atmosphere and expectation for learning," Frost said. "That does not exist everywhere."
TANYA HAMILTON
CLASS OF 2000
Tanya Hamilton can often be found in the business office at CHS. Though she graduated in 2000, Hamilton works with Clayton's DECA program for the organization she founded, Independent Youth.
After attending Clayton High School, Hamilton attended Johnson C. Smith University, where she received an undergraduate degree in business management. After undergraduate school, Hamilton traveled to Portland, Oregon for an MBA program at the University of Portland.
"I got my Masters in Business Administration with a concentration in entrepreneurship," Hamilton said.
After working as a marketing intern for the Portland Trailblazers, a National Basketball team, Hamilton worked at INTERLINK Health Services for a little under two and a half years.
"Then I got bored there, and looked for another job, put in my notice, and went to a technology company," Hamilton said.
Unfortunately though, the economy tanked, and Hamilton was laid off. She then founded Independent Youth, a non-profit organization that teaches students about entrepreneurship.
"I knew I was passionate about working with youth, I had done a summer program on entrepreneurship when I was in undergraduate school," Hamilton said. "So I kind of created this [Independent Youth] from scratch two years ago."
Hamilton has been working on the annual Independent Youth Symposium, which brings in entrepreneurs from around the nation to talk to young people.
She also feels that her experience in DECA at CHS helped her a lot on her way.
"DECA has allowed me to discover my interest in business at an earlier age, when I was in high school," Hamilton said. "I feel it has opened the doors for me in terms of real life things, which is definitely what I wanted to get into."
Looking ahead, Hamilton has big dreams for Independent Youth.
"I want to be the leader in teen entrepreneurship education in the country, if not the world," Hamilton said. "I feel so passionately about it."
ERIN GREENWELL
CLASS OF 1990
Erin Greenwell felt that she had a lot to live up to when she was in high school.
"My older brother was a senior when I was a freshman and he was the football jock and he was the most popular guy at school," Greenwell said.
She remembers putting herself in tough situations, such as playing sports even though she did not have much interest.
"I did field hockey, cross country, track and I was probably a B, B- athlete and my brother was a god," Greenwell said. "He was really eating me up inside."
Then, her junior year, things changed.
"I was like 'Why don't you paint sets or be in the chorus for the school musical?'" Greenwell said. "And as soon as I began to do that it was not that I could not measure up to what my brother does that he likes, it is that I do not like sports, I like theatre."
She became involved in the high school's theater program, participating in many musicals and plays her junior and senior year.  For the first time in her life, she was confident in pursuing her interests in life for theater, acting, and playwriting.
Greenwell carried her passion to went to New York University. In college, she also realized something huge: that she was homosexual.
"Once you are in college, things start to feel more liberal," Greenwell said. "Especially in your work it is not a big deal to be a lesbian so that is when I came out."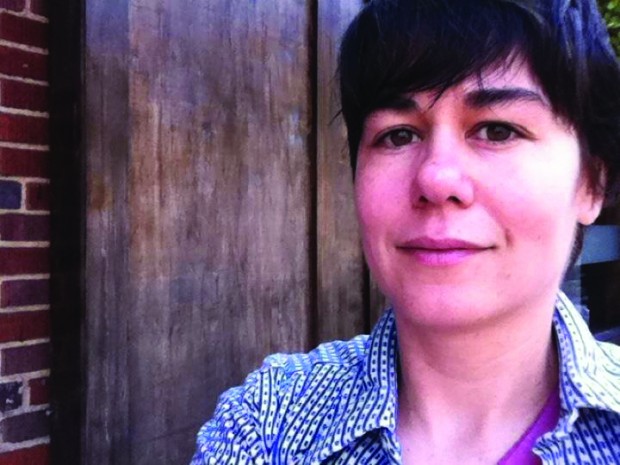 In college, Greenwell studied screenwriting. After college, she felt that she would continue writing, but then, she hit a roadblock.
"When I graduated it was really hard to get people to read your stuff, which is something they do not really brace you for," Greenwell said, so she decided to produce her own movies.
Soon, Greenwell progressed to produce bigger and bigger pieces, until she is where she is today.
To students at CHS, she stressed her beliefs that one should keep what they want in their mind, not what makes others happy.
Greenwell said, "You are the most important person ever and then everything else is not that important."
Photos courtesy of graduates interviewed.
Your donation will support the student journalists of Clayton High School. Your contribution will allow us to purchase equipment and cover our annual website hosting costs.