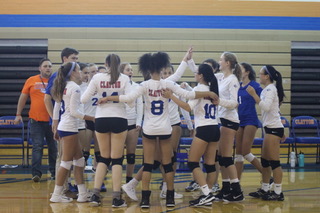 October 18, 2018
The last time the Clayton girls' varsity volleyball team won districts was in 1983. In a school that tends to focus more on academics than athletics, the volleyball team...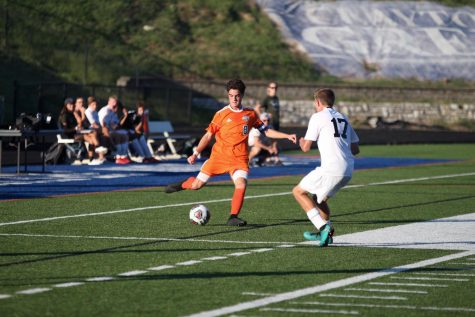 October 15, 2018
"In the quarterfinal game against Panama I went to shoot the ball but a player fell on my leg. I ripped my hamstring away from my pelvis, and I was out the entire summer,"...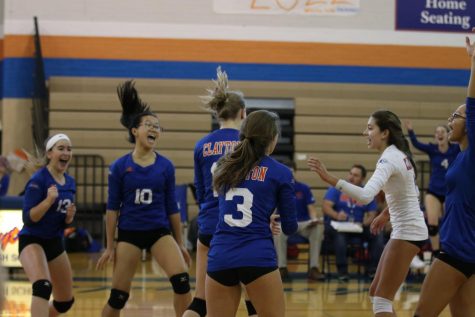 October 12, 2018
Congratulations to Audrey Deutsch for capturing this photo of the week of the girls' varsity volleyball team celebrating after scoring a point on Oct. 3!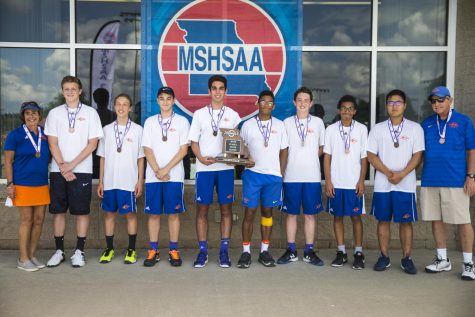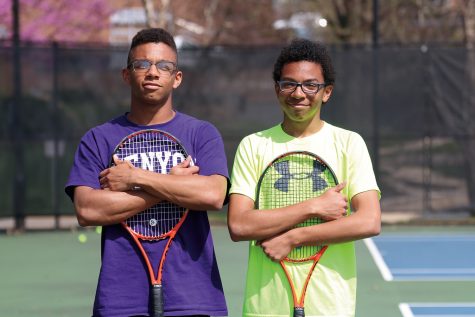 May 24, 2018
Q: What inspired you to start playing tennis? Andres: My dad is a tennis coach and from a very young age I loved playing tennis. Angelo: My dad was a collegiate and...
May 14, 2018
At 8-years-old, Liam Simckes, junior at CHS, did not feel the rush of excitement as he chased after the opposing team's flags. He dreaded the idea of having to go back to...