Rob Laux Leadership Profile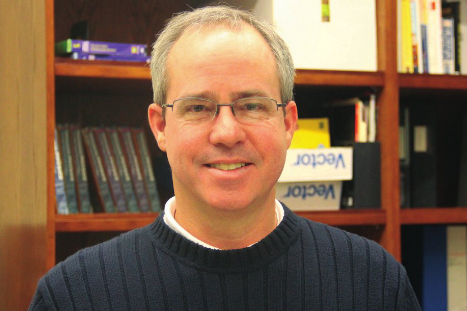 From Olympic Trial finalists to beginners, coach Rob Laux has worked with many types of swimmers.
Laux swam through college and was a captain at Truman State. He has been coaching since 1987, was the head coach for Clayton's boys' swim team the past three years and also works with the club Flyers Aquatic Swim Team (FAST). Through the course of his coaching career, one constant has remained: he is always working to get better.
"As programs grew and became more successful, I was constantly looking for ways to continue the improvement," Laux said.
As a coach, leadership is essential for Laux. He sees his role, however, as only one of many elements of a strong team.
"In the most successful programs that I have been part of, I considered myself as a coach to be one of several super important cogs in a system that has to work together."
On his teams, Laux tries to foster a welcoming atmosphere. He feels that this type of environment can lead to more growth as a team.
"Any competitive swim team, the goal is to get better," he said. "The goal is to compete. But having that strong sense of team and community can help. Those things can go hand in hand."
In his years as a coach and a leader, Laux has learned countless lessons. He feels that he has grown as a leader and a coach and is continuing to improve to this day.
"It's important to have a clear plan and communicate a clear plan. It's important to balance tradition and trying new things," he said. "It's important to always be learning."