Clayton High School Buskers Club
A Club to Express Yourself.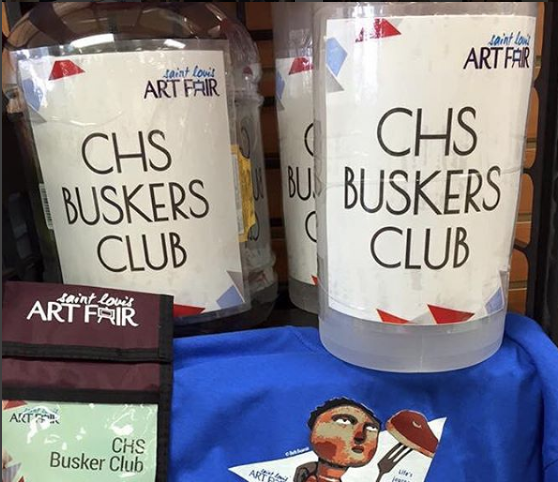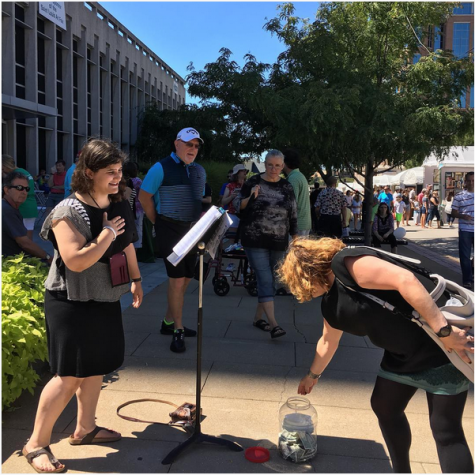 "I went to watch [the Clayton Buskers Club] at Arts Fair last year and I was amazed at the variety of performance they have. They had flute, violin, guitar, singing, just all sort of different musical groups and performances," said Mr. Henderson, the sponsor of the Buskers Club.
Clayton Buskers Club, formed in 2014 by CHS graduate Phoebe Yao, has started again with its third year strong with more fresh members.
Busking, an act of performance in public place to share their music and of course earn some tips, is exactly the same in Clayton.
The buskers club performs in many different public events, like the Arts Fair and places like the library, in many different types of music, including flute, violin, guitar and singing. Students can get a can to contain the tips given from the bystanders. In other ways, students can either volunteer or take a whole can full of money away at the end of the day.
The experience is rather fun than intense as if people are nervous about playing and performing in front of strangers. CHS sophomore, Daniel Tse, one of the members from last year, said, "[Buskers club] is pretty relaxed and open. This year they're definitely more prepared and organized."
This year CHS seniors, Claire Millett and Karena Tse are co-presidents of the club.
"I think the most important thing is that the club transferred from the first officer, Phoebe, to the current officers," Henderson said. "The exacted thing is that it passed to a whole new set of leaders and it has kept going, so the goal for the group is to be continued, so it does not just become a small project that a few people put together, but it becomes a part of the culture here."
The transfer from one president to another was similar to that in other clubs: organized and smooth. In fact, the new presidents are more organized and attracted more members this year. The new presidents advertised the club in many ways, like posters, announcements, and simply telling more music students to join. They even started an instagram account and a facebook page to advertise and remind the members about  important events.
Clayton Buskers club is open to anyone and everyone who is willing to perform any type of music out in the streets. The buskers club meets every other Wednesday morning at 7:30 AM.
About the Contributor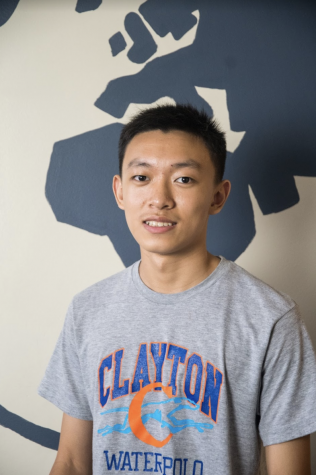 Hongkai Jiang, Review Section Editor
Hongkai Jiang is a senior at Clayton High school. He joined Globe sophomore year. He is the review section editor for Globe. The reason he joined Globe is because most of his friends...