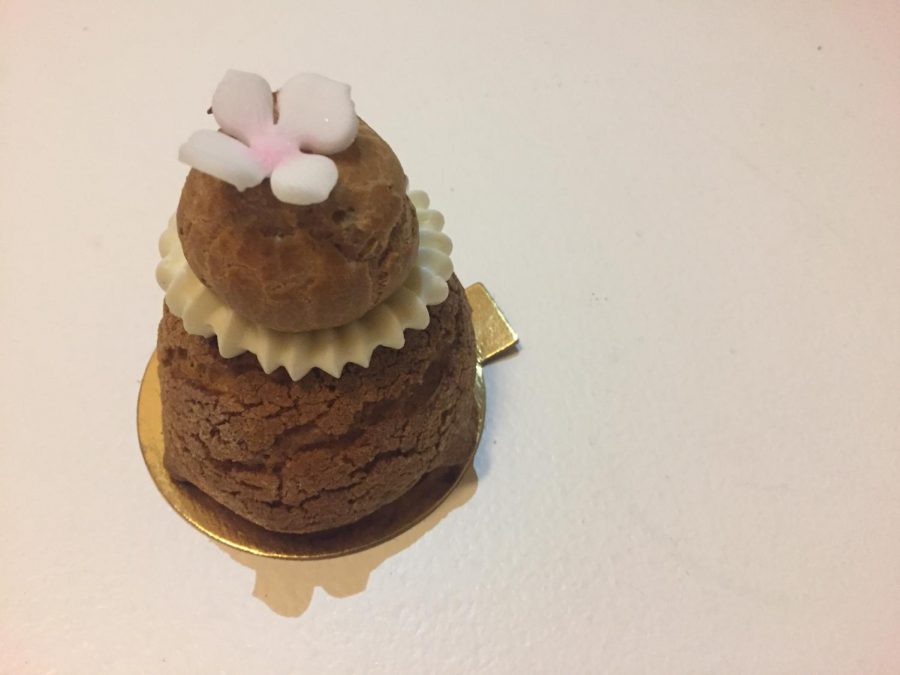 Potter Pastries
A new French bakery in Tower Grove, La Patisserie Chouquette, charms with both its baked treats and playful themes.
Muggles from the St. Louis area had the chance to experience the tastes of Harry Potter's magical world. La Patisserie Chouquette, on 1626 Tower Grove Avenue, dedicated the month of October to Harry Potter themed foods. La Patisserie Chouquette normally specializes in cakes, French macaroons and afternoon tea. However, during Pottermonth, the elegant patisserie was filled with Potter-themed decor.
Magical decor was not the only aspect of Pottermonth, the sweet treats were the main attraction. La Patisserie served butterbeer, chocolate frogs and many other treats inspired by the Wizarding World. Among the pastries created were the Quidditch Quiche (inspired by the sport in the Harry Potter series), Cho Chang's Caramel Apple Cake, Tonk's Chouquette, Umbridge Strawberry Cheesecake, the Felix Felicis Banana's Foster Mousse, treacle tart, the Golden Snitch and Dobby's Gillyweed pistachio mousse.