Disenchantment
The Simpsons is the longest running cartoon in TV History, going on 20 years and counting. For 20 years iconic characters such as Homer, Marge, and Bart Simpson have made the world laugh, cry, and smile.
Matt Groening, the creator of the Simpsons, has also created 2 other iconic shows in the Simpson style. Those shows include Futurama and the newly released Disenchantment.
However, compared to Matt Groening's other shows, Disenchantment takes on a very different format and tone. Unlike the Simpsons and Futurama, Disenchantment has an overarching plot. Which means that every episode advances the main story forward, rather than each episode having its own separate plot. In an interview with IGN Groening said that this format made it more difficult to insert jokes, but added more emotion to the shots. "
"You can have a 35-minute episode that allows you to have beautiful wide-cinematic shots. It's getting more complex, there's more depth to it," said Groening. So, Matt and his team wrote the entirety of the plot then went back and wrote jokes into the script.
Personally I enjoyed Disenchantment, as I have the Simpsons and Futurama.
However, while this format may have hurt the comedic side of the show, the adventure and emotion were thriving. The show was exciting, action packed, mysterious, humorous, and the characters were well developed. Every character had a unique personality that not only worked well with other characters but balanced them out. My personal favorite character is Elfo, a kind hearted naive elf who is madly in love with the main character, Bean. Each character changed in some shape or form throughout the season, whether it was for better or for worse. But, even though Disenchantment was created by the Simpsons creator the 2 shows are pretty different, and those who watch Disenchantment expecting The Simpsons will be disappointed.
Disenchantment is completely different world than The Simpsons, and those who see it as such will enjoy it's episodic treasures much more.
Your donation will support the student journalists of Clayton High School. Your contribution will allow us to purchase equipment and cover our annual website hosting costs.
About the Contributor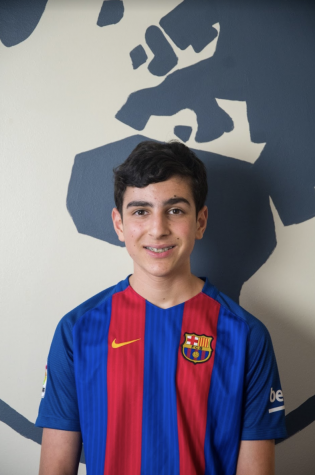 Neema Naemi, Page Editor
This Neema's second year on Globe and he is very excited. Last year he was a reporter and is very excited to be a Page Editor in The Globe. He hopes that the Globe will help him...