Free Solo
Thrilling Journey as Alex Honnold Climbs El Capitan Free Solo
Award-winning documentary filmmaker Elizabeth Chai Vasarhelyi and Jimmy Chin, a professional climber and a famous photographer, bring Alex Honnold's spectacular and thrilling journey to the big screen in their feature documentary, Free Solo. In Free Solo, Alex Honnold prepares to climb El Capitan, a 3,000 foot tall granite rock in Yosemite National Park, without any equipment. During his preparation to "free solo" one of the hardest climbs known to rock climbers, Alex Honnold practices the route over and over, while the producers, Elizabeth Vasarhelyi and Jimmy Chai ponder if they actually want to catch this climb on camera in case he dies on this climb. People all around Alex Honnold are in sucked into his decision to climb El Capitan Free Solo, such as his girlfriend and mother.
We see Alex Honnold climbing from different spots on El Capitan which show off just how hard and steep the climb really is by using drones, other people who are climbing the peak and from the ground. Free Solo puts you on the edge of your seat with the intensity of the climb and the emotions that each of the characters have towards it. Although the movie and the climb surround Alex, each of the characters put a new perspective on his journey. This causes viewers to imagine if they, or a loved one, were going to free solo a peak like El Capitan. Free Solo resonates with each person in a different way, relating to personal aspects of everyone's lives.
Free Solo tugs at so many of our emotions, from sympathy to humor to apprehension. The movie gives us a taste of what Alex Honnold's life is really like, and it gives you a sense of what it's like to do something amazing and crazy. Free Solo inspires people to follow what they dream of no matter how crazy and difficult it might be.
Leave a Comment
About the Contributor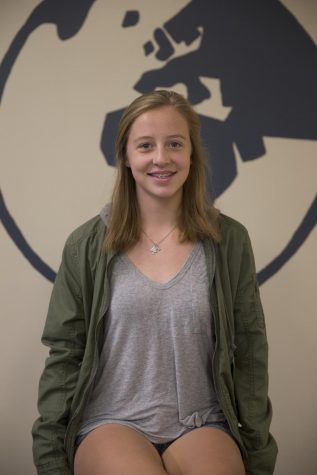 Lanie Reuter, Reporter
Lanie Reuter is a freshman and this is her first year being a part of the Globe. She learned about the Globe from many people who told her that they enjoyed it. She joined because...