New Mayor In Town
Tishura Jones, an African American women and single mom was elected Mayor of Saint Louis
On November 4th, 2020, the day after election day, Saint Louis City would begin to change. Tisharua Jones, the treasurer of the city, would announce her candidacy to run for mayor of Saint Louis. Jones is different from most othermayors in Saint Louis. She is African American, a woman and a single mom, a combination not seen often in politics. She set out to change the city to make it more equitable for everyone.
The City of Saint Louis has more issues than most metropolitan areas. Over the past 50 years, the city has seen massive population decline as well as a rise in poverty and crime. Today Saint Louis holds the grim honor of being the most dangerous city in America by murders per capita. The city is also poor with around a quarter of all residents under the poverty line. The City of Saint Louis, despite being equal parts Black and white, has never had a Black, female mayor, up until recently there was not a female mayor of Saint Louis. For all of these reasons, Jones' run would have seemed improbable just a few years ago.
Mayor Jones in her new role has decided to focus on two main issues: representation and criminal justice. One example of this is her announcement to run for mayor.
She announced her run from a park in North Saint Louis, the location of which speaks volumes. Vincent Flewellen, the Chief Diversity Officer at Webster University and Clayton High School alum, noted the symbolic nature of the announcement.
"I'm almost positive that there have been no other mayoral candidates that have gone north of Delmar to announce anything other than maybe a crime bill, or a cleanup plan, right. But she talked about being from North Saint Louis, you've talked about being from that area, that was her neighborhood, that is our neighborhood."
Flewellen also noted how Jones' experience as a single mother from North Saint Louis resonated with voters.
"The fact that Tishaura spoke about focusing on making sure that North Saint Louis would receive attention as a Black woman who lives in that neighborhood, who has family who lives further north of that, she understands the importance of that and is not afraid of it," he said.
Jones plans to equitably distribute the half a billion dollars of federal aid money that is supposed to come to Saint Louis. She is creating a committee that looks like the population of Saint Louis to try to figure out how this money can help the community at large.
Jones also plans on changing up Saint Louis criminal justice policy; one of her most notable proposals was closing the infamous prison in Saint Louis known as The Workhouse.
Matt Rauschenbach, campaign spokesperson for the Mayor, noted the significance of reform in Saint Louis correctional institutions.
"There is a need to invest in making the necessary repairs to our correctional facilities and finally closing the workhouse," he explained.
This promise did not go unanswered. In her latest budget proposal to the Board of Aldermen, the mayor's office planned to remove all funding for The Workhouse. This comes at an awkward time as the main prison recently faced an uprising. Just recently the Mayor and freshman Congresswoman Cory Bush tourned the main jail. There she reiterated her goal to revisit criminal justice reform in the city. Fixing the city prison system hit another snag.
Part of the proposal for closing the Workhouse was to send the inmates to county jails, however the county recently said that they did not have any extra room to take in city detainees. Nick Dunne, the public information officer for the Mayor's office said that the City is looking for alternatives locations to host detanines within a 50 mile radius, as well as with proper living conditions.
Saint Louis also has some of the highest crime rates in the country; as such, it became a key campaign issue for Jones.
She believes, "If you're picking up a paycheck, you're, you're much less likely to be picking up a gun."
This philosophy is a guiding principle for the new administration as it seeks to level out record crime rates and decarcerate individuals from prison. Jones is also planning to improve community-police relationships in the city.
One way she plans on doing this is by changing the way 911 calls are handled. They call these triaging 911 calls. They describe it as, "if you're in a mental health crisis, you get sent to a mental health counselor and not necessarily an armed officer". They have already started to implement this policy, but the effectivness is still unknown. The idea of this came from a study conducted in North Saint Louis where they claim that 50 percent of police calls did not need an armed officer. This new plan could help to decrease problematic encounters by community members with police officials.
Jones represents a new era in Saint Louis leadership as the city's first female African American woman with her plans to change the way the city operates from the ground up. Tishaura Jones is trying to bring change to a city on the verge of many catastrophes at once. From crime rates, decreasing population, COVID-19, police brutality and racism, Saint Louis sits at the edge of the knife.
The question remains, will Tisharua Jones be able to bring the needed change to her city?
Leave a Comment
About the Contributor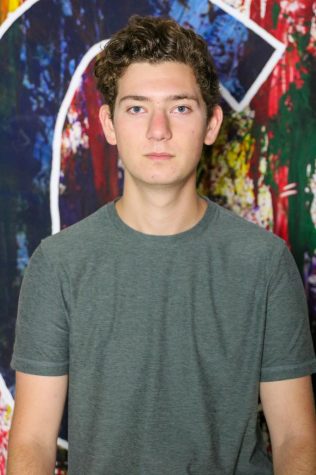 Alex Slen, Editor-in-Chief
Alex Slen is a senior at CHS and is in his third year on the Globe staff. He is on the varsity cross country team, The Vice President of Competition for DECA, a STUCO member, the...