Casa Don Alfonso Review
Casa Don Alfonso, Essenza Mediterranea, has been an awaited addition to the St.Louis Ritz-Carlton, and it's finally here. The Mediternaean inspired restaurant that opened at the end of March has been fully booked for weeks, so, is it worth the wait?
Originating from the Michelin-starred Don Alfonso 1890 in Italy, Casa Don Alfonso brought Napolitan cuisine to St.Louis. The sophisticated dining experience begins as soon as you step into the restaurant. The breathtaking, copper and blue toned open kitchen instantaneously steals the spotlight. Something about watching the Casa Don Alfonso kitchen staff craft each dish in front of you is truly magical. Above the dining area, floating glass ornaments make the ambiance even more serene.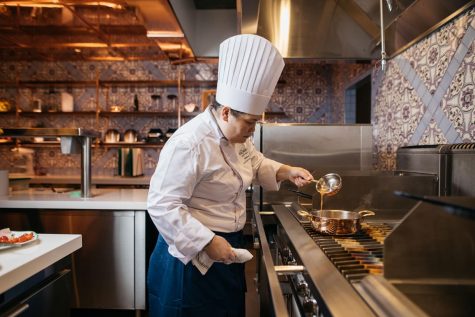 The menu is based on childhood recipes, and you can taste the thoughtfulness behind each dish. Here are my personal favorites:
The tiny baked gnocchi, recommended to me by my ever so kind server, was delightful. Served straight from the oven in a homey ceramic dish, the gnocchi were paired with perfectly sour tomatoes and oozing cheese. Overall, the dish was perfectly seasoned and the hours spent perfecting this family recipe was evident in it's execution.
Featured at the very button of the menu, the pricey $64 Rack of Colorado Lamb was flawless. Moist and flavorful, the rack was simply serene. The mastery of this dish is once again evident, and worth every cent.
The service was exceptional; the servers were prompt and friendly. Although on the more expensive side, Casa Don Alfonso's experience is truly fulfilling.
Leave a Comment
About the Contributor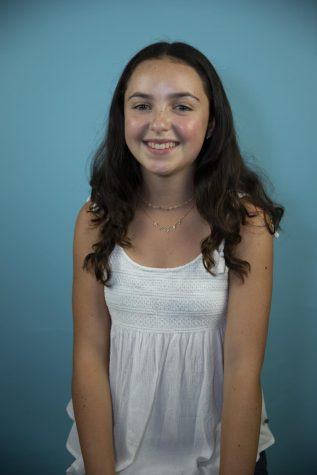 Carola Vaqueiro, Reporter
Carola is a freshman at Clayton High School, and a reporter for the CHS Globe. She enjoys writing (as long as it's not for English class) and painting. In the fall, she plays tennis...