The 2022 Senate Race in Missouri: A Prelude
In March 2021, U.S. Senator Roy Blunt announced his plans to not seek re-election in the 2022 midterms and retire from politics, ending his time representing Missouri on a national level for over a decade. In explaining his departure, Blunt told reporters, "I think the country in the last decade or so has sort of fallen off the edge with too many politicians saying 'If you vote for me I'll never compromise on anything.'" 
Blunt's unexpected retirement initiated a scramble among Missouri Republicans to take his seat. Six candidates have registered to run in the Republican primary. Meanwhile, Missouri Democrats are drawing up plans to win despite facing electoral defeats in 2016 and 2018. 
The six candidates in the Republican primary include figures such as former Governor Eric Greitens, Representatives Billy Long and Vicky Hartzler who both have experience serving in Washington and current Missouri Attorney General Eric Schmitt. Meanwhile, Lucas Kunce has emerged in prominence in the Democratic primary as a viable candidate to handle the task of capturing a seat that the GOP has held since 1987. 
Former Navy SEAL Eric Greitens was Governor of Missouri until he resigned in 2020 due to a scandal where he was accused of sexual assault and blackmail. Many senior Republicans are fearful of a Greitens nomination. CNN editor Simone Pathe wrote, "The fear is that an increasingly splintered field will only mean more votes for Greitens, who could jeopardize what should be a safe Republican seat much the same way Todd Akin did in 2012." Todd Akin was the Republican candidate in the 2012 Senate race in Missouri who lost after controversially claiming the existence of "legitimate rape" where the bodies of its victims can terminate pregnancies. Greitens has positioned himself as a Trump loyalist who, according to St. Louis Public Radio, recorded himself visiting a controversial audit in Maricopa County, Arizona, to discredit President Joe Biden's 2020 election victory. 
Representative Billy Long of Missouri's 7th district has been courting endorsements from former President Donald Trump to secure votes from more Republican voters. With this, Long has positioned himself as an ardent Trump supporter like Greitens, attending Trump's fundraising events at Mar-a-Lago. According to NBC, Long has even hired former White House Counselor Kellyanne Conway as a campaign advisor, who served under the Trump administration. 
Representative Vicky Hartzler of Missouri's 4th district has also been appealing to Trump supporters, emphasizing her Trump-aligned political career. "I am one of only two members of Congress from Missouri to have voted for and supported the efforts of President Trump over 95 percent of the time," Hartzler said for The Missouri Independent. In an opinion piece on Fox News condemning critical race theory, she wrote, "No parent should feel that their child's education will be poisoned and America's history rewritten away from our nation's founding principles of life, liberty, and the pursuit of happiness." 
Missouri Attorney General Eric Schmitt made headlines after suing China for the coronavirus and later signing on to a failed lawsuit to overturn the 2020 election results. The Senate aspirant banned mask mandates, resulting in Schmitt filing several lawsuits against school districts across Missouri. With his rejection of public health guidelines amid increased polarization around COVID-19 health measures, Schmitt is determined to secure Missouri's conservative, anti-vaccine constituents; he said in an interview with St. Louis Public Radio, "I think if you look and see who's taking action, that's certainly a strong suit for [the campaign]." 
Despite his defeat in a 2006 State House race, Marine veteran Lucas Kunce hopes to win over mostly-Republican Missourians as an economic populist. On his campaign website, Kunce writes, "The same companies that Washington helped ship jobs and opportunities out of our state for decades are thriving, while neighborhoods and towns are being left to rust." Kunce has also shown to be willing to break from the Democratic party line. He criticized House Speaker Nancy Pelosi's rejection of a ban to prevent members of Congress from trading stocks in an appearance on MSNBC. Kunce has framed himself as a political firebrand, telling Politico in November 2021 that he has the hope of "fundamentally changing who has power in this country."
The upcoming Senate race in Missouri will be one of ten competitive midterm Senate races nationwide that could have their incumbent parties flipped. After Missourians vote for their preferred candidates for the Senate this year on August 2nd, voters will elect one of Missouri's Senators on November 8th.
Leave a Comment
About the Contributors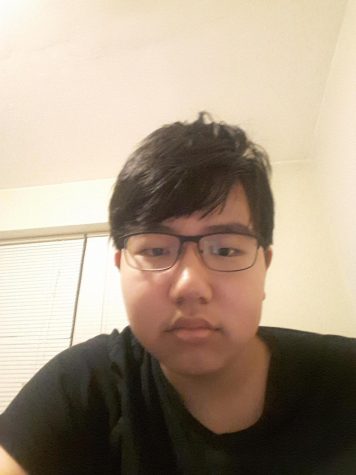 Caleb Park,  Page Editor 
Caleb Park is a freshman at CHS, and this is his first year on the Globe.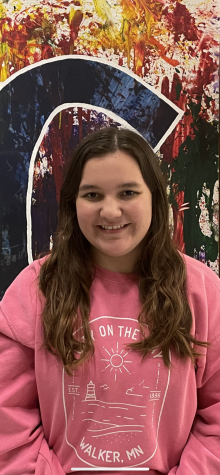 Lily Kleinhenz, Chief Digital Editor
Lily Kleinhenz is a Senior at Clayton High School Missouri. She is a Chief Digital Editor and a part of Photo Journalism. Lily loves writing and reading, taking photos, shopping,...