The US Navy Contaminates Hawai'i Water With Jet Fuel
For the second time in under a decade, the drinking water of Hawai'i has been contaminated.
On October 27th, 2021, it came to light that the American Navy's infrastructure, specifically, the Red Hill Bulk Fuel Storage Facility, had been leaking petroleum into the drinking water of O'ahu, Hawai'i. The Red Hill facility has had a history of petroleum leaks, as in January of 2014, Tank 5 was reported by the Navy to have leaked 27,000 gallons of jet fuel, and in May 2021, 1,618 gallons leaked from a pipeline. The facility consists of 20 underground tanks, and is connected via 2.5 miles of pipelines to fueling ports at Pearl Harbor, affording many locations for potential leaks and contamination. According to the Department of Health, the Navy violated five regulations designed to protect the health of citizens as well as the environment. Said violations, discovered over the course of an 11-day investigation, were:
"– Failure to operate and maintain ongoing corrosion protection to metal components of the portion of the Navy's tank and piping that contain regulated substances and are in contact with the ground. This violation resulted in a $30,000 penalty;
Failure to perform line tightness testing of repaired piping before return to service resulted in a $179,982 penalty;
Failure to perform an annual liquid tightness test on spill prevention equipment to prevent releases to the environment. This resulted in a penalty of $22,950;
Failure to perform an adequate visual walkthrough inspection of hydrant pits, resulting in a penalty of $2,250; and
Failure to maintain adequate release detection for two double-walled underground product recovery storage tanks. This penalty amounted to $90,000." (HDoH)
These violations amounted to a total fine of $325,182. One month later, on November 28th, 2021, the Navy ceased operations at the Red Hill Storage Facility. Five days prior, on Monday November 23, the Hawai'i Department of Health had ordered the Navy to cease all operations at Red Hill, due to symptoms residents of Pearl Harbor were experiencing. More than 700 residents of Joint Base Pearl Harbor-Hickam have been forced from their homes after experiencing skin irritation, vomiting, excessive sweating, headache, dizziness, diarrhea, and sore throat. The Navy has offered temporary housing to these 700+ people, paying for their hotel rooms while the water in their homes is unsafe to touch, according to US Pacific Fleet Deputy Commander Rear Admiral Blake Converse. However, these citizens are demanding accountability from the Navy, due to its refusal to cease operations for over a month after the Department of Health's Notice of Violation and Order had been served to them, as well as its unsafe maintenance habits prior to the contamination and its reluctance to surrender information to the population of Hawai'i regarding the contamination of their own homes. According to Hawai'i News Now, at a community meeting in the Aliamanu Military Reservation Chapel, a resident by the name of Christy Clifford addressed Navy officials present: "I want to say how disgusted I am at how you have failed the community… There's been so much misinformation, no information, nothing given to the residents here. I have called since Sunday."
According to other residents, the symptoms they had experienced were severe, and they had no information regarding the cause of their ailments. From a woman who did not give her name comes this story: "I'm here to ask why you weren't a wingman to protect my 13-month-old son when I was bathing him, when I was giving him a sippy cup full of water from my faucet, when he has been throwing up for days on end… I'm here to ask why you weren't my wingman as my husband and I have had mysterious serious symptoms such as sore throats, burning in my stomach, profuse, unusual sweating, headaches unable to be mitigated, requiring multiple ER visits for additional medications, vomiting, diarrhea, skin irritation."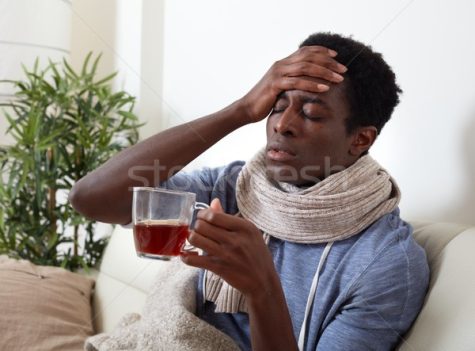 The Navy has conducted its own tests on the contaminated water from samples collected in the Aiea Halawa Shaft, determining that the water had been tainted with 920 parts of petroleum hydrocarbons diesel range organics per billion, more than twice the safe limit set by the Hawai'i Department of Health, which is 400 parts per billion. The Navy has stated that this sample was not obtained directly from the Aiea-Halawa well, but has not specified where it was taken from. While the source of the pollutant has not been released by the navy, the pollutant itself has been identified as jet fuel.
Red Hill Fuel Storage sits only 100 feet above the Red Hill Aquefier, which is the only source of clean groundwater in the island of O'ahu. However, the facility draws from aquifers in Waiawa and Halawa as well as Red Hill, prompting worries of contamination elsewhere in Hawai'i. So far, no contamination has been discovered outside of Joint Base Pearl Harbor-Hickam, fortunately. Unfortunately, over one million people rely on the Red Hill Aquefier for water, and are now at risk of poisoning or of having their water supply cut off. Facilities being asked by the DoH to avoid using tap water include Aliamanu Military Reservation, both Nimitz and Red Hill elementary schools, and military housing.
Since the Navy's shutdown of Red Hill, the Health Department has ordered the Navy to install a water treatment system at Red Hill, submit a plan to assess Red Hill system integrity, and defuel the Red Hill underground storage tanks within 30 days of corrective action. They are backed by the Governor of Hawai'i, David Ige, as well as the Honolulu Board of Water Supply, according to the Chief Engineer and manager of the HBWS, Ernest Lau. In order to protect the citizens of Honolulu from Red Hill Aquifer's contaminated water, Lau ordered a suspension of operations on Halawa Shaft, the largest water source on O'ahu which serves Honolulu, and a source which pulls from the contaminated Red Hill Well. Lau has said he will not resume operations on Halawa Shaft until all fuel is drained from Red Hill Storage Facility. As of December 30th, the Navy is continuing to contest the Department of Health's Emergency Order and refuses to defuel or relocate its Red Hill tanks, despite the Board of Water Supply's objections and the risk Red Hill poses to health and environmental safety.
Ever since Hawai'i's complete takeover by Dole Fruit Company in 1893, Native Hawai'ians, or Kanaka Maoli, have been steadily pushed out of their land and homes in the name of American interests. Whether it be pineapple and sugar plantations, tourism industries, or military bases, the people of Hawai'i are consistently displaced, priced out, and commodified by American businesses and military. For example, while Native Hawai'ians make up only 10% of the population on the island of O'ahu, they make up 31% of the homeless population. This means that Native Hawaiians are 2.1 times more likely to be homeless than the general population of O'ahu. The average price for a single-family home in O'ahu is $2.67 million. Even those who manage to afford homes are at risk of unsafe water, must contend with high prices for food and clothes, and deal with racial discrimination on a daily basis. According to expatistan.com, the cost of living in Honolulu, O'ahu, Hawai'i is higher than 88% of cities worldwide, as well as higher than the cost of living in 74% of cities in the USA. The Navy's contamination of O'ahu's water is simply the latest development in well over a century of exploitation and systemic harm to Kanaka Maoli communities, and it must be rectified. The Navy must be made to drain its fuel from Red Hill Bulk Fuel Storage Facility and reinforce its anti-contamination procedures.
Your donation will support the student journalists of Clayton High School. Your contribution will allow us to purchase equipment and cover our annual website hosting costs.