Hanley and Wydown
At the corner of Wydown and Hanley sits a vacant building, an empty patio, and pedestrians passing by. Before August of 2021, the corner on Wydown and Hanley was a bustling spot for middle schoolers getting their after-school frappuccino, neighborhood families picking up coffees and puppuccinos for their dogs patiently waiting outside, and CHS students coming in to study and catch up on homework with friends. 
A once-beloved neighborhood staple has now gone away and left yet another Clayton building empty. The vacancies didn't stop at the closure of Starbucks; Bar Les Freres, just three doors down, has been closed for over a year. 
St. Louis restaurateur and owner of Bar Les Freres, Billie Jean and I Fratellini, Zöe Robinson has stepped down and decided to sell her restaurants all located on Wydown Boulevard. 
Robinson was diagnosed with breast cancer during the pandemic, pushing her to give up ownership of her restaurants. After a long closure of the restaurants, Tara and Michael Gallina of Take Root Hospitality, who own the popular neighborhood spot Winslow's table and critically-acclaimed Vicia, purchased Bar Les Freres from Robinson. 
Recently, Take Root Hospitality announced that in their purchase of the restaurant they will keep most of the original restaurant's features the same, keeping the integrity of the French bistro vibe. They plan to keep French classics on the menu, only tweaking things slightly and remodeling the interior of the building. 
TRH's plans were well received by Moira Dorsey, hairstylist at neighboring Ilune "I think it's awesome. I'm very excited for Vicia and what they've done with Winslow's Table when they took over that. They are good people and I think they have a vision, I think they are a really good fit for the block."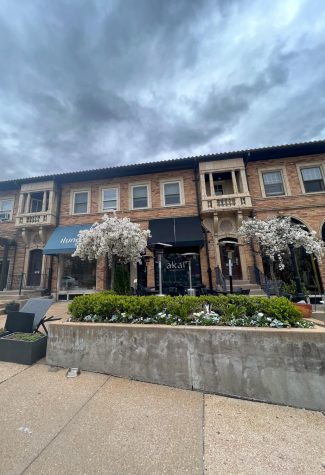 Both excitement and concern surround the fate of this block. While new construction on Bar Les Freres is exciting, many residents are left to wonder what will become of the former Starbucks. 
Rumors of why Starbucks left have floated through Clayton, and while the reason is unknown, according to Sandy Meyer at STLcre, owners of the building on the block on Hanley and Wydown say that "rent has been consistent and on par with the market for that area." 
Rent was definitely not the culprit because Starbucks is still leasing the space. The vacancy has not gone unnoticed by other businesses and there is rising interest from businesses to be a subtenant of Starbucks' space but to residents' dismay, nothing has gone through yet. 
Why did Starbucks close in the first place, regardless of a busy location and loyal customers? And why are they still holding onto the space? Why would they choose to keep paying rent on a property they are not using?
 The current state of the building has left residents of Clayton fantasizing about what this space should be. Bernie Lee, owner of the adjacent restaurant Akar, said " another neighborhood coffee shop would be wonderful." Dorsey says, "It needs to be something that has coffee, sandwiches, a bakery, something like a Bread co type place, anything you can grab quickly like a cup of coffee and a muffin, or a cup of coffee and a sandwich." 
The block of Hanley and Wydown is one many Clayton residents drive, walk, and bike by every day in hopes of a 'coming soon' sign posted on the glass doors where Starbucks once was. According to Meyers at Stlcre, there is the hope of vacancies filling up. While details are unknown it is confirmed that on the Hanley side of the building, a renowned florist is coming to one of the spaces. Right now the absence of Starbucks and the excitement from a newly renovated Bar Les Freres have left the community in a state of limbo. All patiently waiting for vacancies to be filled and something new to come into the community.
Leave a Comment
Your donation will support the student journalists of Clayton High School. Your contribution will allow us to purchase equipment and cover our annual website hosting costs.
About the Contributor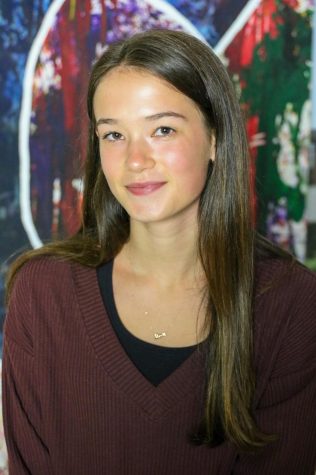 Ivy Slen, Senior Managing Editor
Ivy Slen is a Junior this year. She will be a Senior Editor for the Globe. This will be her 3rd year as a staff member and she is looking forward to building her skills as a reporter,...