High Rises are on the Boom in Clayton, What Will it Mean for the Future?
Hard hats and cranes, a familiar sight in Clayton nowadays, and this trend will not be stopping any time soon. 
Anna Krane, the City of Clayton's development and planning director, says that "Based on the proposed projects that have recently received zoning approval and other projects on the horizon, there will likely be cranes in the Clayton skyline for the foreseeable future." 
Several new multi-million dollar businesses and developments have popped up in the past year. What will this mean for the future of Clayton? 
Block by block, small businesses are being pushed out. Several projects worth close to $600 million, are either currently being built or in planning stages. A $100 million mixed-use project is set to break ground in the fall. Clayton-based developer, Green Street Real Estate Ventures LLC, has partnered up with hotel developer Midas Enterprises from Maryland Heights to complete this project. The partnership came after the close of the World News site in downtown Clayton just some short months ago. The proposed project is a 25-story high-rise which includes 73 condominium units and 180 hotel rooms. A rooftop terrace and a 300-person private event space is included, as well as a street-level restaurant with a bar and retail space. The building will also include a five-story parking garage for more than 400 vehicles. Similarly, a new senior living option, Clarendale has recently opened on the busy intersection between Clayton Road and Hanley. The site stood vacant for over a decade when the Shnucks grocery store closed. The demographic is not projected to change severely as a portion of residents in the mixed-use projects will come from within Clayton. 
Krane says that "In the last five years, there has been a shift of empty-nesters downsizing into condominiums or renting as opposed to purchasing smaller houses. Young professionals are also staying in apartments or condominiums and waiting to purchase houses."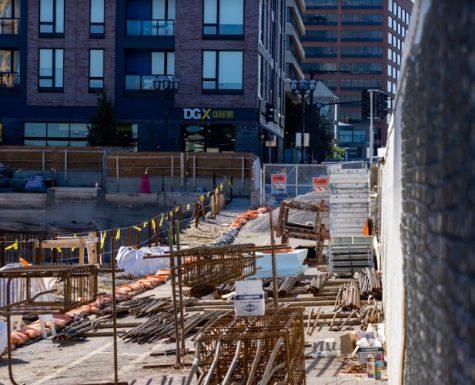 Clayton is the Saint Louis County seat, a host to major companies such as Enterprise and Commerce Bank. Since COVID, many companies are continuing to support remote and hybrid working environments, while others are actively trying to shift the workforce back into the office. Businesses have had to take location into account when thinking about their target employee. Clayton has most of the ideal attributes developers are looking for including convenience, walkability, safety, and green space. Demand is at a steady increase, but what will happen when we run out of space?
A Comprehensive Plan is set to be put in place sometime next year to address the density and building heights within the city limits. The goal is to get more people on the streets in order to support the retail and restaurant businesses that already exist and those being built in the near future without relying solely on office traffic. Hopefully creating a unique balance between a vibrant downtown and calm residential living.
Leave a Comment
About the Contributor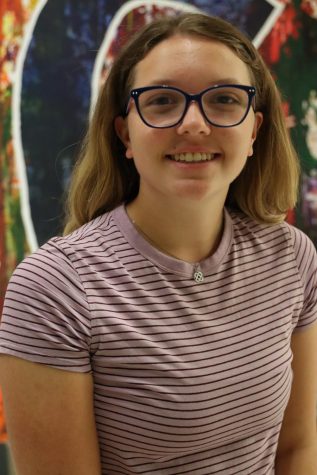 Anaïs Ogé, Reporter
Anaïs Ogé is a sophomore at CHS and a new reporter for The Globe. Outside of Globe, she is a part of the golf, swim, and water polo teams along with being a member of DECA. In...