Generopolis
October 4, 2022
Meghan Winegrad, born and raised in Saint Louis, Missouri, sat down and talked with me about the entrepreneurial journey that led her down the path to creating her social startup, Generopolis. Winegrad was born into a family of entrepreneurs. Coming from a family of entrepreneurs helped stoke Winegrads entrepreneurial spirit. Meghan's grandfather ran a series of businesses. Unfortunately, he died when her father was really young. Winegrad's father was impacted by his dad's life and the work he did. Winegrad's father really wanted to go into business for himself. Her mother's dad ran a furniture business by the name of Parker and Angelos Appliances.
On both sides of her family, Winegrad descends from entrepreneurs.  She actually married one too.  Her brother, Tommy, also followed in the family's footsteps.
"A great example was laid out before me, so entrepreneurship seemed inevitable" Winegrad shared.
Winegrad attended high school here in Saint Louis at Villa Duchesne. During her childhood, Winegrad strived to establish strong relationships with nonprofits and developed a real appreciation for the value of service, and carried that with her all the way through college at Duke University, where she served as the Vice President of Philanthropy for her sorority.
Early on in her college experience Winegrad said that she knew "there was an impact waiting to be made through the nonprofit world and I was drawn to it and wanted to help in any way I could but first I had to answer the question of exactly how?"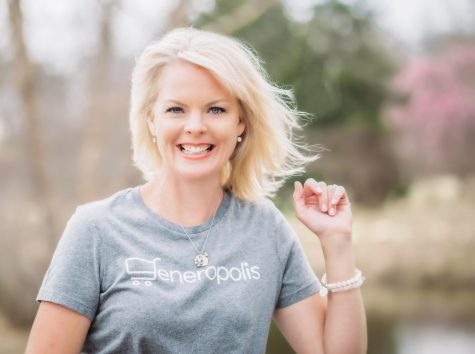 Winegrad graduated from Duke and moved to DC to begin her next chapter. She began working for global PR agencies, learning the power of mass media, and no she's not talking about social media. The way to get the word out about something was to use the mainstream media. 
Winegrad shared how she began to understand, "the importance of messaging carefully in the media as well as how media shapes America." She said, "early days in my career were all about developing my marketing skills and I soon realized that I wanted my clients' jobs."
To be a brand manager, she had to go back to school. 
Winegrad moved back to Saint Louis for business school and attended Washington University in 2004. After attending WashU she moved to Minneapolis and started work at General Mills which is what she describes as "the place where all things came together for me." During her time at General Mills, she got high-quality access to philanthropy. General Mills has a very strong connection with Make a Wish, an organization that grants wishes to kids with life-threatening medical conditions. Winegrad shared how "General Mills created a corporate campaign to get people committed to giving and volunteering with Make A Wish." Winegrad also shared "the whole process was very inspiring to me and became especially inspiring to me after my oldest son Kiefer was born." 
After Kiefer was born he, unfortunately, had a horrible allergic reaction to peanut butter at age one and was rushed to the Minnesota Children's Hospital where he was kept overnight for observation on the children's oncology floor, the only place a room was available.
Witnessing these families whose children were in the hospital for months on end was heartbreaking, and "my tears about Kiefer changed to tears for all those children. It was a moment of thinking  that this is the part of life that is unfair –  and what can I do about it?"  
After her time spent at Children's hospital, Winegrad shared " that was the big ah-ha moment that I wanted to  contribute at a higher level." 
When Winegrad moved back to Saint Louis she jumped right in and got involved with the Make A Wish Chapter here in Saint Louis. Winegrad shared, " My time with Make A Wish was exciting and fulfilling and I learned a lot about what it meant to be a board member, learned about some of the things that were really hard on boards and the challenges that nonprofits face and I most importantly started to really see some challenges related to fundraising."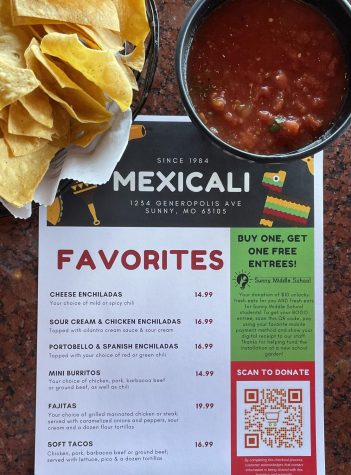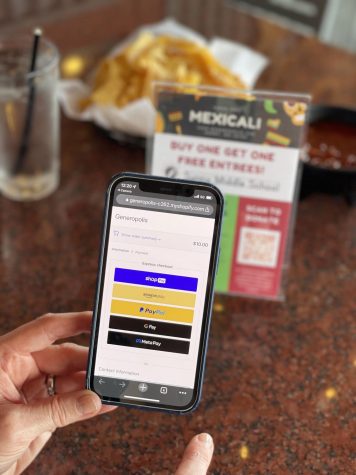 For Winegrad it was" I need to create a company that addresses nonprofit fundraising challenges while creating incentives for others in the community to help." After lots of experimentation, she landed on Generopolis, a company that offers QR-code-powered "GOOD DEALS" that drive profitable sales for local businesses and donations for nonprofits. 
The model helps nonprofits and local business partners grow by using each other's networks and the customer contact data captured with every QR code transaction. 
Now You are probably asking yourself how do I use Generopolis? For example, say you are trying to raise money for your high school basketball team for the season, to allow your team to have money for team meals, new equipment, and new apparel. To start you will get in touch with a business that you want to help you fundraise your money. The business says " Of course, I would love to help you raise money for the basketball team. What do you need from me?"
You then ask if they will display the custom QR code that Generopolis has created for you at their business. The QR code can be displayed at checkout, on menus, on tables, etc. Customers at the business just scan the QR code to donate to your team and unlock access to a special deal or discount offered by the business.
Generopolis costs nothing for businesses or nonprofits to use and they handle all administrative aspects of each fundraiser, including QR code creation, credit card processing fees, and customer data capture. To cover these costs, Generopolis retains  10% of funds collected by each QR code scan, then sends the remainder to the nonprofit It is as simple as that. An average small business can raise around $2,000 for a charity in four-six weeks. For larger businesses, they can raise $10,000 in as little as two weeks. 
When Winegrad began to make Generopolis come to life her goal was " to create a next-generation giving platform for the next generation of givers," shared Winegrad.
Winegrad knows college and high school students are already powerful in using their voices to rally support for causes they love on social media. Generopolis can amplify its impact even more by giving students financial power.  Winegrad sees that, with Gen Z on board, Generopolis can become  "an engine of change." 
Leave a Comment
About the Contributor
Riley Kerley, Editor
Riley is a junior at Clayton High School and an editor on the Globe.