Profile of a Graduate: Samantha Roman
"We like to say that fashion is as important to the fabric of St  Louis as baseball and beer," said Susan Sherman, President of The St. Louis Fashion Fund. The St. Louis Fashion Fund works to help St. Louis designers grow their businesses, one of the ways that they can do this is by inspiring the St. Louis designer community. 
On October 12th, fashion icon Diane von Furstenberg came to St. Louis to participate in a question and answer session facilitated by socialite Derek Blasberg at Washington University of St. Louis. October 12th is now named DVF day by mayor Tishaura Jones. Along with the Q and A, the Fashion Fund hosted a DVF trunk show with her clothing, 10% of the proceeds went towards the Fashion Fund. 
"It's important to bring fashion icons like Diane von Furstenberg to St. Louis because it gives STL's design community an opportunity to hear from the best and brightest in the business. The advice and wisdom from working in the crazy business of fashion for over 50 years is invaluable," said Sherman. 
"
"We like to say that fashion is as important to the fabric of St Louis as baseball and beer," "
— Susan Sherman
CHS alumni Samantha Roman has had a lifelong interest in Diane von Furstenberg's pieces. After graduating from Clayton High School in 1998, Roman attended The University of Arizona, Tucson and earned her bachelor's degree in communication and media studies. Roman's parents moved to LA after her high school graduation and when Roman visited her parents, she became acquainted with the area and its commitment to high fashion. Post college graduation, Roman moved to Chicago. Noticing a dearth of boutiques, after becoming accustomed to high end boutiques such as Fred Segal and Ron Herman during her time in LA, she decided to open up her own boutique, Samantha Chicago. At the boutique Roman carried many up and coming high-end brands such as Alice and Olivia. She also carried established and timeless brands one of which was DVF. "I love Diane, I love the 70's prints and 70s everything," said Roman. After 10 years of business she decided to close the boutique and work at the Michigan Avenue location of Neiman Marcus in the DVF department. "So it was this little tiny shop that sold nothing and I turned it into a million dollar business within a year so that got a lot of recognition from Diane because I was the top gross producing store out of nowhere." Roman said. After getting noticed by Diane, she made a promise with Roman, "She said if you sell a million dollars I'll come." to that Roman said "done" and sold a million dollars worth of DVF in nine months. After this, Diane would visit the store every year. Romans job changed and as her relationship with Diane grew,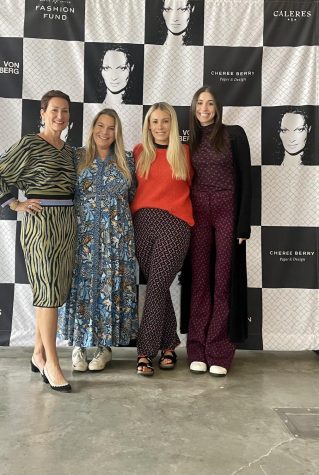 Roman became the person that organized events through department stores like Neiman Marcus and Nordstrom that would host Diane, she also helped to run the DVF retail stores. Before Covid, DVF had 22 stores in the US. Roman is now working on special events with Diane and helped bring DVF to St. Louis. "So now I get to do these fun special projects that Diane brings me, so when Susan Sherman approached me to do this. I said yes, this has been in the works for four years now and when I brought this to Diane, six months ago, she said she'd do it. So this is how this came into fruition and it's really exciting." 
Even more than their business partnership, Roman respects the values that Furstenberg exemplifies. Helping women and supporting philanthropic causes is extremely important to Furstenberg and through her platform she is able to do so. On September 1st,  the thirteenth annual DVF awards were given to five honorees empowering and encouraging DVF's motto of being a "woman in charge."  
"Her [Diane von Furstenberg's] message is of a woman being in charge. That's what I want to teach my daughter, to always feel empowered and in charge of herself, of who she is. Diane owns that. And that that's such a good way to be," said Roman. 
Leave a Comment
About the Contributor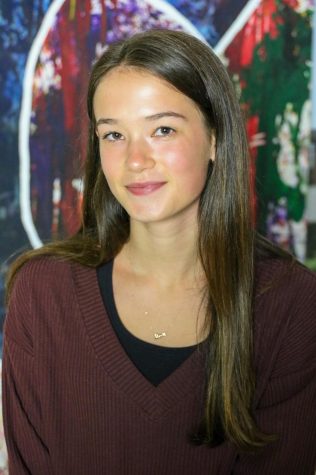 Ivy Slen, Review Section Editor
Ivy Slen is a sophomore at Clayton Highschool. In her free time, she enjoys playing tennis and hanging out with her friends. Ivy is excited to be on the globe staff and is excited...