Southwest Flight Delays
Starting on December 21, 2022, an extratropical cyclone began to sweep across the nation. This cyclone created winter storms canceling over 15,200 flights across the country. However, this is not the only thing canceling flights this holiday season. Southwest Airlines has had an abnormal amount of flight cancellations and flight delays, displacing thousands of families across the country trying to reach their destinations for the holidays. 
Understandably, all airlines were having difficulties with getting planes off the tarmac and into the air due to inclement weather conditions. However, Southwest Airlines had a special problem. Their technological issues prevented staff reassignments after all of the flights were delayed or canceled. After Covid it has been especially tough trying to come back from such low numbers in terms of amounts of workers.
With all of these cancellations and delays, there were many students who had a firsthand experience. Clayton High School junior Kipp Vitsky had a firsthand experience. Vitsky was trying to travel to Las Vegas for the holidays with his family. When describing his experience at the airport, Vitsky mentioned that between his parents and him, Southwest canceled nine flights after continuous rescheduling, "there was a lack of communication and they frequently did not cancel our flight until the last minute when we had already been sitting at the airport for several hours prior" said Vitsky.
The Vitsky family, however, had to endure what seemed to be a never ending nightmare due to a connecting flight from Las Vegas to Utah that they had to catch. On account of Southwest's incompetence in terms of organization through chaos, they never made it to Utah. The family eventually gave up with Southwest and switched to Frontier Airlines all in the hopes of making it to their destination before the holiday. Although Vitsky had frequent trips back and forth to the airport, his father, Jon Vitsky, had it worse. Vitsky claims that he "spent hours and hours at the airport, probably close to ten in total". Then, to add insult to injury, Southwest never returned his bags. It was not until two weeks later that Southwest found his bags and returned them to him but by that time the Vitsky family already accepted that they were not going to be traveling this holiday season.
In addition to the numerous internal issues within certain airlines, there was a Federal Aviation Administration (FAA) system outage. The importance of the FAA is that they enforce regulations which cover manufacturing, maintenance, and operations for aircrafts. They use a system called Notice to Air Missions (NOTAM) which houses vital information for flight operations. This outage canceled all flights across the country. Southwest claims that they had to cancel 1,600 flights leaving thousands stranded at the airport. 
After a great deal of turmoil, Southwest Airlines is beginning to get back up and running for more efficiency. Southwest predicts to resume normal operations at the start of the new year, hoping to put the previous holiday season behind them.
Leave a Comment
Your donation will support the student journalists of Clayton High School. Your contribution will allow us to purchase equipment and cover our annual website hosting costs.
About the Writer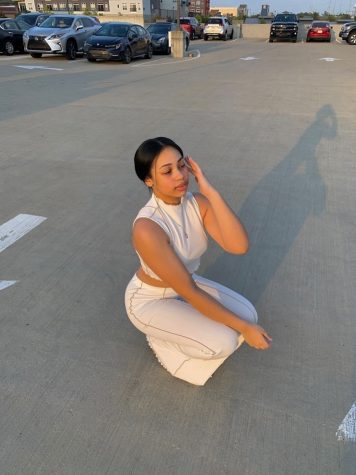 Zoe Daniels-Sankey, Reporter
Zoe Daniels-Sankey is a sophomore and a reporter for the Globe this year. This is Zoe's first year being a reporter, and she joined so she can have an outlet to voice her opinions....