BREAKING NEWS: 'Replica Handgun' Found in Backpack of CHS Student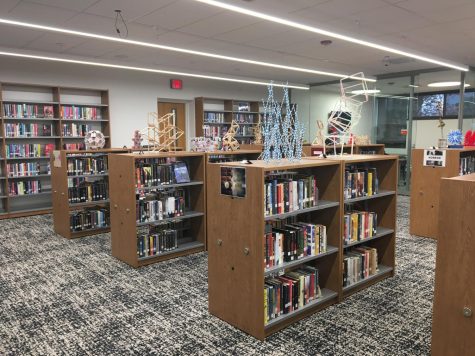 On April 13th 2023 at 1:42, Clayton High School Principal Dr. Dan Gutchewsky sent out an email to students, staff and families reporting that a 'Replica Handgun' was found in CHS student's backpack. The email states that around lunchtime today, two students reported to a counselor they had seen another student with a Handgun in the library.
School Resource Officer Herman Whittaker, immediately located the student and investigated the allegation. After searching the student, it was determined that it was a 'Replica Handgun' in the backpack, not a real handgun. According to the email, the top of the plastic gun was red, but "was definitely realistic enough to cause concern for anyone who saw it."
This incident is classified as level three misconduct and the consequences could include suspension, expulsion from school or referral to appropriate legal authorities.
"
The safety of our students and staff is a high priority for everyone in this community. We have emergency plans and procedures in place to keep our students and staff safe. We are a community who looks out for each other.
— Dr. Gutchewksy
"I know that news like this can be unsettling to hear, especially when our news feeds are too frequently populated with incidence of violence occurring at our schools. We work tirelessly to ensure that every student or staff member who comes to school to work in the morning is able to return home to their families at the end of the day," said Dr. Gutchewsky.
Earlier in the school day, the emergency security button was pushed by a student. These buttons were installed by the school earlier this year for the purpose of protecting students should there be a security threat. The buttons instantly close and lock all the doors to the school and contact law enforcement. For an unspecified reason, when the button was pressed, the waiting room message was broadcasted for multiple minutes throughout the entire school.
It is unclear if there is a correlation between the alarm being pulled earlier in the day and the 'Replica Handgun,' being found later in the day. It is speculated by students that when the emergency security button was pushed earlier in the day, it went to hold with the company it was installed with because the system had not yet been set up.
Leave a Comment
Your donation will support the student journalists of Clayton High School. Your contribution will allow us to purchase equipment and cover our annual website hosting costs.