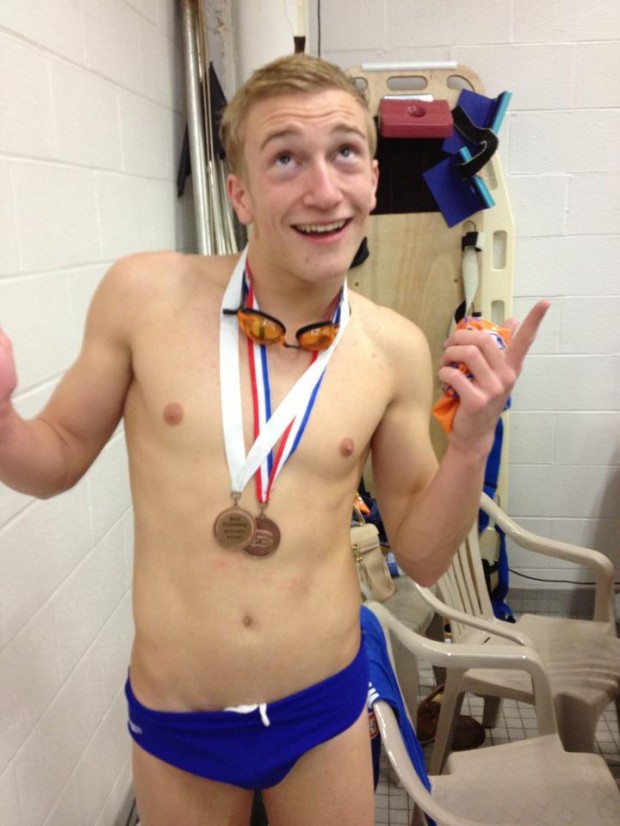 As senior Aaron Graubert touched the wall, the Greyhound swim team held their breath. As the last leg of the 200 freestyle relay, Graubert's time would decide whether or not the team would qualify for the state competition.
The time flashed on the board. The other members of the relay team (Jack Layden, Nico Salavaggione and Doren Lan) shouted with delight: the relay team was heading to state.
Shortly after, co captain Jack Layden set a personal best time in the 100 breaststroke, qualifying for state for the second time that night. Layden was the only Clayton swimmer to qualify in multiple events, along with being the sole member of the team to make it in an individual event. Lan, a junior, was the only non senior to qualify.
The team was led by Robert Laux, an experienced coach who took over the team prior to the 2012 season. Katelyn Long was the assistant.
The state event will take place on Friday, Nov. 9.
Layden is also thrilled for the future of swimmingt at CHS.
"I think . . . next year and in the future [the team] will be really competitive in St. Louis," he said.