Throughout CHS, there are successful athletes whose stories are not often heard: teachers. From nearly making the Olympics to receiving full rides to college, some teachers have excelled in sports, playing at all different levels across the country. Athletics can take a person to places they have never imagined, just like these CHS teachers.
David Kohmetscher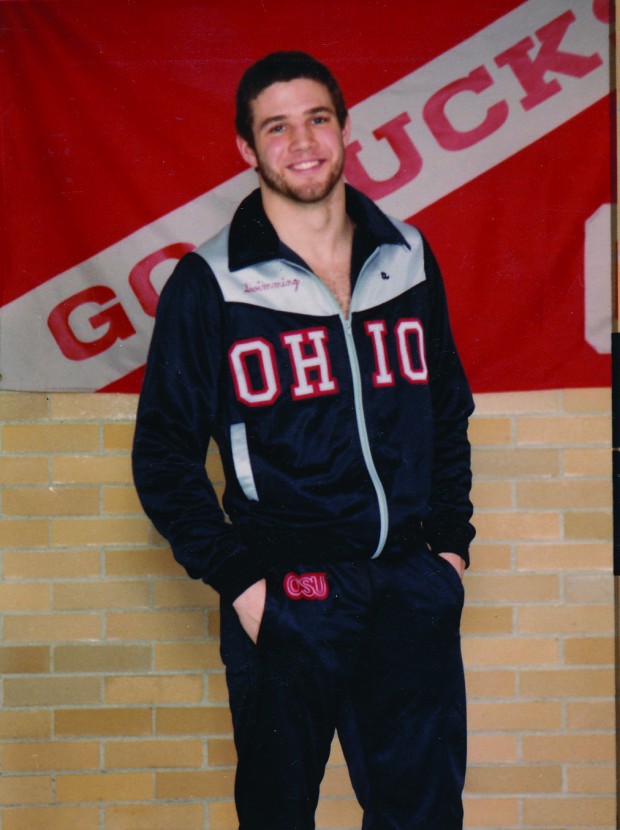 In the world of swimming, two hundredths of a second is a lot. So, when CHS math teacher David Kohmetscher finished third in the 50-meter freestyle at the 1988 United States Olympic Trials, two hundredths of a second off of making the Olympics, he was not disappointed.
At the Olympic Trials, only the top two swimmers in each event compete in the games. Had he made the 1988 Olympic team and swam in the 50-meter freestyle with his time at trials, Kohmetscher, ranked third in the world, would have finished in third place and would have received a bronze medal.
Though some would blame the Olympic system for only taking the top two swimmers from each country, Kohmetscher buys into the concept of the games, that it is a world event, not a place where only one nation excels.
"It's not supposed to be all the best [athletes] from one country," Kohmetscher said.
Kohmetscher began swimming with his family at the age of ten, and was a dominant swimming force by the time he was a senior at his Michigan high school.
"My senior year I swam the 500 [yard freestyle] and the 50 [yard freestyle], won them both [and] set state records in both," he said.
In college, Kohmetscher swam for Ohio State University before transferring to Michigan State after an injury. He did not swim at Michigan State, intending to quit the sport. A year later, Kohmetscher regained his interest when his brother began swimming at the University of Iowa, and he transferred to join the Iowa squad.
While at Iowa, Kohmetscher was a six time All-American swimmer, setting a team record in the 50-yard freestyle that lasted until last year.
Now, Kohmetscher is a math teacher at CHS and the assistant girls' swim coach to Katelyn Long, a fellow Iowa swimming alumni. Now that he is a coach, he has taken a lot from his swimming days into how he approaches coaching.
"[I]t is not really about becoming the best in the world, best in the state or whatever," he said. "It's about doing the best that you can at any one thing and improving yourself."
Melissa Hobick
Whenever Melissa Hobick played a sport while growing up, she wanted to play it right. This attitude led Hobick to make varsity golf for Edwardsville High School as a freshman, despite only beginning to play at age 13.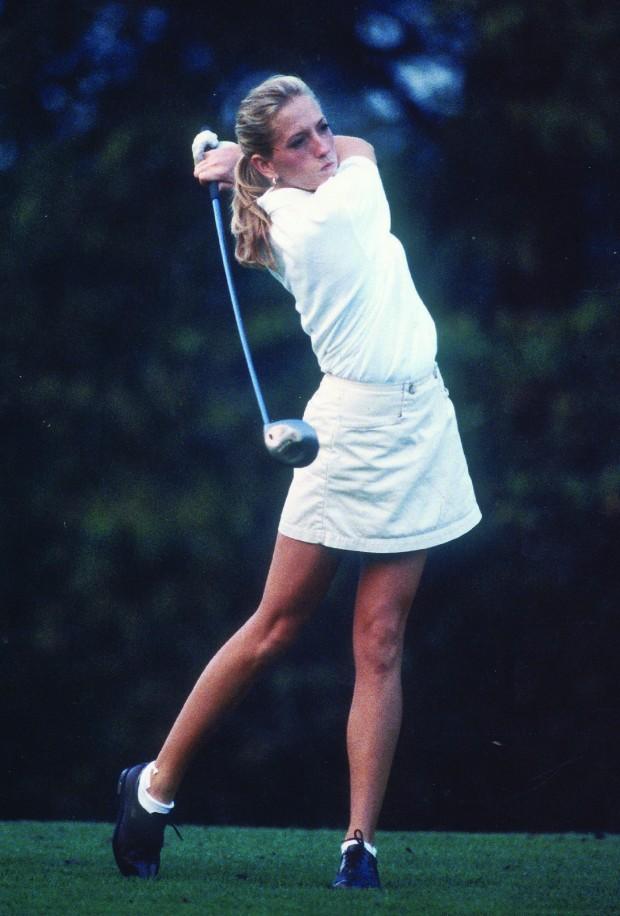 While she played in high school, the Edwardsville team competed at the state tournament Hobick's freshman, junior and senior years. Her junior year Hobick finished eighth in the state and led the team to a third place finish.
Though the sport led her to many unique experiences, Hobick feels the friendships she made in high school were her favorite part about golfing.
"The girls on the team and I were very tight, we were very close," she said. "In fact, I am still friends with some of them."
Hobick's superior golfing earned her a scholarship to Illinois State, which was a wonderful but consuming experience for her.
"I think a lot of people should know that when you get into college sports it's intense and sometimes you may not have the exact same college experience as somebody who doesn't play sports," Hobick said.
She continued to excel in college, as Illinois State won the conference tournament her junior year.
However, Hobick began to tire of golf, attending SIU Edwardsville after playing golf with Illinois State and taking a break.
She did not play golf for two and a half years, but when she interviewed to teach health at Clayton, Hobick felt her passion for the sport return.
"[T]hey didn't have a girls' golf team when I started here, which shocked me, so I approached the athletic director at the time and said, 'I'd really, really like to start one'," Hobick said.
Taking the job at Clayton sparked her interest again, and changed her philosophy on the game. The athletic director agreed to let her coach golf, and Hobick has since led the Clayton girls' team to two Ritenour Ryder Cup titles.
"I started loving the game again … I want the girls on my team to love this game," Hobick said.
"It's a lifelong sport, it's not something that you are just going to do in high school like a lot of the [other] high school sports are. It's something you can do for a long time."
Susan Teson
Though she would be the first to say she has bad knees, English teacher Susan Teson may be the most widely decorated athlete at CHS.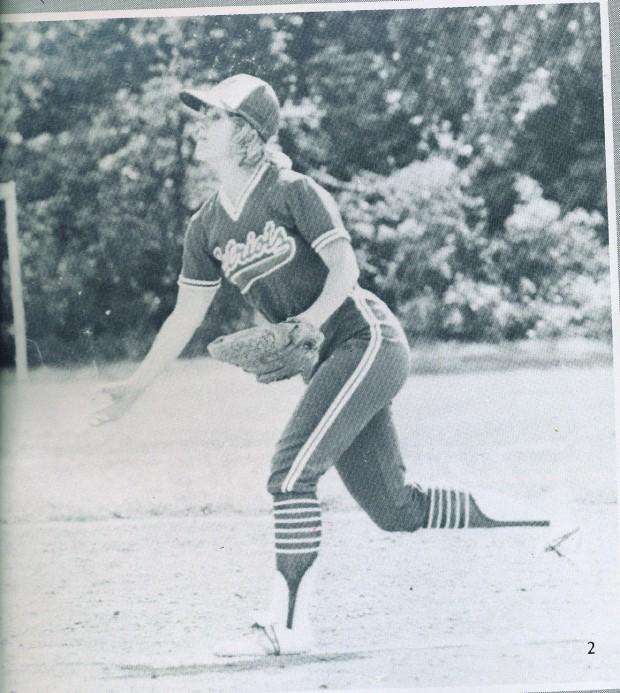 If a Clayton student were to play varsity sports year round for four straight years, he or she would finish with twelve varsity letters. Susan Teson finished with eleven at Parkway South, playing varsity softball, basketball and track.
Teson competed in a wide variety of athletics growing up, softball being her primary sport. She began playing when she was eight years old with a small softball team. Soon, though, the small group of girls became very serious, playing over 100 nationwide games a summer by the time she was in eighth grade.
"We traveled all over the country to California, New Mexico, Florida to play in tournaments," Teson, who played shortstop and pitcher, said. "It was incredibly intense."
Her sophomore year, the team finished ninth in the nation.
Teson also played for Parkway South, and still holds the state record for hits per game and was named to the All-State team.
Teson got interested in track and field when she was approached by the track coach after he saw her play in field hockey.
"I was pretty fast, and he asked me if I would come out for track," Teson said. "And so I did, and I was a sprinter, oftentimes the only white girl on the line."
Teson helped the Parkway South team finish eighth in state in the 4×400 meter relay, despite rainy conditions the day of the state meet.
Teson's excellence in sports and academics made her the first female scholar athlete to be named from Parkway South, along with getting her inducted into the Parkway South Sports Hall of Fame.
Ultimately, it was her softball skills that led both Northwestern University and Iowa State University to offer her full rides to college, but she turned both down.
"I didn't take them because by that time I was just done with softball," she said. "It dominated my life for so long, but I really wanted to try something else."
Teson attended DePauw University, a small liberal arts school in Indiana. She ended up coaching softball, track and basketball at Kirkwood High School before getting married and teaching at Clayton.
Overall, Teson's coaches were her biggest influence.
"I think about the people that helped forge my character," Teson said. "[M]y high school softball coach, my select team coach and my track coach were just really, really special men who encouraged me to just be my best."
Mike Nelke
One of the most exciting sporting events of the year is the NCAA Men's Division One Basketball Tournament, commonly known as March Madness. Mike Nelke, activities director and head basketball coach at the high school, participated in the tournament, playing with Valparaiso University his sophomore year of college.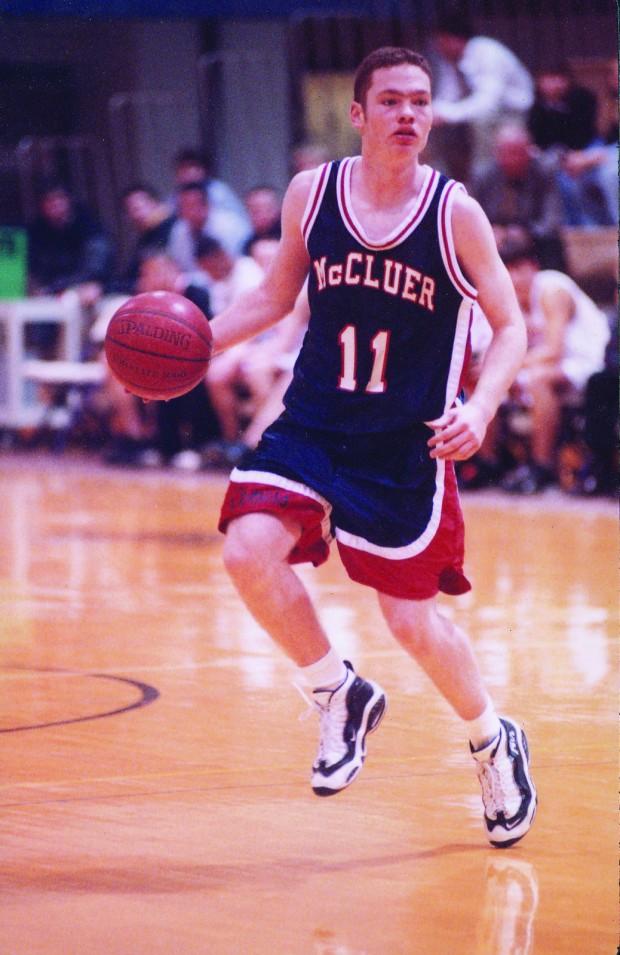 Nelke, a St. Louis native who attended McCluer High School, was a four year varsity starter for the McCluer High School Comets, who play in the Suburban North Conference.
Nelke started playing in his elementary school days, competing with a very successful church team.
"I think from second grade to eighth grade we probably lost five or six games in those six or seven years," Nelke said. "We won a ton of games and I got to play with kids around my community."
In high school, Nelke's team got as far as the state quarterfinals. He left McCluer as the all-time leading scorer, but the record has since been broken. His outstanding performance led many schools to recruit him. Nelke ended up choosing to attend Valparaiso, and he looks back fondly on his time there.
"I only stayed there two years, we won a ton of games and had some very, very talented guys that played," Nelke said. "Overall it was a good experience."
In his sophomore year, the Valparaiso squad faced off against Kentucky in the NCAA tournament, but fell short of advancing to the next round.
Following his sophomore season, Nelke transferred to Southeast Missouri State, where he played for two seasons.
Over the course of his basketball career, Nelke played against many players who made it to the NBA. These players included Kurt Hinrich, Tayshaun Prince, Keith Bogans and Luke Walton.
After finishing college, Nelke considered playing professionally in Europe, but ended up deciding to stop playing basketball. He has now coached for seven years, currently moving up to the head coaching job for the Clayton team.
In his experiences with basketball, Nelke has put in a lot of effort. Though he was very committed to basketball growing up, he never saw it as work.
"To me, when I played basketball it wasn't work. I loved going to the gym, I loved going to the weight room, I loved playing," Nelke said. "So looking back on my high school days and middle school days and college days, to me it was never work, it was fun."