Baseball made me cry tonight. When I heard the news that Stan "The Man" Musial died at age 92, it was the only response I could find.
Musial was a St. Louis icon. He was more than a baseball player. He connected with fans like no other, and it is hard to find pictures of him not smiling.
Stan the Man was a role model. When he realized cigarettes were a bad influence on children, he quit smoking. President Barack Obama awarded him the Presidential Medal of Freedom, the highest honor an American citizen can receive, showing just how special of a man he was.
Words can't describe how much Musial meant to the Cardinals, to baseball or to me. He is the type of person you can look up to in so many ways. As a baseball player or as a person, he was nothing short of amazing.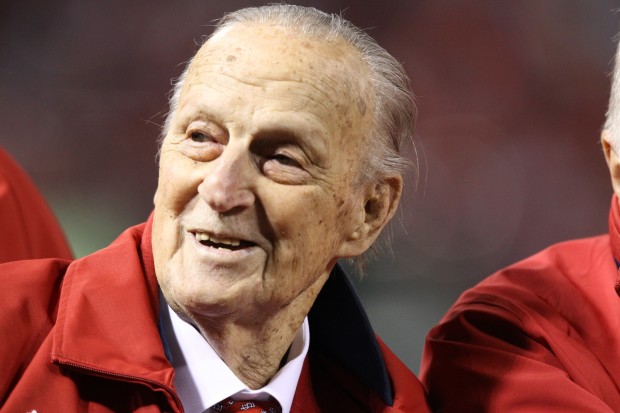 Musial's playing days were done long before I was born, but I did have the fortune of seeing him at the 2009 All Star Game. Seeing the crowd's reaction sums up how adored he was by Cardinal fans. He didn't only command respect, he deserved it.
When I think of the type of person want to be in life, I think of someone like Stan Musial. It didn't matter if you were Barack Obama or a little kid, Musial treated every person as an equal.
He had a long and happy life, and these few months of sadness will eventually merge into years of remembrance: remembrance of an amazing baseball player and an amazing human being. I couldn't have asked for a better hero.